Quote:
Originally Posted by
elaina
aww, they are short bodied. i love that. the Ellie hoodie runs shorter in length than the Sweet Cocoa. i just measured the Ellie and the xxs is around 6 1/2 inches long. The sweet cocoa runs alittle longer. i just measured it and it is around 7 inches in xxs.

also i may have a couple tiny things in little lily xxs. no hoodies though, but just thought i'd mention it in case you wanted something new for cute little Jade
Yeah, they all have the real short bodies and real short legs. That's how they got the name, "The Wee's." The kids started calling them that, and it just stuck.
I prefer the longer fit. Where the garment comes closer to their tail. Otherwise it seems like it isn't long enough on the chest. Like where the underside of the garment comes past the end of their chest. Does that make sense?
If not, to me it looks to small. Normally I don't have any problem with length. Their chests are tiny too, so the majority of L & G's clothes are size xxs.
The Little Lily xxs is so teeny. It fits Jade pretty good. Only thing is they are expensive! This is her Little Lily T. It has a pink kiss print on the collar. Even it's baggy on her.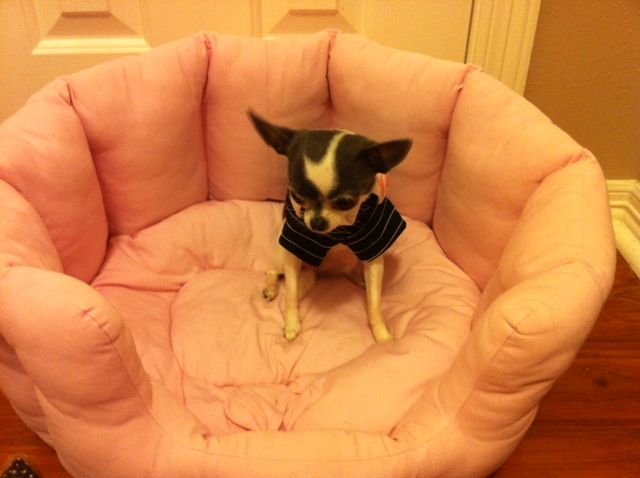 This is her Little Lily dress.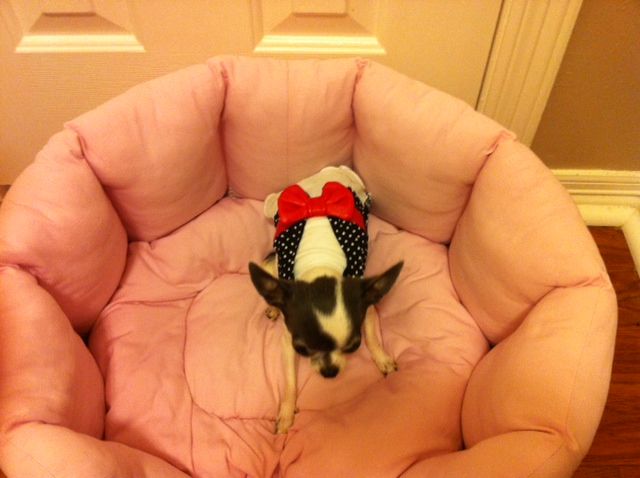 Quote:
Originally Posted by
~LS~
T, you could always do what I did...shrink them!
If you wash & dry those hoodies in the machine they shrink
a bit, and in my case become the perfect fit for tiny Bella.

Thanks, LS!
I'll give it a try. Is the one Bella has on an xxs?