| | |
| --- | --- |
| ..potty troubles, still | |
11-05-2012, 08:40 PM
chi god/godess

Join Date: Aug 2011

Name: T

Posts: 2,183

Thanks: 69

Thanked 88 Times in 85 Posts
..potty troubles, still
---
For anyone who read my old post about Miya peeing everywhere, since then I leave her in our kitchen with a baby gate when I'm not home or able to supervise. She has her pee pad, food, blanky, and toys. She goes to her pee pad every time. Great.

So this morning, I tried to not lock her in the kitchen. Our living room is attached and still isn't very large. She had free run of a small kitchen and small living room, that's it. I come home, after 30 minutes, and she had peed on the wood floor, RIGHT NEXT TO HER PEE PAD.

What gives? What am I doing wrong?

Also-I've tried putting her in the kitchen with the babygate first thing when she wakes up because I know she has to go, but she will not use her pee pad in the kitchen UNLESS I'm out of the room. I put her in there the other day and sat on the couch, she just stared at me for over an hour. The next day I did the same, but went upstairs and came back down in 15 minutes and she peed on her pad....???
11-05-2012, 10:37 PM
chi god/godess

Join Date: Aug 2011

Name: Krystal

Location: Canada

Posts: 5,614

Thanks: 851

Thanked 880 Times in 828 Posts
---
What a little turkey! You might have to only have her in the kitchen when you're not looking. It sounds like you'll have to catch her in the act a few times and correct her. Does she prefer a pad that's already been peed on, or a fresh one?
__________________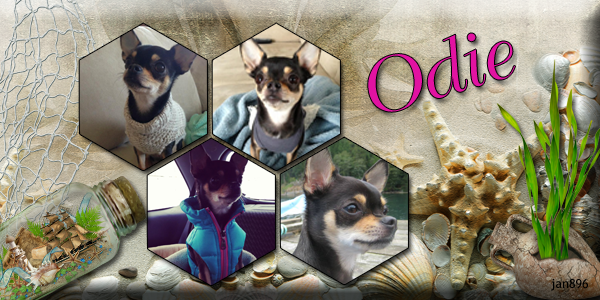 11-05-2012, 11:59 PM
---
OMG! I had the same problem with my oldest for the longest time and I thought NOTHING would work, girl-I tried pee attract spray you could spray on the pads, earlier walks, more frequent walks, no water an hour before bedtime etc etc etc and I thought she would never break her habit! Even when i placed the puppy pads NEW and CLEAN daily she would (Diamond) pee NEXT it ughh it was so frustrating BUT we did find something so simple it worked haha maybe it will work for you and yours! If she pees in the house clean it with a paper towel and bunch it up and leave it on her potty-pads in the corner of the pad (you could try the middle of the pad too of course) same with number 2's clean it with a paper towel and put it on the pad, it should work with just the pee paper towel though. I'm telling ya, Diamond ONLY goes on pads now if needed
let me know what happens!
Sent from my iPhone using
Petguide.com Free App
__________________
.:.:.: SoCal Purebred :.:.:.
11-06-2012, 12:20 AM
chi god/godess

Join Date: Aug 2011

Name: T

Posts: 2,183

Thanks: 69

Thanked 88 Times in 85 Posts
---
Krystal-it doesn't seem like she has a preference. I've tried both
Little brat!!!
D-I will try that, although, I have tried cleaning up her pee with a pee pad and leaving it on the tray. At this point I'm desperate so I'll try it.
11-06-2012, 12:38 AM
Join Date: Oct 2012

Name: Evelyn

Location: FLorida : from South Jersey

Posts: 2,899

Thanks: 352

Thanked 603 Times in 585 Posts
---
I am interested in what she does as I am having the same problem with Ike, off and on.
11-06-2012, 12:52 AM
chi god/godess

Join Date: Jan 2012

Name: Tina

Location: Alabama

Posts: 5,128

Thanks: 637

Thanked 924 Times in 862 Posts
---
Tiffany, as hard as it may be, I wonder if you might ought to go back to square one. Act as if she has never been potty trained, and go from there. In other words, not looking at this from one day to the next but do this for at least a month. I know that seems extremely hard, but Miya is only a little over a year old and just had a huge change. You know...just what you are doing but no ease ups...confined to the kitchen unless she can be watched 100%, lots of praise/treats, I probably wouldn't scold since I think she may be picking up on your frustration because of your confusion. Anyway, this is what I would do. Good luck and let us know.
11-06-2012, 12:53 AM
---
I cleaned it up with a potty pad as well haha I think to her it was contaminated by it being cleaned up with the pad but my little girl might just be a diva, ha- but try the paper towels bunched up an see what happens
Sent from my iPhone using
Petguide.com Free App
__________________
.:.:.: SoCal Purebred :.:.:.
11-06-2012, 02:09 AM
chi god/godess

Join Date: Mar 2012

Location: Minnesota

Posts: 1,128

Thanks: 76

Thanked 57 Times in 53 Posts
---
This is what I am afraid of after we move, I am thinking of re-crate training them if there are troubles.
__________________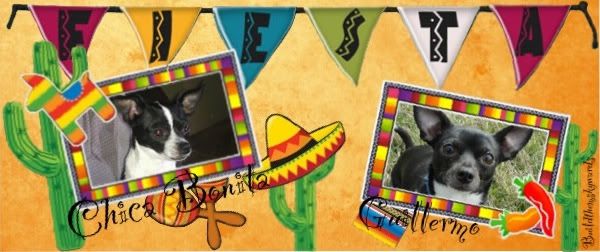 Posting Rules

You may not post new threads

You may not post replies

You may not post attachments

You may not edit your posts

---

HTML code is Off

---
All times are GMT. The time now is
08:54 PM
.