Let me start off saying, I never want to rule out that Roxie has another breed or breeds in her blood. I mean, my stepmom only talked to the seller a just week before she bought her, then took the rest of my family to meet them at the flea market later to buy Roxie, all because my 6 year old half-sister said she wanted one...
No real research at all.
So let me begin my rant:
I took Roxie in almost exactly 2 months ago. Ever since she's been with me, people on the street tell me
constantly
that Roxie
MUST
be a miniature pinscher! agh. I seriously think it's because of her coloring - she's not light-colored. My gut tells me Roxie's a chihuahua. Yes, my family bought her from a flea market... But my 17 year old sister said she met one of Roxie's littermates and both of Roxie's parents because they were also at the flea market (I guess because the "breeders" wanted to prove that the puppies wouldn't grow very big). However, Roxie ended up growing up to about 7 lb and is currently 7 months.
I take Roxie to play with my friend's purebred minpin and my coworker's mostly-minpin mix, and I check out pictures of that breed online, and Roxie doesn't look anything like them to me shape-wise - forget coloring. She also doesn't act like my friend's purebred minpin.
Roxie's playful; loves small dogs; is mostly bonded to one person (me) but is friendly, always seeking attention from people; and makes all her sounds like a chihuahua -- basically just like all other chihuahuas I've met.
The minpin and minpin-mix I know act similar: headstrong; tough; friendly but they don't mind being off on their own; and their sounds are different than all the chihuahuas I've met.
She might not have had the best breeding for all the physical AKC standards of a chi, but she's a chihuahua!
Here are some pics:
Roxie @ about 2 months.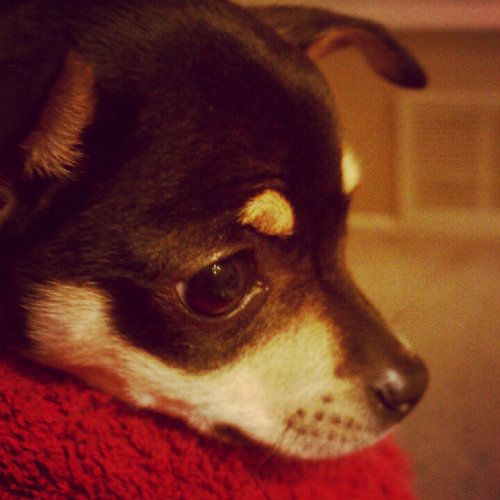 About 5 months, ready for a walk.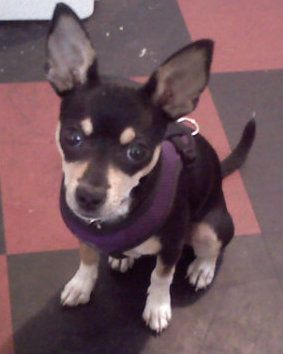 About 6 months. A little nervous while getting to know her new ball toy.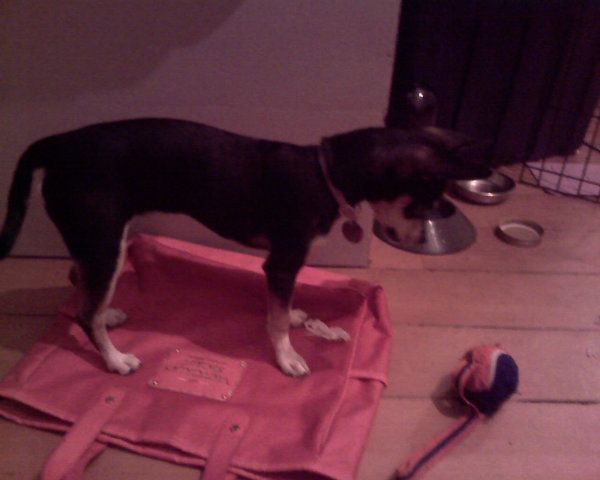 About 7 months (two weeks ago). Checking out the wilderness off-leash.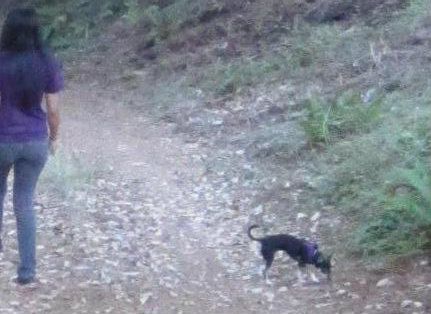 I have nothing against minpins. I think they're great, loyal dogs, but I'm pretty sure my little girl isn't one - at least not mostly. Can you tell me I'm not crazy when I say my Roxie is a "bigger" chihuahua and not a min pin?