---
Got back from the vet & she gave her Cerenia for the painful stomach irritation & Sucralfate to help calm & heal her stomach. She said that she didn't think her stomach has had enough time to heal after that aweful UTI and wants me to definitely continue the cranberry and Fortiflora. She DOES NOT want me to use the ACV as it's making things worse with all the acid. I haven't been using it anyway. So now I'm mixing a little canned pumpkin with ZP in very tiny meals. Will feed several tiny meals a day today to give her tummy a break. She definitely seems better, like her stomach isn't bothering her. I think that Pepto helped her this morning because I haven't heard her stomach since, but the vet put a scope to her stomach & said "Oh my, here it is and asked if I could hear her stomach when she pushed on it. It is full of gas."

Thanks for all your concern guys. It's greatly appreciated. Now maybe I'll/we'll be able to have a good nights sleep tonight?! Lol

BTW--She's allergic to poultry & I've never fed her rice, so a food change wouldn't have been a good idea.
__________________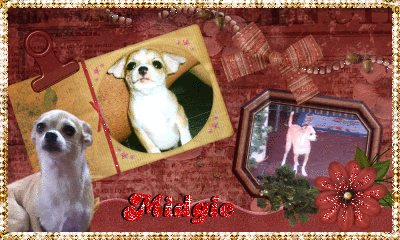 [url=http://www.TickerFactory.com/]
---
Last edited by woodard2009; 11-17-2012 at

06:14 PM

.