| | |
| --- | --- |
| ~She's Made Of Steel~ | |
11-18-2012, 11:29 PM
chi god/godess

Join Date: Oct 2011

Name: LS

Location: Canada

Posts: 10,706

Thanks: 2,062

Thanked 813 Times in 693 Posts
~She's Made Of Steel~
---
Tiny Bella is only a bit over 2 pounds, she is so small that I can barely see her in
tall grass. She had a tough start in life, and came to us scared, fragile and anxious.
As some of you know, I've been working my butt of with her, desensitizing,
training, socializing, exercising, healing her body and her mind. She has gotten
to not only be a courageous, self confident, outgoing girl, but she is tough! Too
tough if you ask me. Tonight during our walk she injured herself, never made a
sound, and kept on walking as if nothing happened, it was pitch black out so I did
not see her injury until we got back home. Her back paw was drenched in blood.
Once I washed it off I saw that one of her nails was completely ripped out,
gone. I've treated it with my excellent emergency kit, the bleeding has stopped,
the rest of her paw is not affected thank goodness, and she is now cuddling with
Chanel as if nothing happened. It blows my mind that such a tiny thing can be
so strong, she just kept obeying the entire walk, no whining, no fits, nothing.
I wish she did squeak so I could have brought her home earlier. I've had this
happen with larger rescue dogs before, so I know how to care for my little
girl, but will phone the vet in the morning to make sure he doesn't want to
give her some antibiotics to prevent infection. You know this goes to show
yet again that size has nothing to do with it, even the tiniest ones can have
a heart of steel.
11-18-2012, 11:33 PM
chi god/godess

Join Date: Jun 2012

Name: Melissa

Location: Liverpool, England

Posts: 3,471

Thanks: 189

Thanked 289 Times in 271 Posts
---
Aw, brave Bella. Poor thing! Mylo never seems to notice hurting himself and Willow is a brave little thing, doesn't seem to be scared of anything!
__________________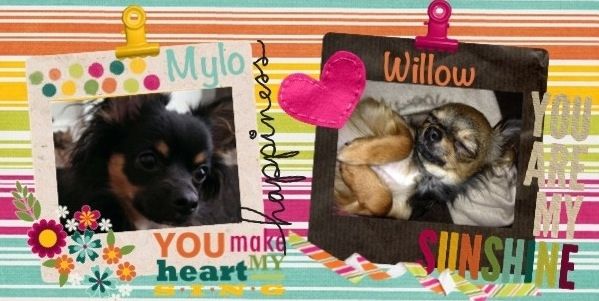 11-18-2012, 11:38 PM
chi god/godess

Join Date: Oct 2011

Name: LS

Location: Canada

Posts: 10,706

Thanks: 2,062

Thanked 813 Times in 693 Posts
---
My boys are tough, they have such endurance, no one can outwalk or outrun
them. But when they get hurt, you know. They'll act differently. Chanel and
Bella though are troopers, both of them aren't stopped by injuries. Last winter
Chanel cut her paw, pretty deep, yet never whined. I much rather hear a squeak
or get any kind of sign of pain, especially if it's in the dark and I can not rely on
my vision. Bella just got a nice relaxation massage from mama, she's fast asleep
now. Poor little munchkin.
11-18-2012, 11:47 PM
Join Date: Oct 2012

Name: Evelyn

Location: FLorida : from South Jersey

Posts: 2,899

Thanks: 352

Thanked 603 Times in 585 Posts
---
She is such a good brave girl, you have done a good job with her, that re. When Ike gets hurt, he screams awful. You know that really had to hurt.
Like us loosing a toe nail, ouch.
11-18-2012, 11:59 PM
chi god/godess

Join Date: Aug 2011

Name: T

Posts: 2,183

Thanks: 69

Thanked 88 Times in 85 Posts
---
i'm thankful she's ok. it's heartbreaking (for me) to hear when these little dogs hurt themselves. it must be because of their size that i feel this way. Feel better Bella boo. So will her nail ever grow back?
11-19-2012, 12:06 AM
chi god/godess

Join Date: Oct 2011

Name: LS

Location: Canada

Posts: 10,706

Thanks: 2,062

Thanked 813 Times in 693 Posts
---
Yes I felt sad for her too, but things happen, and if I stress than she'll stress,
so I remained calm. As for whether or not it'll grow back, only time will tell,
often times the nail does grow back, so here hoping.
11-19-2012, 12:10 AM
Administrator

Join Date: Mar 2012

Name: Christie

Location: Leesburg VA

Posts: 9,923

Thanks: 910

Thanked 1,650 Times in 1,521 Posts
---
Poor Bella hope she feels better
11-19-2012, 12:12 AM
Join Date: Jun 2012

Posts: 5,089

Thanks: 75

Thanked 884 Times in 846 Posts
---
Hope Bella is Ok....I am a runner and have lost my big toenail several times from friction while running. It hurts but it did grow back......took forever though! Hope Ms. Bella's grows back!
__________________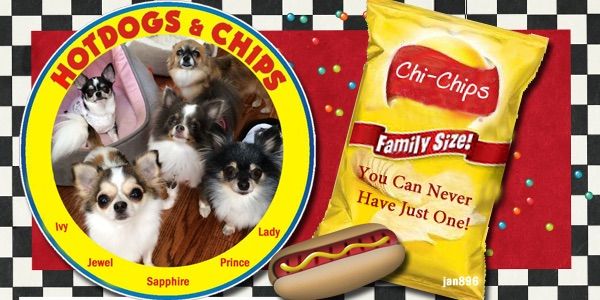 Posting Rules

You may not post new threads

You may not post replies

You may not post attachments

You may not edit your posts

---

HTML code is Off

---
All times are GMT. The time now is
07:13 PM
.