Even worse, it was chilly out, so Butterbean was wearing a little coat my mom got for her: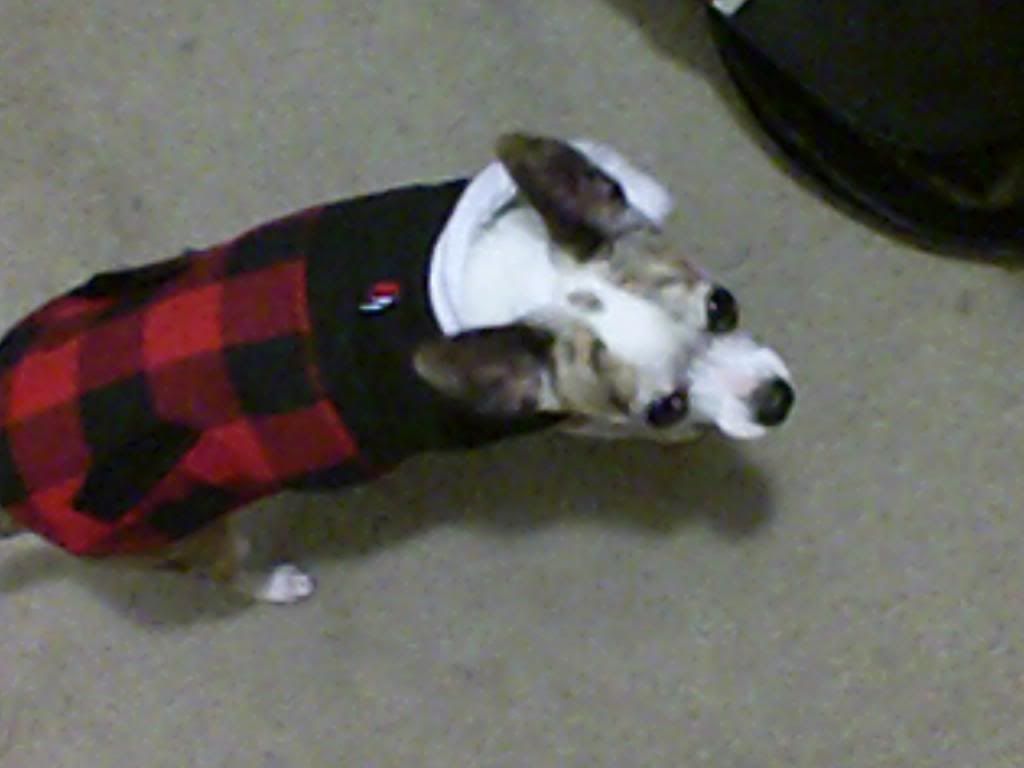 I just think it takes rudeness to the next level to insult a dog wearing a coat on a cold day in front of the person who loved the dog enough to put it on.
On a happier note, Butterbean made a few interesting friends in the park earlier today. Someone (a visiting breeder) had FIVE full-grown Rhodesian Ridgebacks: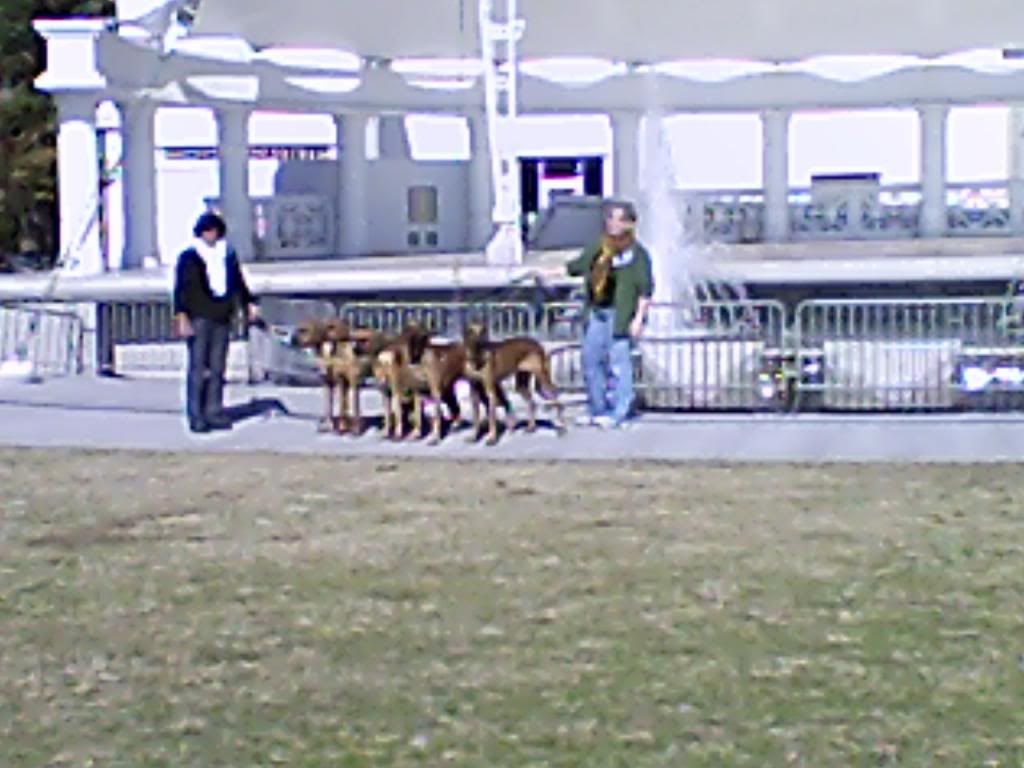 Sorry the picture isn't better, but my camera isn't much good. They were beautiful and their behavior was militarily precise.
Then there was this little teacup chi pup:
It just would not stand still, and that's the only time I caught it in-frame. That's a terrible shame, because he interacted not only with Butterbean, but also with the Ridgebacks. I think it was smaller than their snouts, but they were so, so gentle with it. Just amazing to see them trying to snoofle him, but not too hard.
I had to loan the teacup's owner my spare bag when another dog they had (some kind of terrier, maybe?) went #2.