| | |
| --- | --- |
| So where did you get your Chi? | |
12-06-2012, 02:30 PM
chi lover

Join Date: Nov 2012

Name: Jackie

Location: Gainesville, GA

Posts: 175

Thanks: 39

Thanked 27 Times in 26 Posts
---
I should say my Otis found me lol. I have a friend who was telling me about her friend who's dog got out and got pregnant and she had puppies. I have always been a cat person (still am I have 5) she was saying that she could not afford to keep them all or even get their shots and she was going to take them to the pound and my heart skipped a beat
I was on a mission to save them. I met the friend of my friend and I picked up Otis and he looked up at me with such sweet eyes and licked me on the cheek. I was his right then and there lol. I did help get the others homes and we still keep in touch with the other siblings
I always believe everything happens for a reason and I am so glad that this reason was Otis. I never knew how much I could love my little guy. Don't get me wrong I love my cats dearly but I guess with Otis it's just puppy love lol
Attachment 8648
Otis says Happy Holidays to all
Sent from my iPhone using
Petguide.com Free App
__________________
Otis's Mom
The Following User Says Thank You to Jmanderson675 For This Useful Post:
12-06-2012, 03:01 PM
chi god/godess

Join Date: Apr 2012

Name: Lindsay

Location: Alabama

Posts: 1,411

Thanks: 37

Thanked 160 Times in 149 Posts
---
I found Chloe from a breeder online. We talked on the phone, emailed, and texted. She sent me multiple pictures and seemed very knowledgable. I had a good feeling about the breeder. But I paid for Chloe through PayPal and my credit card. That way I had two different ways to dispute the charge if she wasn't an honest breeder. We drove 4 hours to get Chloe and she was perfect!
Sent from my iPhone using
Petguide.com App
__________________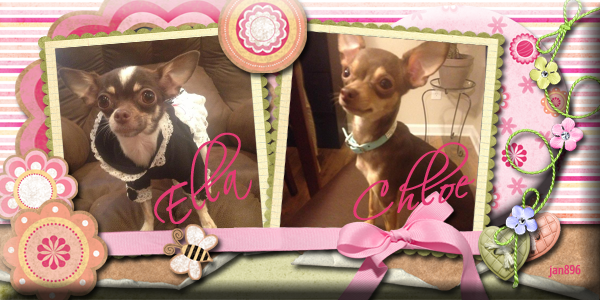 The Following User Says Thank You to Lindsayj For This Useful Post:
12-06-2012, 03:09 PM
chi god/godess

Join Date: Aug 2012

Posts: 1,352

Thanks: 102

Thanked 249 Times in 232 Posts
---
hubby and I were looking for a female, black, deer head because he doesn't like apple heads (I love both, chis are all beautiful) and found a couple outside the city then we found a breeder with a litter in Vienna and made an appointment, we loved them all (4puppies and the mom) instantly, they were less than 2 weeks old.
Puppies are all cute but we made the decision because of the breeders (husband and wife) they were so open, helpful and informative. Everything was perfect, we visit them 2 times a week and we saw them all grow, 4 beautiful puppies but we chose 2 (female and male) since the 1st day. It was hard to leave the other 2, but they had homes also already.
Sent from my iPhone using
Petguide.com Free App
The Following User Says Thank You to miuccias For This Useful Post:
12-06-2012, 03:36 PM
chi lover

Join Date: Nov 2012

Posts: 114

Thanks: 0

Thanked 11 Times in 10 Posts
---
We adopted Zara from a family a few blocks from my house. They posted an add online for someone to take the unwanted puppy before she was sent to the pound

So we did
The Following User Says Thank You to Rune For This Useful Post:
12-06-2012, 03:48 PM
chi-aholic

Join Date: Nov 2012

Posts: 316

Thanks: 253

Thanked 23 Times in 23 Posts
---
Quote:
Originally Posted by
ladycakes
Frida came from the shelter! We walked in and said: "We want a dog less than 20 pounds and good with cats!" First they brought us a huge Shih-Tzu mix, who we really liked, but was definitely not under 20 pounds. Then they brought out our Frida (then Bella) and put her, shivering, into my partner's arms. Frida gave a kiss and my partner knew she was ours. I took a little more convincing, because I'd never had a Chihuahua and only knew the stereotype of them as yappy, snappy little terrors, but obviously, I came around, and we brought her home that day!
How sweet!
When I was a teenager, a friend of mine had a toy Chihuahua. That dog woud latch on to your pant leg and try to tear it apart. It was funny because he couldn't have been more than a pound and a half, but I never wanted a Chi because of him and all his yappy-ness.
Turns out I fell in love with them too, and she's the most loyal dog we've ever had <3
12-06-2012, 04:26 PM
chi god/godess

Join Date: Apr 2012

Name: Caitlin

Location: Falun, Sweden

Posts: 3,206

Thanks: 49

Thanked 107 Times in 98 Posts
---
It took me months to find Gemma, but when I saw her I knew she was meant for me! I saw her ad posted online on a Swedish buyer/trader website where nearly all Swedish breeders post their puppy litters. We phoned the breeder right away and the next day we gave her our deposit for Gemma. The breeder wasn't great, but she wasn't a bad one. She lives in Stockholm and I am still in contact with her on Facebook now, so I like that. Her Chis were family pets and she had bred them several times. She's not KC registered and probably hasn't health tested her dogs. I'd be more picky about a breeder now, but I was eager and not as informed about what makes a breeder reputable before I got Gemma. However, Gemma is PERFECT and I feel so lucky that we found her and got her. I couldn't ask for a sweeter, cuter, better girl.
__________________
The Following User Says Thank You to LittleGemma For This Useful Post:
12-06-2012, 05:15 PM
chi lover

Join Date: Oct 2012

Location: Georgia

Posts: 163

Thanks: 14

Thanked 22 Times in 21 Posts
---
I went to PetSmart when Save-A-Life had their table set up. The foster mom was seated there with about six assorted dogs on leashes around her. I sat down to see if any would come to me. They all greeted me and moved on at one time or another, but Butterbean came over immediately and stayed. She let me pet her, then hold her, all the while looking at me with those big brown eyes. I certainly wasn't looking for a chihuahua, but her calm, quiet sweetness completely won me over.
12-06-2012, 05:58 PM
Just arrived!

Join Date: Dec 2012

Name: Lena

Location: Delaware

Posts: 5

Thanks: 0

Thanked 1 Time in 1 Post
---
First off, hi everyone nice to meet you guys!!!
So we found roxie abandoned and tied to a pole at a dollar store. She was shaking and scared, and everyone kept trying to touch her making it worse. My father tried to find out who left her there and the only clue was a man who tied her up and drove off. So we decided to take her since no one was willing to do so. So when we got home, she tried to hide, she was so scared, but after some food she was letting us touch her.

We had no idea what to do with her, we never had a dog before, so my father wanted to send her to our local shelter, but I refused and I'm glad I did. A few hours later we noticed her scratching a lot, Lo and behold, she had FLEAS!! In desperation (we honestly had no choice due to the stores being closed around that time) we use CAT flea shampoo, I had that because we have a street cat we take care of (really long story there) Even though it was the completely wrong thing to use, it worked and we managed to get the fleas out.

So after that we kept roxie, while trying to contact and find the previous owners ( longer story there) and we have been happy since.
Posting Rules

You may not post new threads

You may not post replies

You may not post attachments

You may not edit your posts

---

HTML code is Off

---
All times are GMT. The time now is
05:22 PM
.