Happy Christmas everyone! I finally got some real pictures of Nova I wanted to share. She is doing really good all things considered. She learned to put a paw on my leg to get a treat, and although she is still pretty fast about it she will come take a treat from me. If it is something of high value I make her touch me for it. My husband, being the amazing person he is, has been coming downstairs at about 5am to change her pee pad and also curls up in her pen to sleep for a few hours. It does seem to be helping her get used to us because it is very low stress, she can sleep in her crate attached to the pen or if she gets brave can come out and sniff him. I can pet her butt if everything is calm and we are sitting on the couch but still no real contact is being allowed. She is very social with the other dogs though, obviously she is much more comfortable with them than with us.
Here they are enjoying the "chihuahua palace" I made. It is her safe place and where she spends 90% of her time. I leave the door open to the pen more and more and she appreciates the freedom to a point.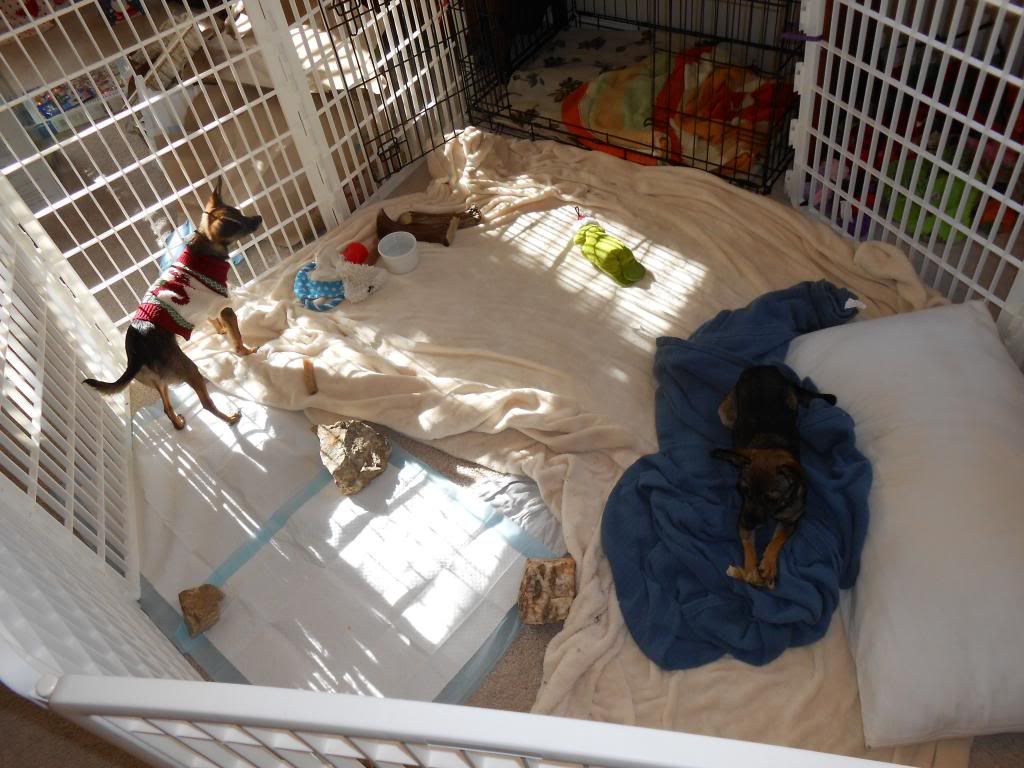 She really loves a crinkly martha stewart brand toy that was in her Christmas stocking and is cuddling with it in this picture. It is strange cause it crinkles loud and you would think she would be afraid of it (she is petrified of squeakers in toys) but she loves it. There is really no way of telling what is going to cause her to freak out and what she will love. hubbie thinks that if she was getting food from trash she would be used to playing with crinkly things and that's why she likes it, that very well could be the case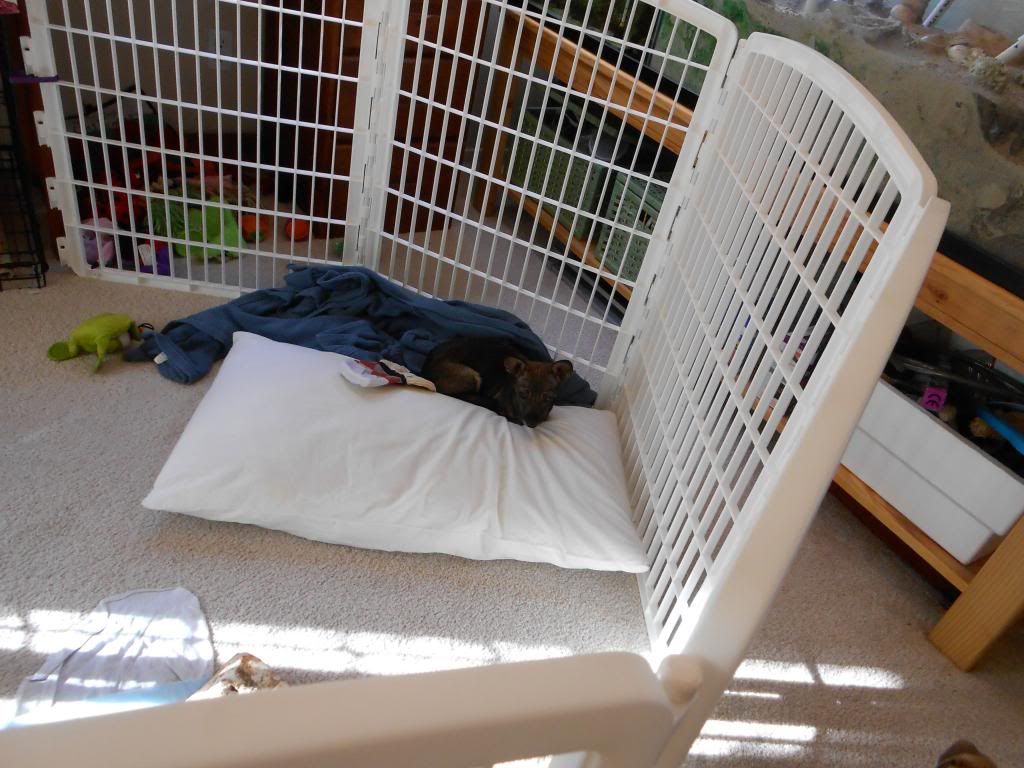 Here she is taking a chew that came in her stocking from me-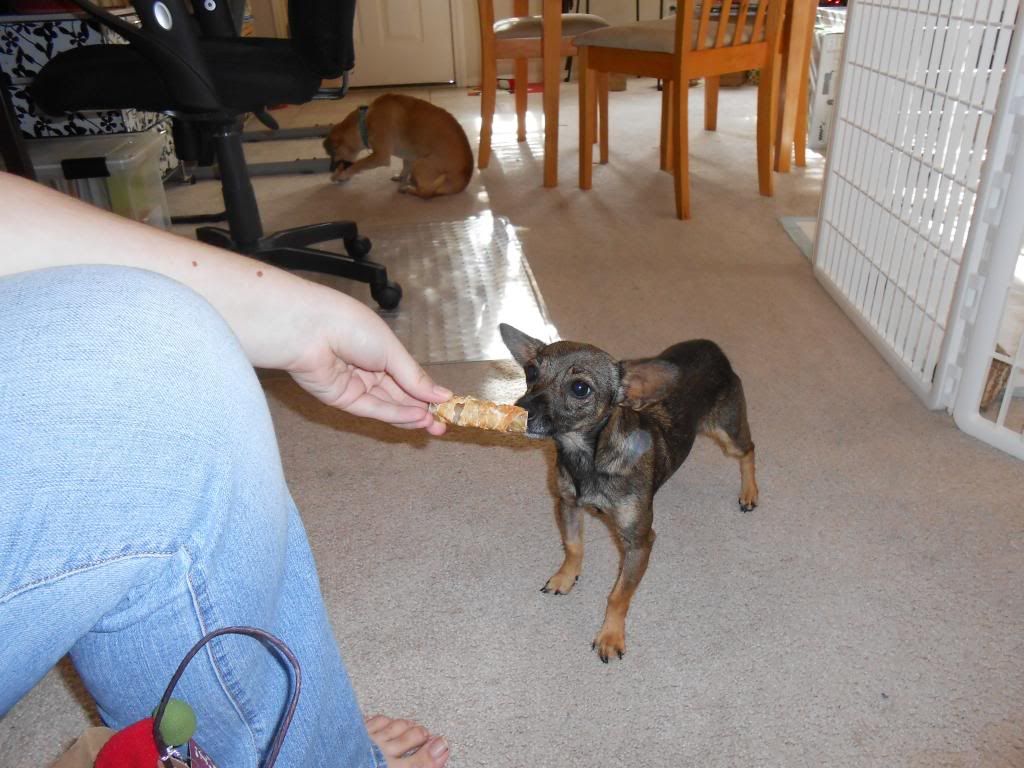 And cuddling with Kerrigan-
Sometimes I look at her and just want to cry, she is still so scared! But then I see her all cuddled up on the couch and I am just so happy she is finally on the road to a happy life. We are working at things very carefully and taking it very slowly but so far she is on track to being a normal dog one of these days.