I ordered a set of badges & magnets from Etsy with some little cartoon Chis on them. They just turned up a couple of days ago and they are so cute! I love them
Here's what they look like: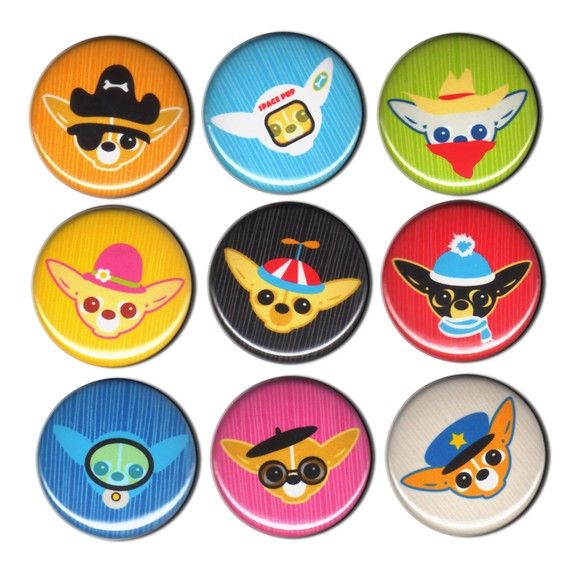 And here they are in use on my new magnetic glass notice board:
I had to share as I love them so much!!