Sorry I've been such a stranger lately! Post-holiday busy-stuff just caught up to me and I'm finally starting to get on top of it.
Butterbean actually had a birthday on Jan 16. She is now five years old.
One of my goals in life since getting my little rescue doggy is to make her life as happy, soft, and comfy as possible, so on a walk sometime around then, I let her drag me to
Canine Palace
, where I bought her a pillow bed. I got her to test out a few (including a Tiger Dreamz Beddy Ball that ran a whopping hundred bucks!), but fortunately the one she seemed to love most was a much more affordable ($26) pillow by
Comfort Pet Products
. She likes it just fine by itself, but I prefer to give her the added luxury of stretching out her Tiger Dreamz trundle bed over it: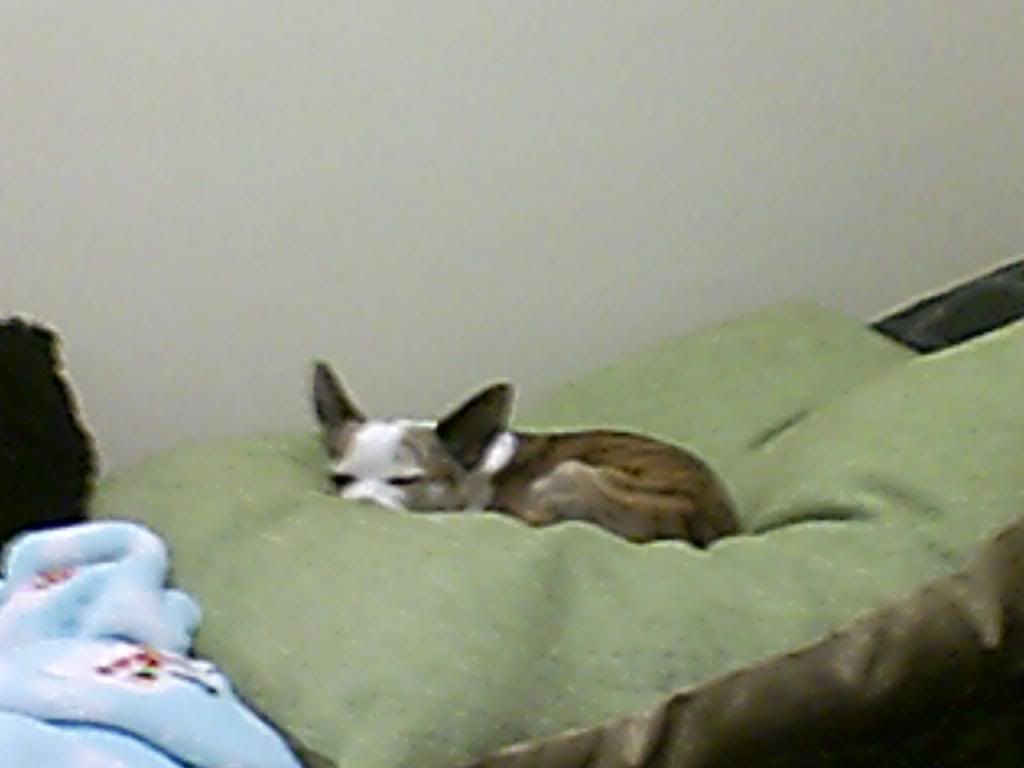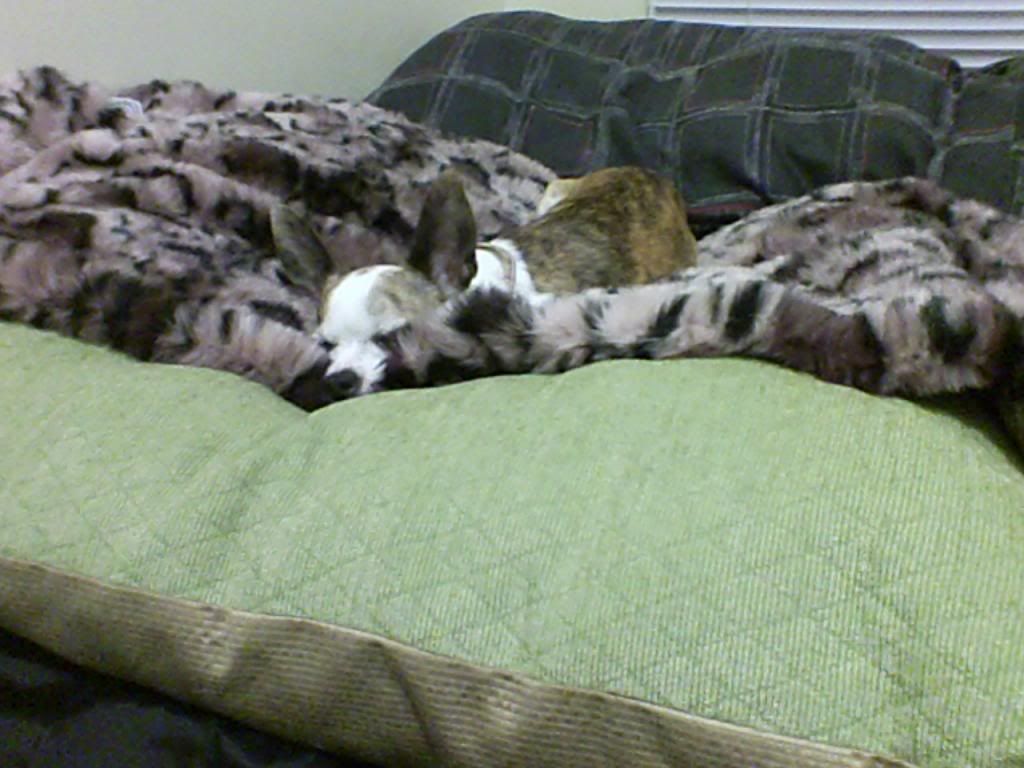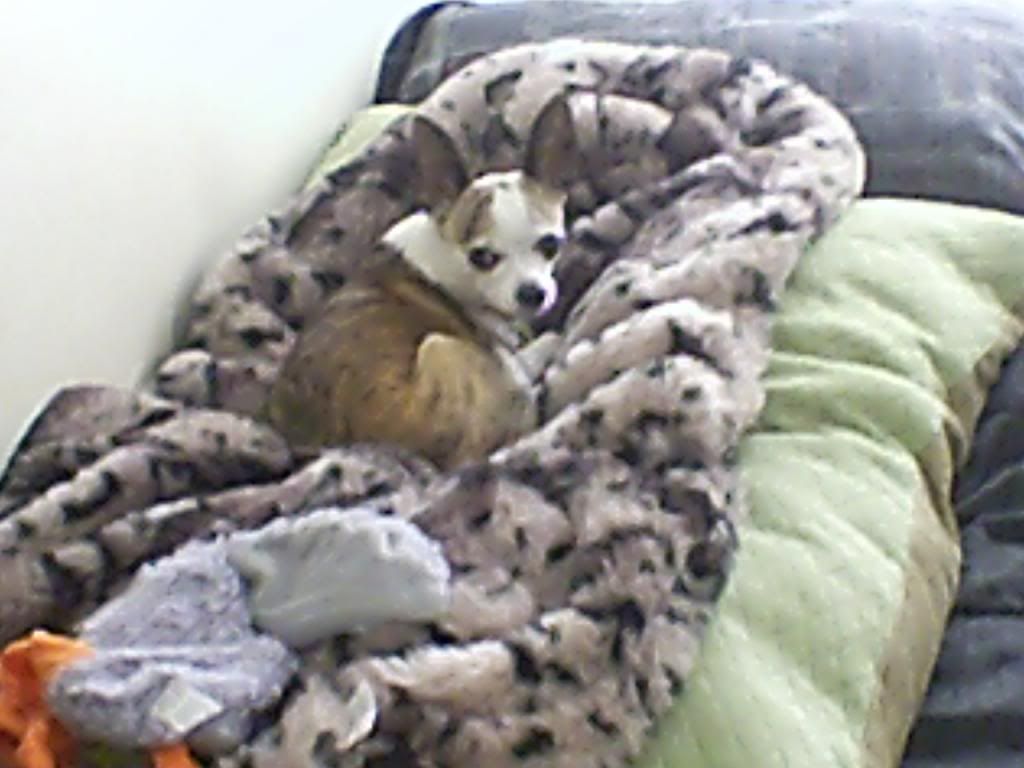 On another walk, we found another nifty little place in downtown Savannah--
Oliver Bentley's
: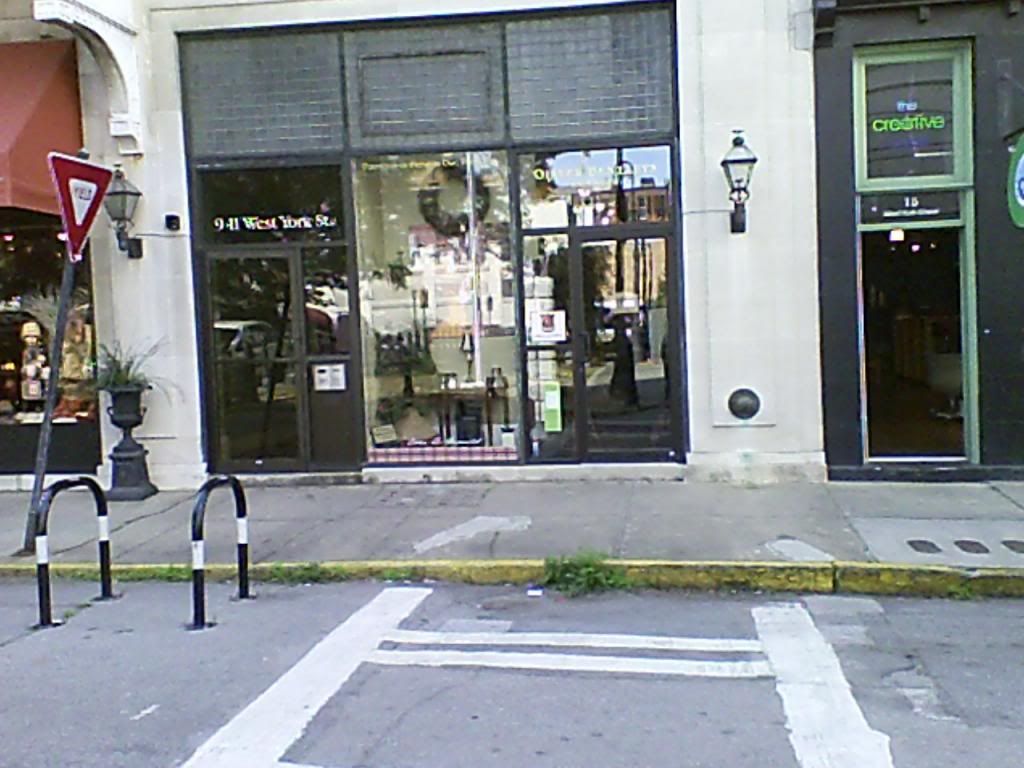 Amazingly, this place only sells two products--their biscuits, and their soap, both of which only come in one variety. I got Butterbean a bag of biscuits, mostly out of politeness after wandering in, but they've turned out to be a hit. I would never have guessed she might enjoy a honey-ginger dog biscuit, but she really loves them!