We had our chi meetup again yesterday and there was a new member with the smallest chi I have ever seen!
She is 900 grams which is just a whisker under 2 lb and is 2 years old! That's how big Chloe was when I picked her up from the reeder at 8 weeks old.
This is little Tinkerbell next to Chloe who is 2.2kg or 4 1/2 lb - Chloe looks like a giant!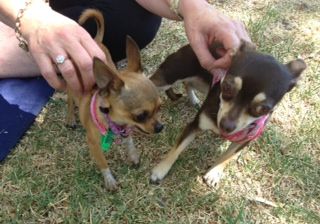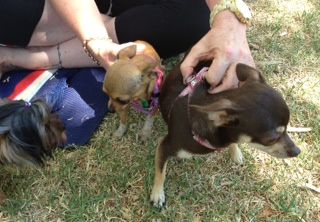 I could not get over how tiny she was. She is apparently very healthy and was happily running around with the others but she looked like a baby puppy not a full grown dog.
Has anyone seen a full grown Chi smaller than this?