The Honest Kitchen samples arrives finally! It took a looong time due them not shipping internationally, i had to have it shipped to an Aeropost address.
Anywhoo, it's here and I made some for Luxie. It's the "Love" version.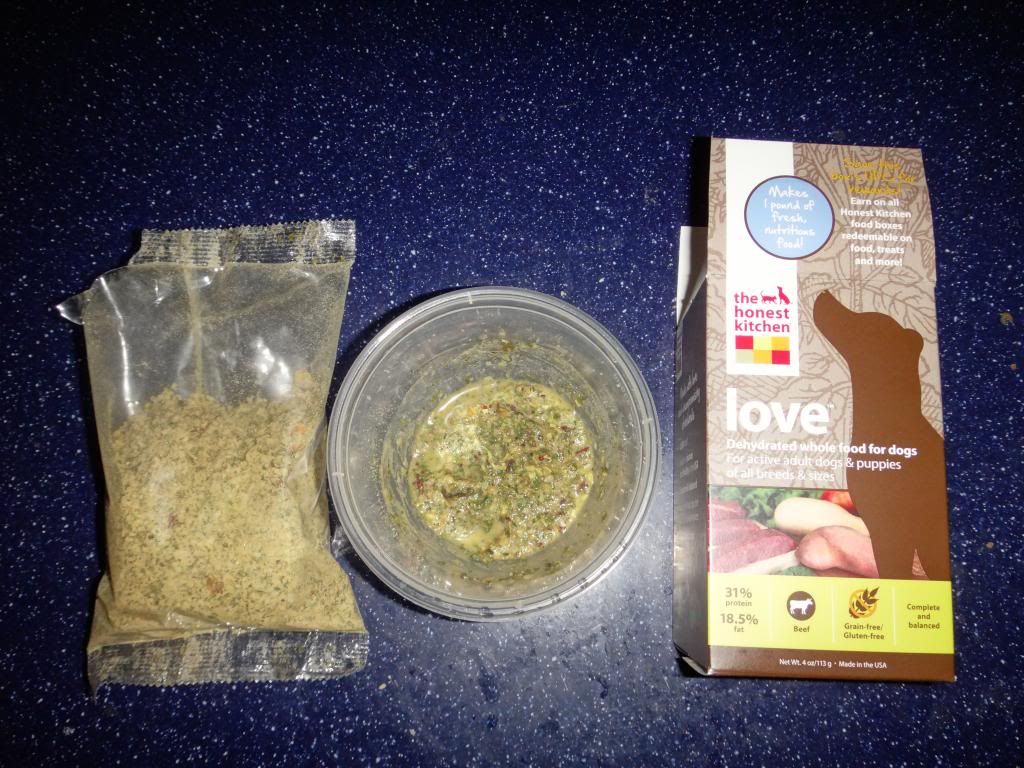 Luxie won't touch it! I put some on my finger and she licked it off but other than that she's not having it. I'm just going to wait until she is very very hungry and feed her only THK. This is really my last resort as she is so picky. At a certain point she will eat it, right? I mean she's not going to let herself starve? :s Or should I go about it another way?