Pic 1 (Circled Area)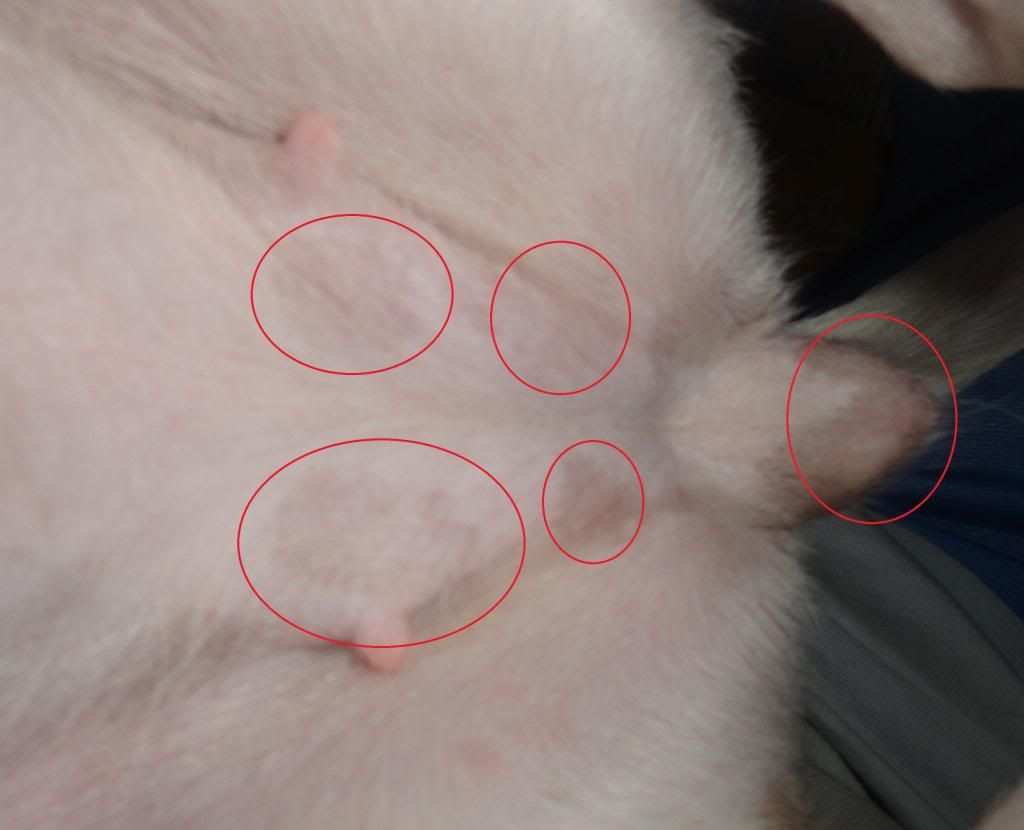 Pic 2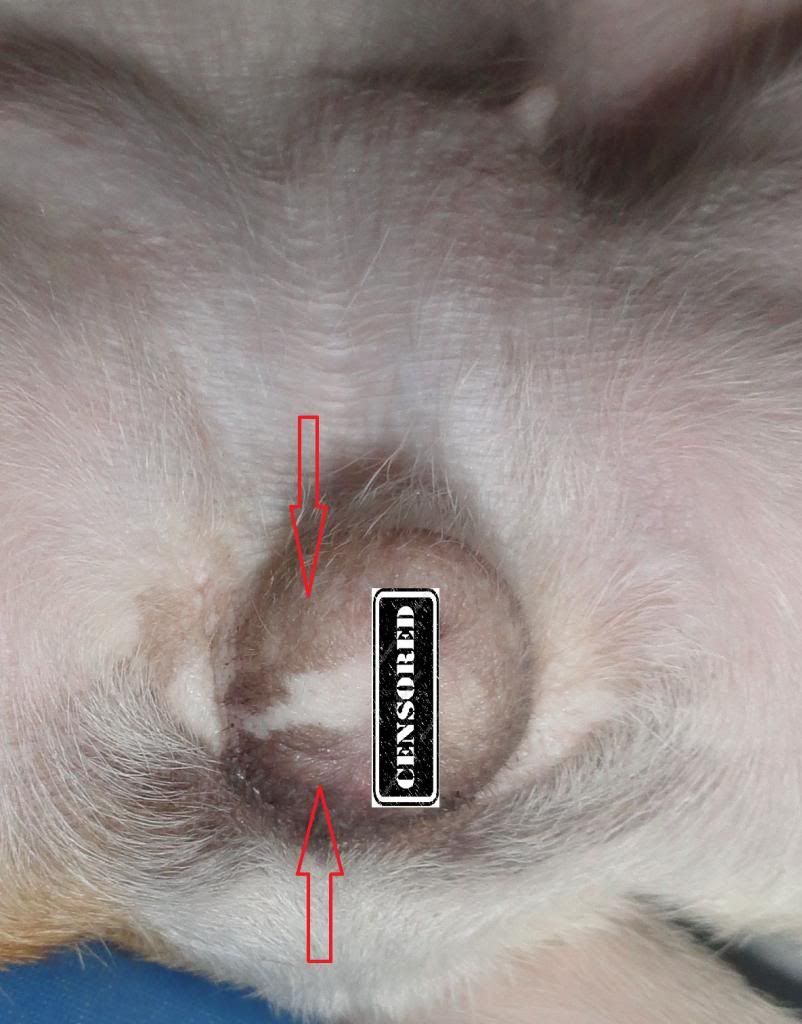 In pic 1, i never see this patches, they are not dry/itchy neither the fur came off... its just the patches.
In pic 2, the color of the skin were like the small white area, now it turns almost all black/dark now.
Is this normal or some symptoms of a skin or any other disease. Please help.