Izzie has always been really thin. The vet has always just said she is *perfect* but any skinnier and she'd be underweight. But the vet doesn't see her more than every 6 months or less often, so it's hard to know if she is gone over the line into too skinny. She eats fine, I can't get her to eat anymore kibble, but she loves her breakfast of Stella and Chewy's, so I could always increase that. Please let me know and give me your input!
It's hard to tell in pics since she is black, but I tried my hardest to get good angles.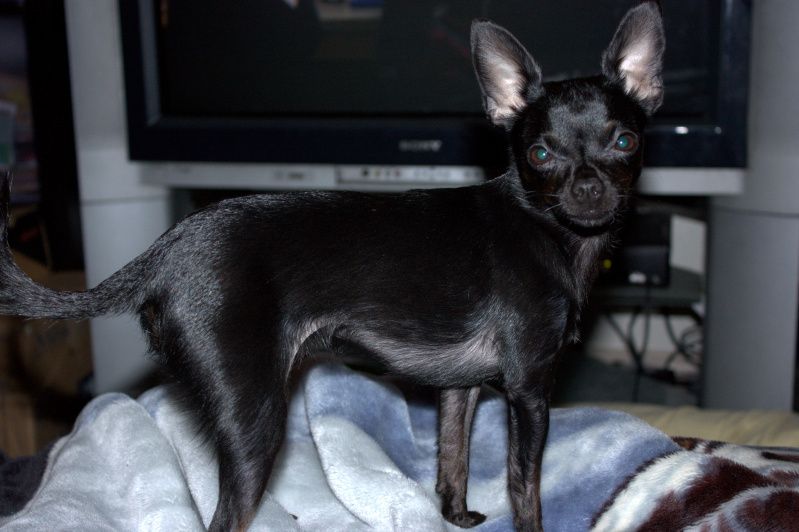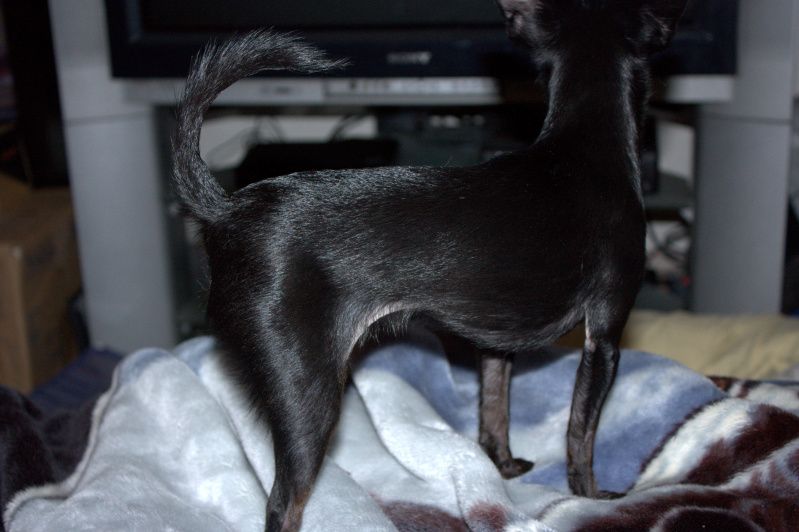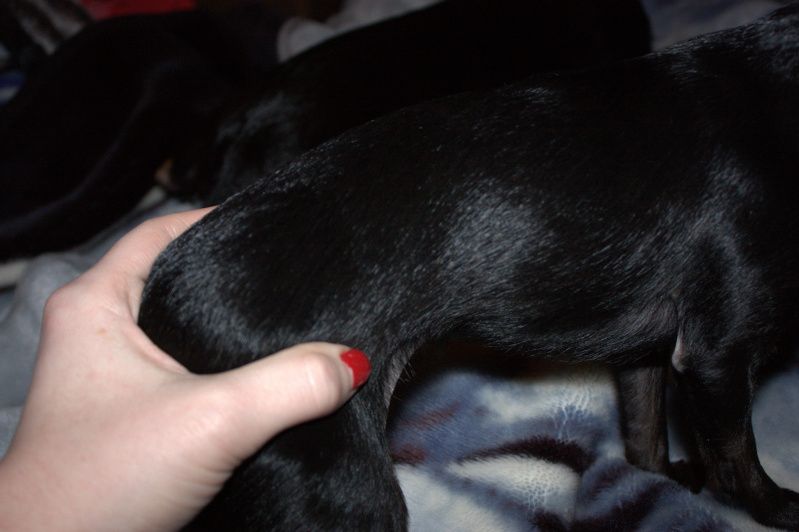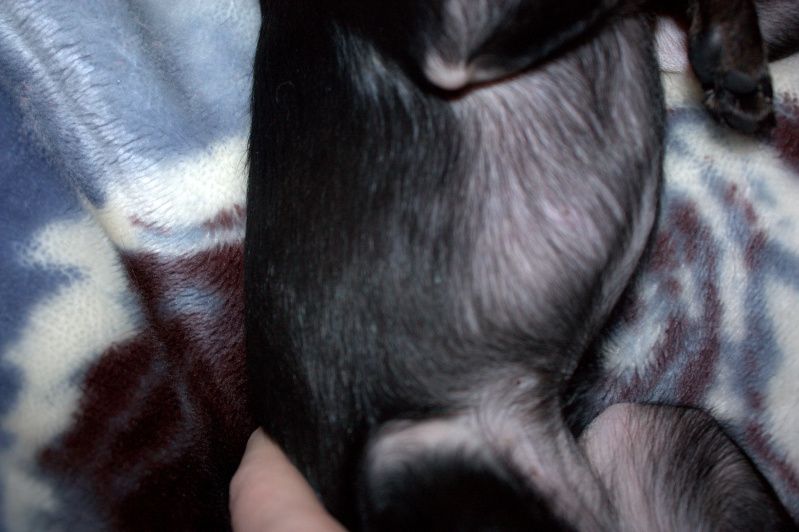 I can feel her spine super well, but her ribs seem covered, on the sides anyways, underneath is super boney, but I think that's okay right?
It's so hard cuz Bella is the COMPLETE opposite of her. She is so much thicker, I have no worries of her being underweight, if anything it's the opposite!