| | |
| --- | --- |
| 7 Weeks Old/Help appreciated please | |
01-23-2013, 03:06 PM
chi god/godess

Join Date: Jan 2012

Name: Tina

Location: Alabama

Posts: 5,128

Thanks: 637

Thanked 924 Times in 862 Posts
---
Quote:
Originally Posted by
erinself
i am in the same boat and I am thinking about picking up some puppy milk to mix with her food. Not sure it's a good idea but I am hoping to get some input from people on here. She is fully weaned but I am not sure if the Fromms has the right carbs to keep her blood sugar up?
I hope someone else comes on to say if I'm right or not, but I think it's the protein that's important in protecting against the hypo incidences. In other words, yes, you should give Nutrical in the event of hypoglyglcemia, but that should be followed quickly with a high protein meal such as their kibble if they will eat it. If they will not eat their kibble, you can loosely scramble an egg, or make a little plain chicken and rice (no salt or other seasonings and use real chicken not canned chicken), or some even feed chicken baby food. All of that is in the event they will not eat their kibble. They must have food and not just Nutrical which is basically just sugar. If they are eating their food, you should not have any hypoglycemic experiences. As far as the Fromm having what she needs, make sure it is for puppies or for all life stages and you will be fine.
01-23-2013, 03:09 PM
chi addict

Join Date: Jan 2013

Name: Erin

Location: Colorado

Posts: 275

Thanks: 44

Thanked 24 Times in 24 Posts
---
It is for puppies and I am going to pick up some milk and some nutrical as well
01-23-2013, 03:21 PM
chi god/godess

Join Date: Jan 2012

Name: Tina

Location: Alabama

Posts: 5,128

Thanks: 637

Thanked 924 Times in 862 Posts
---
With the Fromm for puppies, the milk, and the Nutrical you sound like you should have everything totally under control!
01-23-2013, 04:36 PM
chi lover

Join Date: Feb 2009

Location: Ontario,Canada

Posts: 173

Thanks: 0

Thanked 9 Times in 7 Posts
---
I got my first pup at 6 weeks old...maybe we were lucky but he was fine...easy to take care of...and 99% puppy pad trained...the breeder was very good in making sure all the pups used the pads right away...And we never had a problem with him...he is 5 now and a very mellow chi...My second was 8 weeks again never had any issues..with her either..But nothing wrong with being prepared for anything should a problem arise...
Good Luck
Nancy
01-23-2013, 05:00 PM
chi lover

Join Date: Jan 2013

Location: Midlands, UK

Posts: 174

Thanks: 85

Thanked 18 Times in 18 Posts
7 Weeks Old/Help appreciated please
---
That's really good to hear nancy, that the puppies you had from younger turned out with no problems I hope we are as lucky as you.
Sent from
Petguide.com Free App
__________________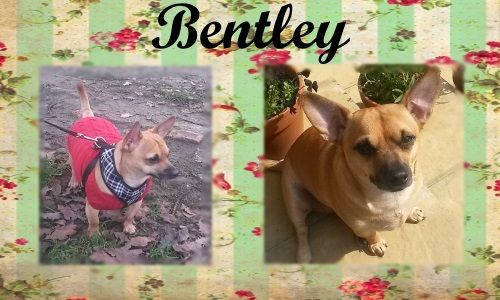 01-23-2013, 05:45 PM
chi god/godess

Join Date: Jan 2012

Name: Rachel

Location: Shropshire, England

Posts: 1,968

Thanks: 102

Thanked 297 Times in 281 Posts
---
Maybe it is down to each Chi, but my Honey is extremely hard work!
I got her at 7 weeks, was told she was 9, long story but she wasnt!
Only advice i will give - however much socialization you think is OK, double it! Triple it even! This is my main regret!
The Following User Says Thank You to Rach_Honey For This Useful Post:
01-23-2013, 06:20 PM
Administrator

chi god/godess

Join Date: Oct 2011

Name: Stella

Location: Frome, Somerset, UK

Posts: 5,713

Thanks: 230

Thanked 1,602 Times in 1,259 Posts
---
Chrissie the fact that your boy has JR in him will be in his favour, he won't be as tiny at 7 weeks as a full-blood Chihuahua. The main issue is hypoglycemia, and the bigger they are the less likely this is to happen. Just make sure he eats regularly, every few hours.
Like Rachel says, get him out and about being socialised as soon as possible.
Do you have friends or family with a well-behaved, well-mannered, vaccinated dog? Visiting this dog and having him visit you will be really helpful, he can teach your puppy manners, and how to behave around other dogs.
Take him everywhere you go. You will have to wrap him up and carry him, but expose him to as many sights, sounds and smells as possible. Just don't take him to places that are likely to have been visited by unvaccinated dogs until he has completed his own vaccinations.
Welcome to the forum, looking forward to seeing your little cutie grow up.
__________________
01-23-2013, 07:14 PM
chi lover

Join Date: Jan 2013

Location: Midlands, UK

Posts: 174

Thanks: 85

Thanked 18 Times in 18 Posts
---
Thank you Wicked Pixie, i do plan on taking him out and inviting family round to see him too of different ages, my mum has a vaccinated jack russell, she is lovely but can get a bit too excited. i wasnt sure whether they were able to meet before ours has had all of his vaccinations?
Thank you Rach i will try my very best to get him well socialized
I will definately be letting everyone know how he gets on with us and of course more pictures of him too
__________________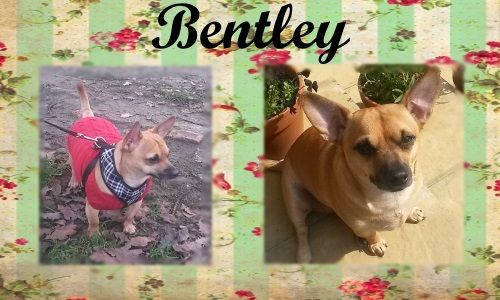 Posting Rules

You may not post new threads

You may not post replies

You may not post attachments

You may not edit your posts

---

HTML code is Off

---
All times are GMT. The time now is
11:59 PM
.