So apparently Lola didn't want anything to do with her cupcake, but the boys loved it! Mojo loved it so much he almost swallowed the candle!! Bryan had to go in and get it out, yuck!!
It was a great night!
Lola's cupcake!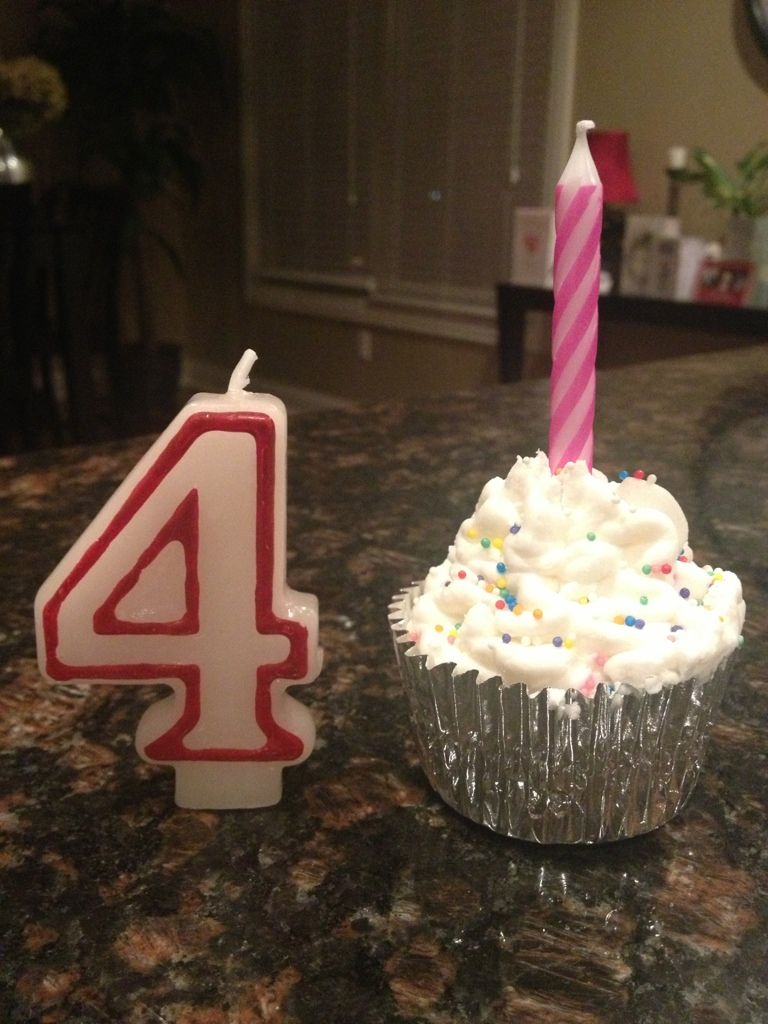 Hmmm what is this?
Mommy, you know I'm watching my weight!!
Mmmmmm this smells delicious!
Wait Leo! What about me?!?!?
Sent from my iPhone using
Petguide.com Free App