---
Beautiful pics, and Baylee has such a stunning coat , so shiny and it falls wonderfully. I adore that expression on Brittanys face I see it on Blaze's face from time to time when all the young ones are running around and she's laying on the back of the couch watching it all.
__________________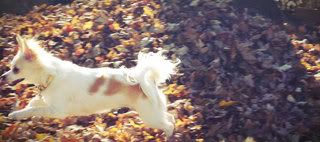 All in the town were still asleep,
When the sun came up with a shout
and a leap. In the lonely streets unseen
by man, A little Dog danced. And the day began.