This thread has literally got me LOLing!
Our turn....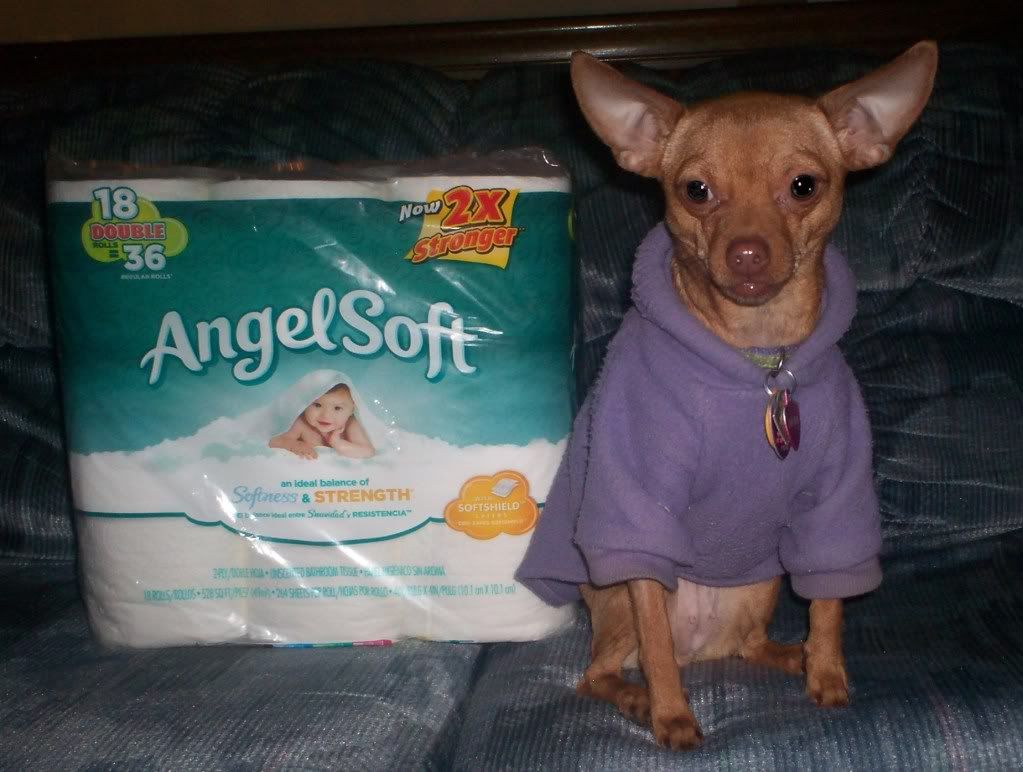 !!!! As you can see, using this 18 pack/double roll t.p. as a guide, my Chica is the tiniest of them all.
I swear you can almost hear her thinking..."Seriously, Mom? I am SO NOT amused! There had definitely better be a treat in this for me!"
and...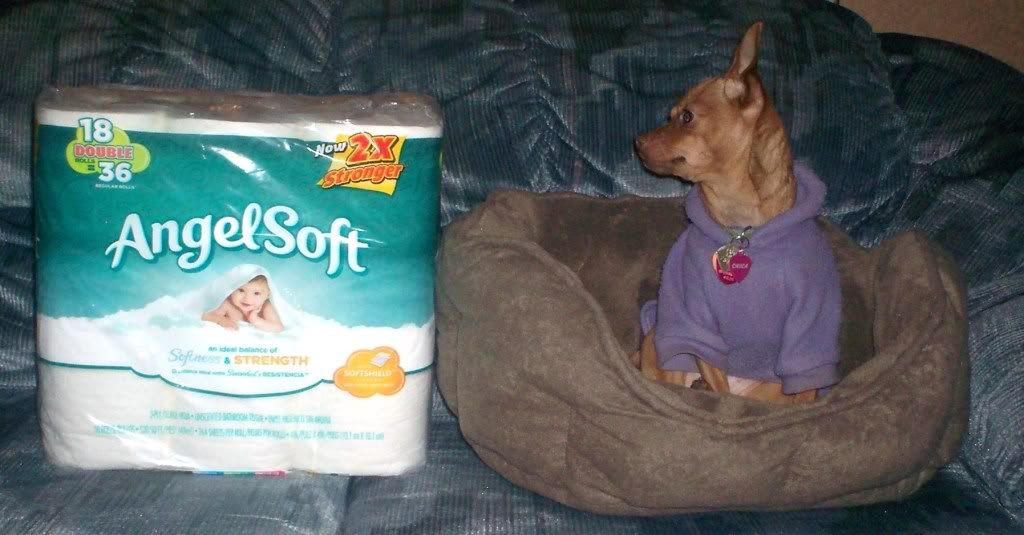 Wait, what! You're STILL here?! Lovely.
Oh, and Chica is a tall, long-legged 7 lbs.