Quote:
Originally Posted by
LittlePixie
Ahhh, I melt every time I see your dogs, both just beautiful!!!!
aw dont melt too much, we will miss you! heheheh :] thanks!
Quote:
Originally Posted by
TLI
We go to the movies about twice a week. Too expensive to go every night. Tickets and food run about $40 every time we go. So I have a movie limit of twice a week.
We saw The Impossible. It has been out awhile, and I had been wanting to see it. Friday night we saw Hansel & Gretel. Both good movies, but I liked The Impossible better. Tonight we went to Red Lobster, and The Gormet cupcake place. Mmmmmm!!!! Not sure what tomorrow brings.
My youngest bambina has softball this weekend. Sunday is Super Bowl party. As long as there's food there, I'm good.
Where's the stew pic??? Here's my cupcakes.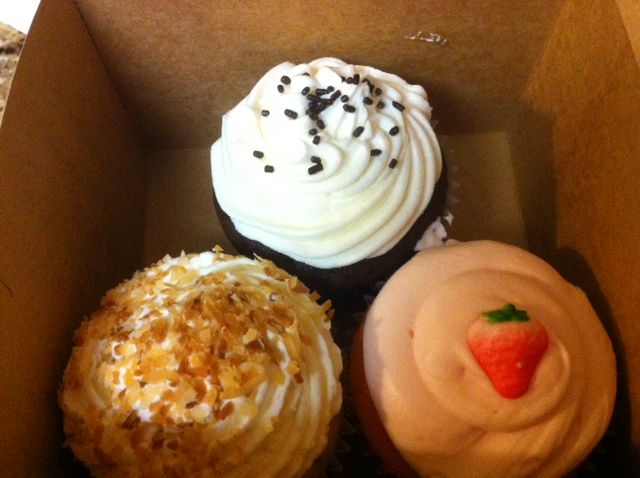 oh ok yea that sounds just about right for a movie night LOL. oh i heard about hansel and gretal was it good at all? might have to...not watch it at the movies *wink* oooh im not a fan of lobsters :] bleh superbowl...that night ruins my waitin time for pizza!
omg those cupcakes look great!!!
here's my stew as promised :]
and also had this nummy appetizer and the beef patty-like appetizer next to it
end the night off with some cuppa coffee