LostLakeLua – Dang, I thought maybe you'd be closer. I don't know many people with chis and I'd like Reuben to have social time with some other friendly small dogs. All my family's dogs are out of control, lol. We actually didn't get a single snowflake. In fact, it's raining today. Not even freezing rain, either.
I want to thank everyone for their kind words and update with some new pics!
He's now a bit over 4 weeks old!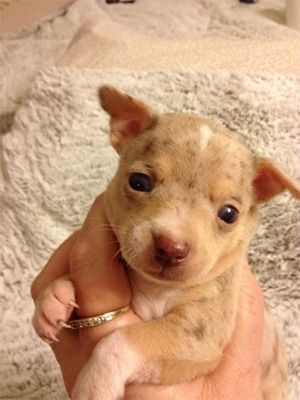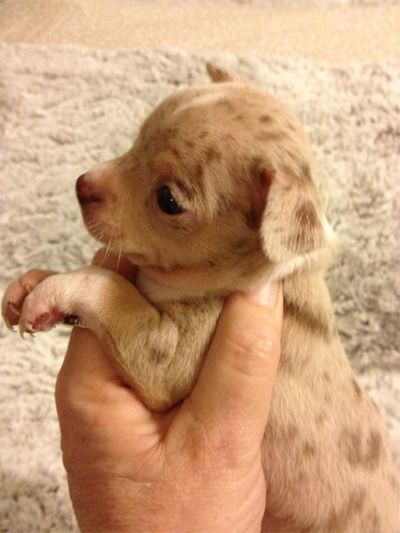 Sooo cute. I cannot WAIT to see the little guy!
__________________
~Heather
RIP Mage. I hope you're happy way up there with endless warm blankets and your squeaky cheeseburger, I love you!