| | |
| --- | --- |
| deworm | |
03-21-2006, 06:15 AM
chi god/godess

Join Date: Jun 2005

Name: Velma

Location: United States-Texas

Posts: 2,046

Thanks: 5

Thanked 15 Times in 14 Posts
deworm
---
how often do our chis need to be dewormed for tapeworms,roundworms etc...?
__________________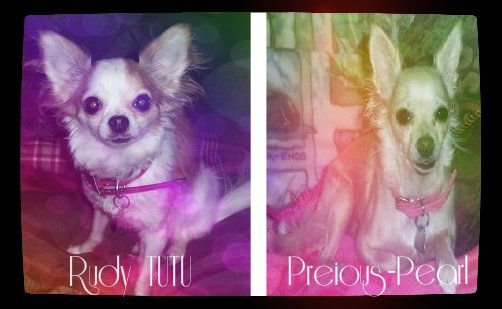 03-21-2006, 09:16 AM
---
my vet told me once a month until there six months old then after that every three months.
__________________
03-21-2006, 10:17 AM
chi god/godess

Join Date: Feb 2005

Location: London UK

Posts: 2,075

Thanks: 0

Thanked 0 Times in 0 Posts
---
Hi there,
My vet told me recently that there are new medical researches that show that once in 3 months after 6 months old is no longer sufficient as roundworms can reappear and therefore routine monthly worming is better to kill at all stages of the life cycle.
That said, if you are using a flea treatment that also tackles roundworm (like stronghold) then once in 3 months after 6 months old is correct
__________________
03-21-2006, 02:53 PM
---
Halle was dewormed by the breeder before I got her, but other than that, I have never given her deworming medicine and she has never had worms. Bring in a fecal sample if you are ever unsure. If you haven't seen worms, vomiting, or diarrhea, most likely a fecal check would be less expensive than worming medicine anyway.
__________________
http://community.webshots.com/user/HallesMa
03-21-2006, 06:52 PM
---
Quote:
my vet told me once a month until there six months old then after that every three months.
That is WAY too often! I've never heard of a vet saying anything like that. Deworming that often will actually harm your dog's immune system! Remember dewormers are PESTICIDES. Would you want to ingest pesticides every month, or even three months?
Unless your dog is constantly coming into contact with the feces of infected dogs, there is no way they will contract worms that often.
03-21-2006, 07:25 PM
---
i'm just going by what my vet told me!
__________________
03-21-2006, 07:33 PM
---
http://www.fbcsa.za.org/worms_and_deworming.htm
Quote:
FREQUENCY OF DEWORMING REQUIRED
The frequency with which owners should deworm their dogs depends on:

1. Group of animal (puppy, adult, brood bitch)

2. Size of property and number of animals kept on the property

A large breeding kennel with numerous dogs and a single pet on half an acre will definitely not require the same deworming program. The size of the property and the number of dogs will determine the potential for contact with faeces.

However, dogs often "pick a corner" and maintain their toilet behavior in that corner. This allows for frequent contact with faeces regardless of the property size.

Puppies

Deworm every 2 weeks: from 2 weeks to 12 weeks. (At twelve weeks the puppy should also have had its final puppy vaccination). It is very important that the puppy be dewormed 2-3 weeks after weaning. The above recommendation will normally ensure this.

Adult dogs

Two possible approaches:

1. Ideally, submit a stool sample to your veterinarian for testing every six months and treat if required according to the result.

or

2. Deworm once a year at the time of annual vaccination boosters. Submit a faecal sample to your veterinarian to check for worm eggs and/or other intestinal parasites whenever your animal/s presents with abnormal stools lasting more than 24 hours. If worm eggs are present in the stool, indicating the presence of egg producing adults in the intestines, follow the deworming program prescribed by your veterinarian.

Brood bitches:

It is vital that future brood bitches are very thoroughly dewormed as puppies (see above).

During lactation, deworm bitches intensively, following the same schedule as for the puppies.

During the last 14 days of pregnancy deworm with fenbendazole at 50mg/kg for 5 days.(*)

14 days after whelping, deworm with fenbendazole at 50mg/kg. Deworm for at least 5 days.(*)

(*) Refer to the life cycles of hookworms and ascarids to understand the importance of this period. The purpose of deworming at this time is not adult worms in the intestines, but migrating larvae moving to the mammary glands (hookworm) and to the placenta (ascarids). Fenbendazole is known to reach high tissue levels (absorbed from the intestines into the blood and distributed to other body tissue), but despite this characteristic, the dosage required to kill migrating larvae is far greater than the dosage level to kill adults in the intestines. A daily fenbendazole dose of 50mg/kg from day 40 of gestation (pregnancy) up to 14 days after whelping is required. This regime is both impractical to administer and almost financially prohibitive. Products containing the active ingredient, intended for cattle and sheep, are often used to overcome the financial hurdle. However, most of these products are very unpalatable, making dosing very difficult.

It is important to note that you should discuss the above recommendation with your veterinarian before embarking on this programme.
Sounds too frequent to me.
03-21-2006, 07:49 PM
---
I totally understand, however, we tend to over-trust our vets.

Sadly enough, many vets over-vaccinate, over-worm, and over-price medications. You must remember vets make their money from these things. The more often they can get you into the office, the more money they make.

Please don't worm your dog that often...just take a stool sample in once a year, and worm only if needed. There's no reason for preventative worming, other than heartworm. The parasites aren't that dangerous.

I'm wondering how often that vet recommends vaccinations. New studies from the AVMA(american veterinary medical association) show that most vaccinations are good for the life of the dog. However, they have compromised with vets to adjust their protocol to be boosters every three years, so that vets do not lose all their revenue.
Posting Rules

You may not post new threads

You may not post replies

You may not post attachments

You may not edit your posts

---

HTML code is Off

---
All times are GMT. The time now is
04:40 PM
.