| | |
| --- | --- |
| Frankie diagnosed with congestive heart failure | |
11-05-2012, 01:34 PM
Join Date: Oct 2010

Posts: 5,888

Thanks: 557

Thanked 909 Times in 832 Posts
---
Oh Pam I'm so sorry to read this! Poor Frankie! Well the good news is that CHF is very manageable as long as the doggie takes his meds. I'm not exactly sure about treatment in animals, but based on his two medications, it's the same as human treatment. I actually counsel CHF patients daily at my hospital (I'm a pharmacist).
So first line therapy is an ace inhibitor, which is enalapril and then if there is fluid overload or symptoms present, they add a diuretic (Lasix). Beta blockers are typically added if the patients has had a heart attack but I am not sure if this is the same for dogs. Also in humans there are 4 classes of CHF (I-IV), basically the higher the class, the more advanced the disease is and then other medications need to be added.
Hopefully Frankie will respond to the meds and stop being symptomatic soon as his happy self again!!
Sent from my iPhone using
Petguide.com Free App
__________________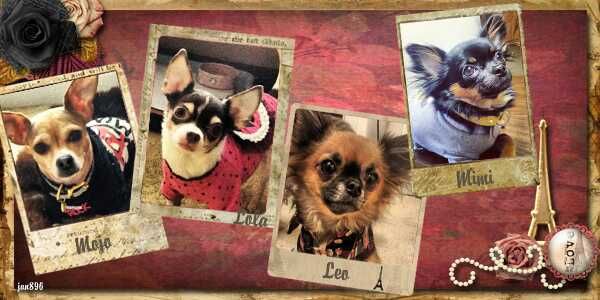 11-05-2012, 01:43 PM
chi god/godess

Join Date: Apr 2010

Posts: 3,356

Thanks: 156

Thanked 181 Times in 159 Posts
---
Poor guy, I hope he responds well to his meds! my only advice would be to listen to your vet regarding his diet, as hard as that may seem.
11-05-2012, 02:14 PM
chi god/godess

Join Date: Dec 2010

Name: Karen

Location: Kansas City, MO

Posts: 4,172

Thanks: 0

Thanked 318 Times in 214 Posts
---
Oh my word! We endured this with our sweet boy, Mick. I hate this for you!

I am just perplexed how one so young has had this happen. I have not heard of that. Did your Vet say this as well? Our boy was 12 so while a shock, we were more comfortable with the prognosis. He, too was on Enalapril and Lasix/Salix. Have you been told what to expect? I did not know that dental issues could lead to this. I did not know as much as I do now about Chi health so I carry guilt that I did not manage keeping his teeth clean enough. Are your sweet boy's teeth good?

As a result of Mick's diagnosis, of course I did a boatload of research. Fortunately, neither of my Vets expect that I will just do as they instruct. I research on my own and share back with them and then we work together to come up with a plan we agree upon. I'd STRONGLY encourage you to do the same.

Calories are calories. If you know how many calories a day your Vet wants him to have, you can accomplish that with ZP being a part of his diet. I'd do as you have suggested and mix ZP with cooked egg whites, green beans, lowfat cottage cheese or even pureed vegetables such as sweet potatoes. Make it lower fat while preserving the protein.

I cooked Mick's food. Again, he was older and while all dogs with CHF will be on meds for the rest of their lives, we knew that his was shortened as a result. So, I was not as worried about bone content and such in his food. He would no longer eat his kibble. So, I had the combined dilemma of getting him to eat anything paired with what he should be eating to reduce the fluid. He was at a good weight so did not need to lose. I cooked a giant vat of ground turkey breast, brown rice, sweet potatoes, natural applesauce, spinach and broccoli. I pureed it and he ate it.

I am certainly sorry that he-and you-have this new element with which to live and manage.
__________________
11-05-2012, 02:30 PM
chi god/godess

Join Date: Mar 2011

Name: Missy

Location: Oregon

Posts: 1,949

Thanks: 4

Thanked 24 Times in 20 Posts
---
I am so sorry to hear about your boy. Penny was overweight (at 9lbs instead of the 7.5-8 she should have been). I put her on a diet and she lost 1 lb while eating ZiwiPeak and green beans, so I think it is possible for him to lose weight on that food.
__________________
Thanks LS!
11-05-2012, 03:14 PM
Join Date: May 2009

Posts: 0

Thanks: 177

Thanked 251 Times in 149 Posts
---
Ah Pam, I'm so sorry to hear about Frankie - only thing is he is bound to be a lot better now that he is on medication, like Kitty said, I would seriously take notice of the food that your vet recommends. My last dog had a heart murmur and then heart failure and was put on a prescription Science Diet food for years - he lived for many years after the diagnosis, far longer than I or the vet thought he would.

Also my mother's cat has kidney problems for years and again was put on a presecription Science Diet for the past about 8 years, the cat is now 13, her kidney levels were checked just last Friday and whilst still in the High zone, has not deteriorated at all for the past few years.

So I would listen to the vet on this one....
---
Last edited by Aquarius; 11-05-2012 at

04:38 PM

.
11-05-2012, 03:14 PM
chi god/godess

Join Date: Mar 2011

Posts: 5,272

Thanks: 3

Thanked 854 Times in 803 Posts
---
I've had two chi's with this condition. One was 9 years, and one almost 14. They were on both of those meds. One more (can't remember the name).

I don't know about the diarrhea though. Mine never had that problem with the meds. I would treat with plain pumpkin, and if that doesn't work, then ask vet for lomotil? Hope he gets better with the meds.
11-05-2012, 03:23 PM
chi god/godess

Join Date: Aug 2011

Name: Krystal

Location: Canada

Posts: 5,614

Thanks: 851

Thanked 880 Times in 828 Posts
---
Poor guy. I don't have any experience to share, but just wanted to pop in to say that I hope he's okay. Normally, I will follow my vet's feeding instructions if the issue is serious, just until things are under control and I can research and find a better food with similar qualities. However, seeing how he needs to lose some weight, maybe your vet will be agreeable to mixing as others have suggested.


Sent from my iPhone using PG Free
__________________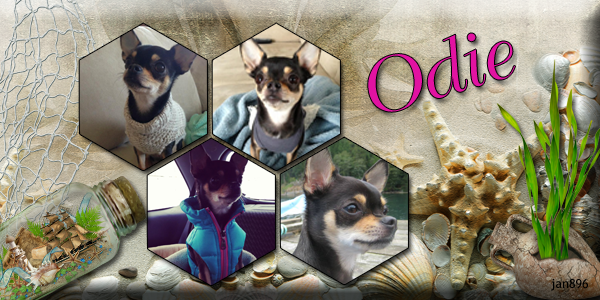 11-05-2012, 03:43 PM
chi god/godess

Join Date: Oct 2008

Name: Pam

Location: Orlando, FL

Posts: 3,771

Thanks: 57

Thanked 80 Times in 72 Posts
---
Thank you everyone for your suggestions and concerns but most of all for your love. I called the vet and they told me to come in for some Parepectolin? This is to firm up poor Frankie's diarrhea. He is having so much that I am afraid his food is going right thru him. The poor pooper!!!!
__________________
Posting Rules

You may not post new threads

You may not post replies

You may not post attachments

You may not edit your posts

---

HTML code is Off

---
All times are GMT. The time now is
12:20 AM
.