| | |
| --- | --- |
| big dogs off the leash | |
11-08-2012, 05:42 PM
chi god/godess

Join Date: Aug 2011

Name: Krystal

Location: Canada

Posts: 5,614

Thanks: 851

Thanked 880 Times in 828 Posts
---
Oh, and we never go to dog parks either, unless there is a size restriction. It's my responsibility to keep my dog safe, and subjecting her to an all size dog park is asking for trouble. There have deaths in our dog parks here. Even though large dogs might be as sweet as they come, their size difference to small dogs that they're not accustomed to is a serious danger when playing.


Sent from my iPhone using PG Free
__________________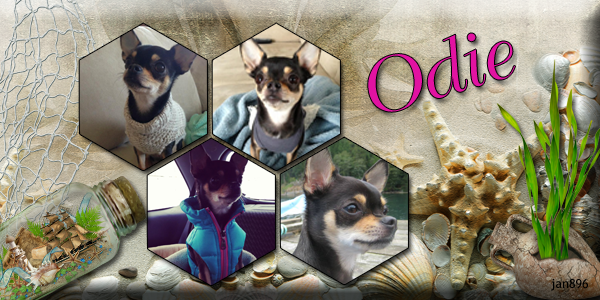 11-08-2012, 05:48 PM
chi god/godess

Join Date: Dec 2011

Name: Amy Jo

Location: Texas

Posts: 3,561

Thanks: 435

Thanked 698 Times in 648 Posts
---
Jaxx has gotten attacked by a large dog and a very overweight dachshund that were not on a leash. He was not injured but he was very scared for a long time. I pick up Jaxx if I see a dog off of a leash coming towards us even if it is a small dog. If we are walking and dogs come near us I let Jaxx introduce himself. I also watch as dogs are approaching us and see if the owner is walking the dog or if the dog is pulling the owner. If the dog is pulling the owner I am prepared to pick up Jaxx.

I never took my Golden Retriever anywhere except our yard without a leash. He was very well trained and I knew if I took him off the leash even in public that he would stay right near me but I think it is just polite to keep dogs on a leash in public.

We do have one park near our house that there is no leash rules and if there is not anyone in the park we will let Jaxx off of his leash to run around with us, but he always stays right beside me. If anyone else is in the park we put him back on his leash. The park is deserted most of the time so 9 times out of 10 we can let Jaxx off his leash.
__________________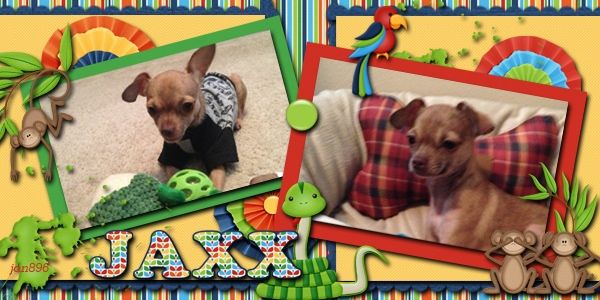 11-08-2012, 08:20 PM
chi-aholic

Join Date: Aug 2012

Location: Hilton Head Island, SC

Posts: 382

Thanks: 6

Thanked 69 Times in 59 Posts
---
People almost never scoop here either. There's always stuff to be avoided in the street and its always a big pile. Walking home one night not long ago my OH managed to step in some and slide, almost falling over. Ew![/QUOTE]

.........

When I step in dog poop, it is almost always while wearing sneakers with deeply cleated soles. Usually requires considerable work outdoors with a garden hose to clean out all the crevices. Uggghhh...!!! People can be extremely inconsiderate.
11-08-2012, 08:46 PM
chi god/godess

Join Date: Mar 2011

Name: Cindy

Location: Massachusetts

Posts: 3,287

Thanks: 330

Thanked 580 Times in 565 Posts
---
It's not just chis though! Years back, I was walking all three of my dogs; a chi-poodle mix, a cockapoo, and a mutt the size of a small golden. I always had pretty good control of all of them. We were about a block from home when this german shepherd came running across the street! They all got frightened. I picked up the chi, the other two got tangled around my legs so quickly, I was spinning around! I couldn't even yell, I was stunned. The guy realized his dog was out and came got him! But medium to large size dogs can also be afraid! ALL dogs should be on a leash unless they are in a confined area.

And I really dislike the invisible fence thing!! There is one house on my way home from work that has one and the golden there always comes charging right up to line, which is pretty close to the sidewalk! The person walking by does not know that there is an electric fence. It is quite scary! My heart pounded the first time it happened! I don't walk that way anymore!
11-08-2012, 09:33 PM
chi god/godess

Join Date: Mar 2012

Name: Dee

Posts: 2,480

Thanks: 317

Thanked 254 Times in 172 Posts
---
I wouldn't hesitate coming to blows with any dog or it's moronic owner. I have had a weapon made up which comprises a piece of thick wooden curtain rod with 2 large 4" bolts attached to the end & wouldn't hesitate to drive them into anything that attacked my dogs, either the large or small ones.

That weapon was a bit large, bulky, cumbersome & obvious &, if the police stopped me, I'm pretty sure I'd get charged with a criminal offence. My latest acquisition has been 2 umbrella's with hard carbon like rods running all the way through them, but flexible enough not to snap (I hope). I am going to whittle down (with my Dremel) some very mean points on the part that sticks out from the top, that piece that's about 4-5" long, and I would not hesitate to drive it in to any attacker, 2 or 4 legged.

If you don't feel you could manage any of that, always remember, if you pick up an attacking dog by it's back legs, you've won!!! Swing it around & around & around, fling it into the air & await the next onslaught, if you haven't managed to kick it in the head & knocked some decency into its pea brain by then.

And, before anyone rattles on about cruelty to another animal, to hell with that, if it wants to attack, it'll pay the bleedin' consequences, with its very life if necessary, I don't care one iota, so long as mine are safe.
__________________
---
Last edited by AussieLass; 11-09-2012 at

08:21 PM

.
11-08-2012, 10:35 PM
chi god/godess

Join Date: Jun 2012

Name: Melissa

Location: Liverpool, England

Posts: 3,471

Thanks: 189

Thanked 289 Times in 271 Posts
---
There's actually a lot of dogs off lead in our park but they're all very well behaved. They'll walk up slowly to Mylo or ignore him and I'm fine with that. I'd never had a bad experience until we saw that lab
__________________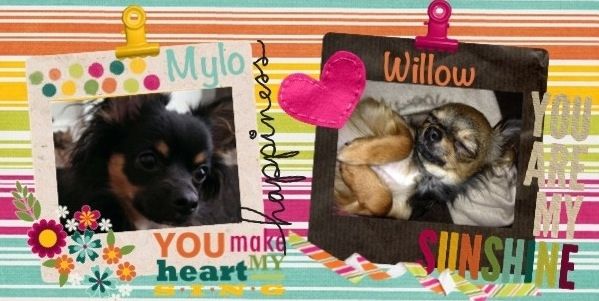 11-08-2012, 11:05 PM
chi-aholic

Join Date: Mar 2012

Name: Nicole

Location: Texas

Posts: 382

Thanks: 11

Thanked 30 Times in 30 Posts
---
I wouldn't assume that all labs or retrievers are sweet to other dogs. I've met some pretty nasty ones while walking. Goes the other way too - I've met some very sweet and well behaved pitties and GSDs while walking as well.

That being said, that is probably my biggest pet peeve ever. SO irresponsible. I don't care how "sweet" the dog is- there is no reason it should be free to run up to a stranger dog. That's just asking for something bad to happen.

My neighbors leave their dog loose in their unfenced yard all the time. It drives me nuts.
__________________
11-09-2012, 03:22 PM
chi god/godess

Join Date: Aug 2008

Posts: 1,596

Thanks: 0

Thanked 14 Times in 14 Posts
---
Personally I just hate any dog that is badly behaved and rude no matter how big or small it is! Where I live there are no on lead parks and every green space is open to off lead dogs, so if your garden is the size of a postage stamp you dont have much of a choice but to mix! Also as I have 3 little dogs picking them up just isnt an option.
TBH I dont often have problems though. I think the fact that people here have no choice but to meet other dogs off lead means that they make more effort to socialize them properly.
Posting Rules

You may not post new threads

You may not post replies

You may not post attachments

You may not edit your posts

---

HTML code is Off

---
All times are GMT. The time now is
11:58 PM
.