| | |
| --- | --- |
| How do you deal with poop disposal? | |
12-22-2012, 09:18 PM
chi-aholic

Join Date: Aug 2012

Location: Hilton Head Island, SC

Posts: 382

Thanks: 6

Thanked 69 Times in 59 Posts
How do you deal with poop disposal?
---
I will start with a confession. Being good citizens, we regularly use plastic bags for poop collection. The local parks we frequent provide most of our supply, and an appropriate trash barrel. We also use some of our own bags, including conventional supermarket plastic bags.

On occasions, we walk Simcha in the neighborhood, and return with a filled plastic bag. Said plastic bag goes in our regular at-home trash barrel, which Republic Services empties weekly. I further confess that we have not informed Republic of this special trash component.

I'm not sure if we are breaking any laws, but carefully collecting excreta in a nice plastic bag, tying a knot in the top, and placing it in the trash seems the best disposal method. O.K.; I have confessed. Will other CP folks tell me how they handle this delicate matter??
12-22-2012, 09:59 PM
honorary chi

Join Date: Aug 2012

Name: Angie

Location: USA

Posts: 563

Thanks: 185

Thanked 90 Times in 83 Posts
---
Star is indoor potty trained, so when she's at home, it goes down the toilet. But yes, if we go in pubic it goes to the nearest trash barrel. Neighborhood walks: goes in our home trash barrel.

I dont think you are breaking any laws! Think about this: babies + poopy disposable (sp?) diapers...they go in the trash barrels everyday in millions of households! To me, throwing dog poop away and throwing baby diapers away is almost the same.
__________________
12-22-2012, 10:07 PM
Administrator

chi god/godess

Join Date: Oct 2011

Name: Stella

Location: Frome, Somerset, UK

Posts: 5,713

Thanks: 230

Thanked 1,602 Times in 1,259 Posts
---
I try and use the poo bins provided, but will put it in the household bin if needs be. Any indoor poos get flushed down the loo. Mostly I try and encourage pooing in my own garden. Being raw fed, the poo goes crumbly and disintegrates very quickly, so I don't need to pick it up.
__________________
12-22-2012, 11:56 PM
chi god/godess

Join Date: Aug 2010

Name: Lisa

Location: Tennessee

Posts: 4,436

Thanks: 228

Thanked 451 Times in 420 Posts
---
Haha. I throw mine over the fence! It's still in my yard tho. I have a section of my front yard fenced, so I throw it outside the fence because that's where my kids & I play.

When we go camping, I carry bags & throw in trash cans along the way. It wouldn't be breaking the law, as you are disposing of it. They couldn't possibly expect people to carry this plastic bag filled with poop home & empty it in the toilet. YUK.
Lol
__________________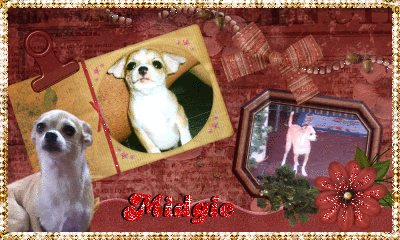 [url=http://www.TickerFactory.com/]
12-23-2012, 01:05 AM
chi god/godess

Join Date: Mar 2011

Name: Cindy

Location: Massachusetts

Posts: 3,287

Thanks: 330

Thanked 580 Times in 565 Posts
---
I usually walk them in the park and use the bags and trash barrels provided by the park. And at home, I also use the plastic bags and put them in the outside trash bin. But in the warm weather, wow can it stink!
So I started picking it up as soon as they finish, then bring it inside and flush it (just the poop) and the empty bag goes in the trash. The bag gets sort of rinsed in the toilet. Sounds a little gross, but same as with a diaper! However, in the winter, it doesn't smell, so, in the trash it goes!
12-23-2012, 01:18 AM
chi-aholic

Join Date: Oct 2012

Name: Jessica

Location: Maine

Posts: 480

Thanks: 19

Thanked 63 Times in 63 Posts
---
I would agree, I don't think that ou are breaking any laws!
you are beng a good citizen
__________________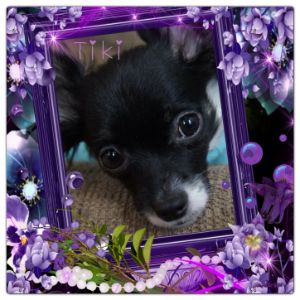 www.facebook.com/Jessica.mitchell.3785
12-23-2012, 02:40 AM
chi god/godess

Join Date: Aug 2011

Name: Krystal

Location: Canada

Posts: 5,614

Thanks: 851

Thanked 880 Times in 828 Posts
---
We put our doggy bags in the garbage, and it is against bylaws. In the city I live in, you can be fined for disposing of animal waste in city garbages, but I live in a multi-family complex so they would fine the strata. Here, we're supposed to take animal waste to the landfill. Can't be bothered.


Sent from my iPhone using PG Free
__________________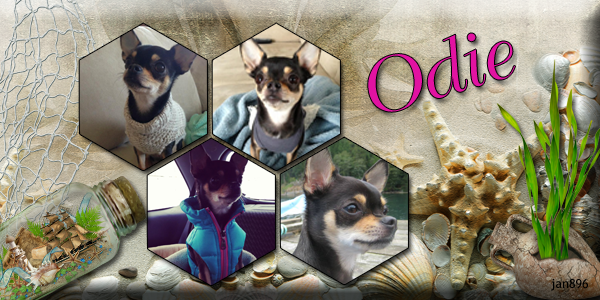 12-23-2012, 10:09 AM
chi god/godess

Join Date: Sep 2011

Posts: 1,688

Thanks: 12

Thanked 89 Times in 88 Posts
---
Ours goes in the garbage. I honestly think poo in a plastic bag is better than the chemicals in disposable diapers. :P
__________________
Mama to Quinn, Leah and Silver God mama to Gir and Eva
Posting Rules

You may not post new threads

You may not post replies

You may not post attachments

You may not edit your posts

---

HTML code is Off

---
All times are GMT. The time now is
04:34 PM
.