---
Prayers going out to you that you find her soon, but there might be someone out there that has taken her in and has desided not to return her nor let anyone know about it.
__________________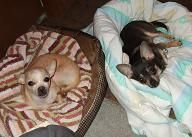 "Deja Voo" & "Muffin" My sweet little girls.
Saving one rescue at a time.