Quote:
Originally Posted by
chi_lady
LOL there just chucked on the shelf, i really need some frames for them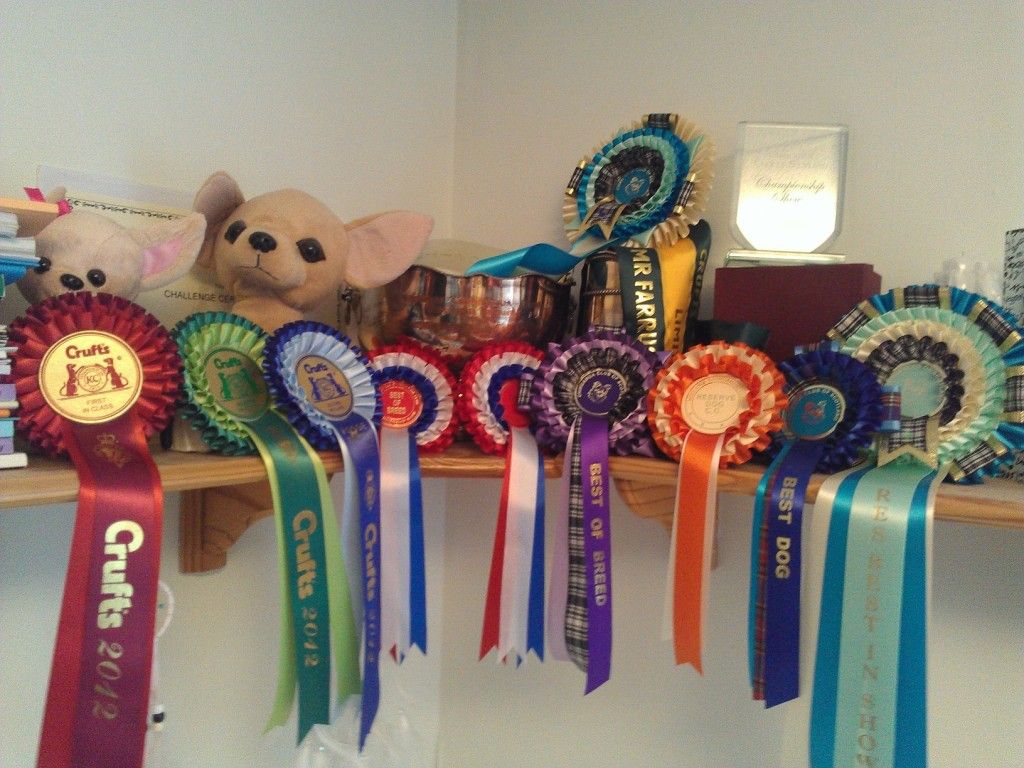 I hope someday to show my smooth coated boy at crufts, but he yet have to qualify. In Denmark there is only one qualifying show a year (in may) and only the best junior bitch and dog along with best dog and bitch are qualified and Dexter was Best of breed baby (puppy 3-6months)
Do you get rosettes for both class placing, best dig/bitch and BOB? Over here there is only Rosetts to BOB, BOS, BOB Baby & Puppy.
CC, Res.CC, CACIB, 1.prize, CQ, and champion rosettes you have to buy if you win (and offcaus there is rosettes to BOG & BIS)
Michael Boel's Photos | Facebook
The pink is BOB Baby, The red is BOB Puppy, The red/whit is BOB and the Green/white is BOS