| | |
| --- | --- |
| WARNING, It Really Sneaks Up On You ... | |
01-05-2013, 06:25 AM
chi person

Join Date: May 2011

Location: Calgary Alberta Canada

Posts: 47

Thanks: 0

Thanked 2 Times in 2 Posts
---
I just went through an ovarian cancer scare last year. Had a 11 cm cyst, another smaller cyst, ovary , Fallopian tube removed. It turned out not to be cancer but I too put off the symptoms. There is a reason it's called the silent killer. I am sure like me you will be fine and you will feel so much better.
01-05-2013, 06:27 AM
chi god/godess

Join Date: Aug 2011

Name: Krystal

Location: Canada

Posts: 5,614

Thanks: 851

Thanked 880 Times in 828 Posts
---
Dee, just wanted to say that I'm also thinking about you and that I've missed your posts here! And sorry, but did you just say teeth?!?!


Sent from my iPhone using PG Free
__________________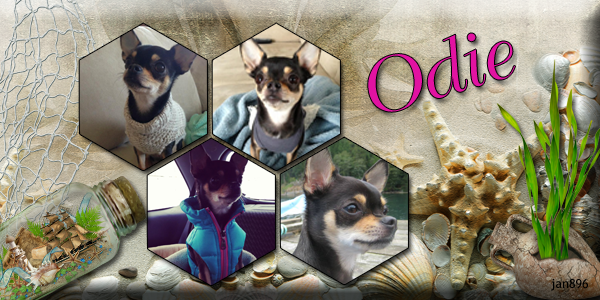 01-05-2013, 09:46 AM
Join Date: May 2009

Posts: 0

Thanks: 177

Thanked 251 Times in 149 Posts
---
Dee, thank you for posting this, a lesson to us all to watch out for changes which most of us do put down to getting older etc etc etc.

I wish you the very best, and hope that the results are good, it is good that you are tackling this now, the sooner the better - hugs to you xo
01-05-2013, 09:52 AM
chi god/godess

Join Date: Mar 2012

Name: Dee

Posts: 2,480

Thanks: 317

Thanked 254 Times in 172 Posts
---
Thanks girls, I'm ever, ever so pleased this is making you think about your own baby making factories, if not now, down the track when you "feel" something is ary you'll act!

Yes Krystall, I certainly did say "teeth" - the body is a bizarre thing. I saw one tumour cut open, it looked like a huge abalone (a shell fish similar to an oyster but huge, not sure if you guys call them that) and it had heaps of long black hair inside of its hollow centre. I often wonder if the body thinks it's going to make a baby without the necessary sperm & loses the plot a bit.

LS I can't really say how long the symptoms have been there, except I know I've been sleeping 18 hrs a day for the last 3 years at least and, before that, I would take a couple of weeks off occasionally to just sleep but then head back to work.

The fat belly has been for a long time, but only really distended for probably the last year - I have to keep asking friends how long I've been moaning about different major symptoms. I do know for the last 6 months I haven't been able to wear or buy normal clothes.

The hard part is that the symptoms creep up on you and you remain oblivious to most ... irritable bowel, urinary issues, and because they start out slowly as these things are growing and then get slowly worse & worse as they grow you really don't notice them and just learn to live with them. Whoever said it is a "silent killer" was absolutely right because you have no idea these aliens have taken up residence & are building a little village.

I would, if I had my time over, just have an ultrasound every 2 years. These darn things are prone to returning after you have them removed, in the same or different spots and if they're only cysts, then that's fine. They have meds that help with keeping them at bay, even simple things like the pill. However, it's not until you have a hysterectomy that you can put a stop to all cysts, growths, tumours and masses in that region, and then you get the issue of having to have Hormone Replacement Therapy, in which breast cancer risk follows. In certain stages & with certain growths, after removal, chemo is not effective and some build up a resistance to it anyway. I will NOT be going down that road regardless. It's a very complex & individual problem from one woman to the next, but ALL woman should demand constant surveillance even without symptoms imo.
__________________
01-05-2013, 10:09 AM
chi god/godess

Join Date: Jan 2012

Name: Rachel

Location: Shropshire, England

Posts: 1,968

Thanks: 102

Thanked 297 Times in 281 Posts
---
Dee, you are a courageous lady - your spirit shines through from your posts!
After my husband was diagnosed, I went to my doctor for a check up and scans - at first they refused, as I'm young and healthy and didnt have a good enough reason etc but I didn't back down and had an all over body check. I intend to do this every 2 years.
Sent from my iPhone using
Petguide.com Free App
01-05-2013, 10:57 AM
chi god/godess

Join Date: Mar 2011

Name: Cindy

Location: Massachusetts

Posts: 3,287

Thanks: 330

Thanked 580 Times in 565 Posts
---
Dee, so sorry to hear about this. I had a feeling that something is wrong. You would even post if you didn't feel that good and I always enjoyed reading them! Don't go away again. We are here for you and love hearing from you. Even though you are going through a tough time right now, I love reading your posts!

And yes, we do always put ourselves last. And as we get older we are less inclined to take care of ourselves for some reason.

I wish you all the best!
01-05-2013, 12:39 PM
Join Date: Jan 2009

Posts: 12,272

Thanks: 355

Thanked 844 Times in 730 Posts
---
So glad you're your getting yourself sorted,you will be a new woman for 2013 Be thinking of you
01-05-2013, 05:19 PM
chi god/godess

Join Date: Oct 2011

Name: LS

Location: Canada

Posts: 10,706

Thanks: 2,062

Thanked 813 Times in 693 Posts
---
Thank you for sharing Dee, I really appreciate the info.
You'll be in my thoughts. Hugs.
Posting Rules

You may not post new threads

You may not post replies

You may not post attachments

You may not edit your posts

---

HTML code is Off

---
All times are GMT. The time now is
08:51 PM
.