| | |
| --- | --- |
| WARNING, It Really Sneaks Up On You ... | |
01-06-2013, 09:42 PM
chi god/godess

Join Date: Oct 2011

Name: Terri

Location: Rome, GA

Posts: 1,509

Thanks: 81

Thanked 105 Times in 97 Posts
---
Oh, look, I got censored! LOL, that never happened to me before!
__________________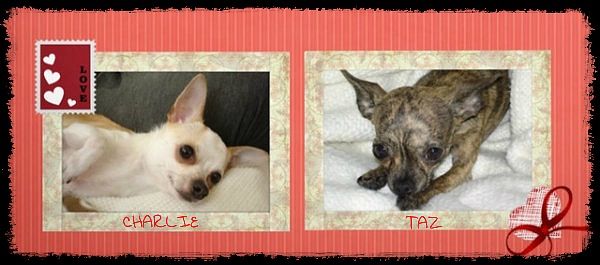 01-08-2013, 12:55 AM
chi god/godess

Join Date: Mar 2012

Name: Dee

Posts: 2,480

Thanks: 317

Thanked 254 Times in 172 Posts
---
Hi girls, thanks for your words, they really mean a lot. I gotta get a grip and stop this urge to stop every woman in the street with a "pot belly" and ask them to go to the Dr. straight away, sigh.

Well, a quick update, just got back from seeing my Professor and he is just the loveliest man - all smiles, even made a joke or two, but deadly serious when needed. The first thing he said when he put my films up on his lightboard was, "Wow, that's impressive!", yikes!!!

He said he'll tell me what he "feels" my tribe of Aliens look like once he's evicted them, but we won't know conclusively until tests come back the following week.

Darn it, he says my sleeping 18 hours a day is down to sleep apneoa, probably nothing to do with these darn squatters, grrr.

I'm being admitted to hospital this afternoon for surgery tomorrow (2 days earlier than expected) and I'm right annoyed because I'm only halfway through jerkying my furkids liver, kidneys & steak, so He Who Must NOT Be Obeyed is going to have to finish & do the next lot (which is all cut up & ready thank goodness). He's in a bleedin' tizz-wazz about that, and is wretching from the smell of the liver, bless him.

So, I guess I'll be checking in earlier than expected and, am pleased to report, I will then be a fully continent woman able to travel further than 15' from a bathroom, giggles! Father Alien was crushing my poor 'ol bladder.

Seriously girls, if in doubt, get it checked out!!! Because I put this off for 2 years, it could've turned ugly, AND now, instead of having simple keyhole surgery & out the very next day, I've got to go the full huge ruddy cut operation, hospitalised for at least a week, with recovery time jumping to 12 weeks, pfft, I hate myself sometimes.
__________________
---
Last edited by AussieLass; 01-08-2013 at

01:06 AM

.
01-08-2013, 01:03 AM
honorary chi

Join Date: Apr 2012

Name: Lianne

Location: Preston, Lancs, UK

Posts: 591

Thanks: 54

Thanked 44 Times in 43 Posts
---
Glad to hear you are still in good spirits!
I hope it all goes well tomorrow, I'll be thinking of you.
__________________
01-08-2013, 01:16 AM
chi god/godess

Join Date: Oct 2011

Name: LS

Location: Canada

Posts: 10,706

Thanks: 2,062

Thanked 813 Times in 693 Posts
---
Dee, your outlook on life always amazes me, you're one cool gal. I love the way
you view things. I hope your surgery goes smoothly, I wish you a very speedy
recovery. Please take your time to rest after surgery, do no rush to do things,
it can all wait. You'll be in my thoughts. Remember to shave your legs prior to
surgery, you just never know, one of the Doctors might be cute.
I love you girl, chat soon! Hugs.
01-08-2013, 01:19 AM
Administrator

chi god/godess

Join Date: Oct 2011

Name: Stella

Location: Frome, Somerset, UK

Posts: 5,713

Thanks: 230

Thanked 1,602 Times in 1,259 Posts
---
I thought I had posted in this thread before, but my post seems to have disappeared. Best of luck for tomorrow Dee, I am so glad you have finally figured out the problem so you can get on with treating it. I will be thinking of you, and raising a slice of Soreen
Get better quickly, the forum is not the same without you. xxx
__________________
01-08-2013, 05:08 PM
Join Date: May 2009

Posts: 0

Thanks: 177

Thanked 251 Times in 149 Posts
---
Dee we are all thinking of you and wishing you well, hurry back on here as soon as you can
01-08-2013, 05:56 PM
Join Date: Jan 2009

Posts: 12,272

Thanks: 355

Thanked 844 Times in 730 Posts
---
Good luck ,come back as a new woman.We will be waiting
01-09-2013, 01:49 AM
Administrator

chi god/godess
---
Dee I have been thinking of you having your surgery today. I hope, everything went well. Post when you can so we know your ok. Thank you for sharing your story with us. I tend not to go to the doctor because we have a $7000.00 deductible then our insurance will pay 80%. What's the good of having it right. I'll be checking in on you often. Xxx
__________________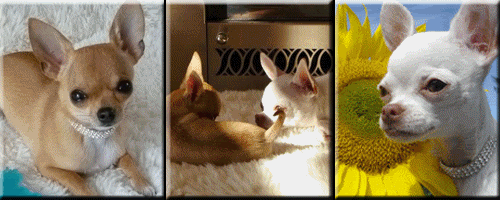 Dogs are not our whole life, but they make our lifes whole
Posting Rules

You may not post new threads

You may not post replies

You may not post attachments

You may not edit your posts

---

HTML code is Off

---
All times are GMT. The time now is
04:38 PM
.