| | |
| --- | --- |
| What do you do for a living? | |
11-23-2012, 03:59 AM
chi god/godess

Join Date: Jan 2012

Name: Tina

Location: Alabama

Posts: 5,128

Thanks: 637

Thanked 924 Times in 862 Posts
---
This is absolutely wonderful! I so enjoy knowing what everyone does everyday whether career, schooling, or life. Sometimes I think I have done so many things that I joke I'm not sure what I want to do when I grow up. When I graduated from high school I did not want any part of college (sick of school) I went to barber college but didn't finish. I worked very shortly for a department store, but I am not a good sales person. I got married at 18 years old and was working already full time in insurance. I continued in that for several years in sales, service and claims. Let me just say insurance is something that many people don't understand, and don't like to pay for because they think they are paying for something that doesn't help them--not a fun job. I quit that when I had twins. When my boys were in 2nd grade I started substitute teaching at their school and ended up teaching anything from P.E. to computer to running the library to anything I could do without a degree. I loved it and decided to go to college and get my degree in secondary education with a major in history. I got all the way to my student teaching and never finished. I decided I really didn't want to teach. I have my real estate license which I have let lapse once and had to go back to school and take the test again to get it again because I let it go--have activated my RE license two times in 23 years--long story short--I hate RE sales. I also have my builder's license and have built several home, but about the time I got started good the housing market went really south and there just wasn't any profit in it for the work and the houses sat on the market forever, so I haven't built a house in 2 years. Now, I do the paperwork for my mother who is a real estate agent, but she is mostly retired. My main work is handling all my husband's billing and payroll for his trim carpentry business, and somehow my husband, adult children, parents and soon grandson managed to always have something for me to do.
11-23-2012, 04:07 AM
chi god/godess

Join Date: Oct 2011

Name: LS

Location: Canada

Posts: 10,706

Thanks: 2,062

Thanked 813 Times in 693 Posts
---
Wow Tina! That's a lot of experience. I think it's awesome, you know a fair share about almost everything it seems. Do you enjoy what you do now?
11-23-2012, 04:21 AM
chi god/godess

Join Date: Jan 2012

Name: Tina

Location: Alabama

Posts: 5,128

Thanks: 637

Thanked 924 Times in 862 Posts
---
I really do enjoy what I do now. I have life stresses like everyone else, but I know I am very blessed and don't take any part of my life for granted.
The Following User Says Thank You to lulu'smom For This Useful Post:
11-23-2012, 04:35 AM
chi god/godess

Join Date: Aug 2011

Name: Krystal

Location: Canada

Posts: 5,614

Thanks: 851

Thanked 880 Times in 828 Posts
---
So cool to hear about what everyone does. I was attending university in a bachelor of science program but dropped out when I realized that I only wanted the knowledge and not the job. I was on a scholarship, but even then it was just getting too expensive for not wanting a job in that field afterwards.

Currently, I work at an art gallery and am a partner in an event planning business. In the future, I hope to only work from home as an event planner/coordinator, which will be perfect once I (hopefully) start a family. I get bored with jobs really quickly, and being a planner allows me to take on different events with so many unique aspects that it keeps me on my toes.
__________________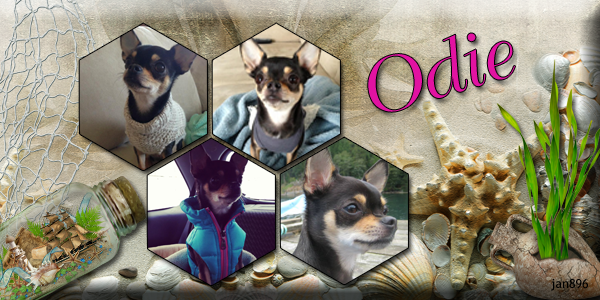 11-23-2012, 05:04 AM
honorary chi

Join Date: Jul 2012

Name: Deana

Location: Nebraska

Posts: 514

Thanks: 378

Thanked 66 Times in 61 Posts
---
Quote:
Originally Posted by
Jerry'sMom
Great thread! It's nice to get to know everyone a bit better--especially the newer members.
As for me, I am a retired Senior NCO from the US Air Force. It was a challenging and
interesting career, the highlight being a year at an isolated remote location in Greenland.
I had a variety of assignments in Information Management and topped off my career as an
editor of Scientific and Technical Reports. I am now a Disabled Veteran as well as a retiree.
I volunteer as a peer counselor in personal finance, and I love doing it.
Most importantly in my life, I have raised a lovely daughter who is now 23 years old.
Being a single mother was much more challenging than anything I did in the military--and far more rewarding
Thank you, Therese, for your service to our country! I of course really admire our men and women in uniform, but I also have a definite respect for single mothers. My Mom raised me alone, and she is such an amazing woman.
__________________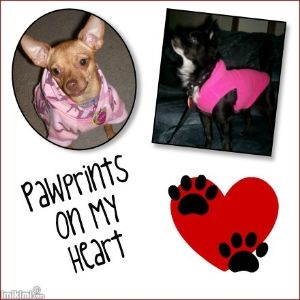 The Following User Says Thank You to Chica n Ella For This Useful Post:
11-23-2012, 05:13 AM
honorary chi

Join Date: Jul 2012

Name: Deana

Location: Nebraska

Posts: 514

Thanks: 378

Thanked 66 Times in 61 Posts
---
Quote:
Originally Posted by
~LS~
I grew up poor and had to work since I was 12 years old, did many things throughout the years while going to school, from babysitting, to tutoring, to being a waitress, a cosmetician, to working at the corner store/gas station, to modeling, to working in three different jewelry shops, working in clothing stores, many many jobs, just anything to try and help my mom and our situation. Then I studied Publication Design and Hypermedia Technology, then decided I need to follow my calling and work with people, so I studied Psychology. Then while in college, I worked at a well paying job at the #1 bank, loved what I was studying and where I was working, was looking forward to the future...then I got ill. While trying to get a proper diagnosis my illness got worse and worse quickly, I had to leave my work and start treatments aggressively. At the time hubby was having difficulties and was unemployed, so once my income was also gone he had to take whatever he could, just to take care of us. We were having a very hard time, living on almost nothing, and dealing with my disease. I decided that since I can not go to a normal job, I could at least try and work from home, on my own terms, so I took a Pet Grooming course and a Dog Training course, while doing some translating work from home as well. Once I got into grooming and training we started getting more and more into rescuing, it was inevitable, there was always an animal in need somewhere. Working for almost nothing, and then putting that money into rescuing was hard, I always made sure hubby was well fed, and I myself went hungry most days. It was silly perhaps, but I did not think so, my eyes were opened wider than ever to the animals in need and I just wanted to help. I gave rescuing my all, every penny. We took in abandoned, abused, neglected, dogs and cats, got them vetted, rehabbed, trained and eventually re-homed them in carefully screened homes. Rescuing does not pay, it actually takes away all you have and even puts you in debt, but that does not mean it's not a job, it is 24/7 work. I loved animals my entire life, always had a very strong connection with them, helping them when I myself had no control over my illness, was tremendously beneficial to not only them but to my mental and physical health. Right now I still rescue, I also do translating work from home for a travelling agency, and when my health allows I also groom and train people's dogs and cats. Hubby does not work a glamorous job either, but he works hard for us. We are both happy, we don't have much money but are both doing something we are passionate about and would never give up rescuing, we'd rather be poor but make a difference than stop making a difference and have more money. Perhaps some can have the best of both worlds, but to us it's not possible, because when we commit to rescuing we give it our all, which lives very little for the rest. I mean even when I was getting well paid at the bank, before getting ill, most of the money went towards helping people and animals in need, I just do not care for material things, and I don't mind going without, knowing someone is better off because of what I gave to them.
LS, Bless you for giving so much of yourself...emotionally, time, financially, etc. to rescuing!! What a rewarding (but I'm sure at times quite difficult too) way to make a difference in this world!
__________________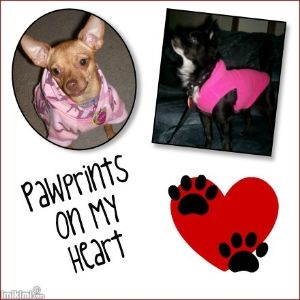 11-23-2012, 05:32 AM
honorary chi

Join Date: Jul 2012

Name: Deana

Location: Nebraska

Posts: 514

Thanks: 378

Thanked 66 Times in 61 Posts
---
This is such a great idea for a thread
! I was a nurse (LPN) for over a decade until we adopted our younger child. After that, we felt it was important to have one parent at home full-time, because both of our kiddos have numerous special needs, both medical and developmental. I practically work with more doctors, fellow nurses, and other allied health professionals now though, than I did during all my years is nursing...between our childrens' many therapies (OT, PT, Speech, etc.) and their medical specialists. All the time invested is more than worth it though, to make sure our kids get all of the services they need and deserve, to help them reach their full potentials' in life. I really enjoyed my time in the nursing field, but for me nothing compares to the joy of finally being a Mom. (I say "finally" because my husband and I had to wait a very long time for the blessing of children, and went through so much heartache and loss on our journey towards building a family...but our kids were definitely worth the wait!).
__________________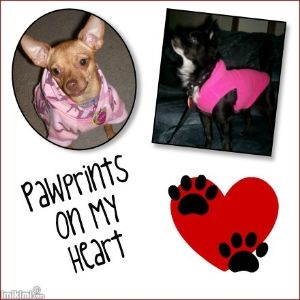 The Following User Says Thank You to Chica n Ella For This Useful Post:
11-23-2012, 09:06 AM
chi god/godess

Join Date: Jun 2012

Name: Anna

Location: Greece

Posts: 1,412

Thanks: 176

Thanked 252 Times in 223 Posts
---
I am a singer, actress and model. I am quite famous here. I spend my days signing autographs, dodging paparatzi, making albums, giving interviews and spend countless hours at photoshoots.....Nahhh..!

I used to be a secretary at a large paper company for almost 10 years, but the company closed. My favorite job was working very short, just a few months, a very very long time ago, at various theaters preparing the productions, scenery, wardrobe, etc, but then alot of theaters closed and that was the end of it.

Basically I now work from home doing translation work anytime I can get it. I basically raise my 2 children..one that is 12 year old and is human, and one furry little blossom that I can enjoy hanging out with since I work from home now.

I feel boring compared to the lot of you!
Posting Rules

You may not post new threads

You may not post replies

You may not post attachments

You may not edit your posts

---

HTML code is Off

---
All times are GMT. The time now is
07:03 PM
.