| | |
| --- | --- |
| I don't know whats wrong | |
11-25-2012, 03:42 AM
I don't know whats wrong
---
Hello, I've been feeling weird for a few months to a year.
I feel stiff all the time and I just don't know anything any more. I just feel like i'm 26 years old and I just appeared here one day w/ no past. I went to college and I know i had fun but I can't remember personally being there.

I just feel like I don't know what to say at all like I have a dictionary and i just don't know what words to put together. I hate feeling like this. My parents, at least my mom, thinks it is because i'm over weight and won't let me get a cat scan of my head till i lose weight, which drives me nuts. I know i'm 26 and should be able to make my own decisions but I just can't. I just don't know what to expect even when people describe to me whats going to happen I just can't picture it.

I can't see my self ever getting married or having kids. But at the same time I don't want to live a lonely life. I have never been a huge talker or people person. But i just don't want to live my life alone. I know I have my parents but I know they will not be around and I just can't trust people any more.

I just feel like sitting around all day looking at the wall but I get all aggitated if I do that. I shop a lot and i know i can't shop any more... I just don't know what to do. I have made many mistakes volunteering in places and feel really bad about it. I just don't know why my brain/head just feels empty 24/7. I sleep but I don't feel rested I just feel like I took a small nap and continuing the same day and most of the time I lose stuff. Like it just disappears and I don't remember what I did the previous day.

I just don't know how to be "me" and how to make friends at 26. Like there's an age where you can't make friends any more. I don't know how to act and I sometimes feel like my surrondings are new even though i wake up in the same bed every day. I 'm scared and I feel like I'm wasting my life.

I just feel like I'm angry 24/7 even though I don't have a lot to be angry about. I just don't know whats going on. Most of the time it just feels like I have a rock in my head and not a brain cuz it feels heavy and hurts like when you get angry your head kind of gets that pressure... it's like that 98% of the time.
Can any one help?
__________________
check out my Disney blog at:
Everything Dizney
---
Last edited by Sissy2010; 11-25-2012 at

03:49 AM

.
11-25-2012, 03:57 AM
chi god/godess

Join Date: Oct 2011

Name: Terri

Location: Rome, GA

Posts: 1,509

Thanks: 81

Thanked 105 Times in 97 Posts
---
Hi, sweetie, I am so sorry you are feeling this way! If I were feeling this way, I would want to have a frank conversation with my doctor to make sure everything is ok physically. There are lots of things the doctor can check by doing some blood work. If everything checks out physically, he can refer you for some counseling. You just need to make yourself take that first step and get to the doctor. And remember, you are not alone. All of us feel that way sometimes.
__________________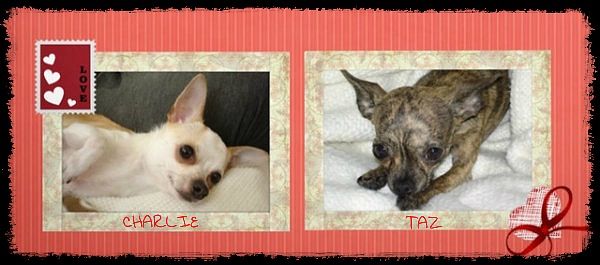 11-25-2012, 04:08 AM
chi god/godess

Join Date: Mar 2012

Name: Ashley

Location: NC, USA

Posts: 5,776

Thanks: 331

Thanked 783 Times in 685 Posts
---
This could definitely have something to do with your thyroid. Hopefully once your meds kick in you'll start to feel better.
Keep your head up.
Sent from my iPhone using
Petguide.com App
__________________
11-25-2012, 04:14 AM
chi king/queen

Join Date: Apr 2012

Name: Nichole

Location: Rochester NY

Posts: 836

Thanks: 148

Thanked 67 Times in 65 Posts
---
After reading your post my heart aches for you. I can't imagine how lost you are feeling. I would definitely be asking my doctor for help, if I was in your situation. You did a great job verbalizing how you are feeling. They have to be able to help you! We are here for you, we are your friends. Please reach out for help. It is too hard to try to tackle these feelings alone. ((Hugs))
Sent from my iPhone using
Petguide.com Free App
__________________
11-25-2012, 05:33 AM
chi god/godess

Join Date: Jun 2012

Name: Melissa

Location: Liverpool, England

Posts: 3,471

Thanks: 189

Thanked 289 Times in 271 Posts
---
A lot of your description sounds like depression, other parts of it don't. I'd definitely see a doctor and see what they say. I know that part is difficult. I've been there myself. I had to go to the doctor about depression because I got to the point where I just couldn't cope any more. I felt agitated, fidgety but there was nothing I wanted to do. I felt tired all the time and ate to fill the gap because that was the only thing that made me feel better. For a short time any way. I felt down and hopeless. I felt like I was wasting my life. Sometimes I'd feel angry and all the pent up frustration felt like it was going to explode out of me and that I could throw something or hit someone. Other times I didn't have the energy to be angry, I just felt numb. Some days I couldn't drag myself out of bed. I'm sharing these feelings so that if this sounds like you then you will hopefully know that you are not alone. I went to my doctor and after experimentation with antidepressants and dosage I'm much better now.

Either way, you need to get it checked out. If you want to discuss things more in depth give me a PM. Good luck xox
__________________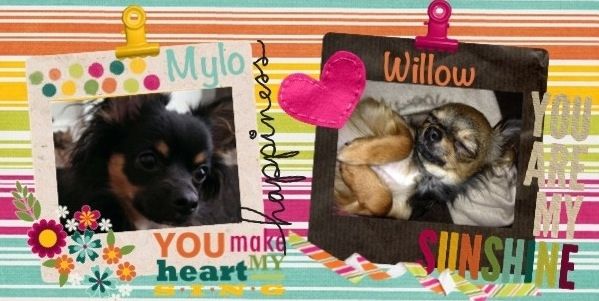 ---
Last edited by Buildthemskywards; 11-25-2012 at

09:00 AM

.
11-25-2012, 06:52 AM
Join Date: May 2009

Posts: 0

Thanks: 177

Thanked 251 Times in 149 Posts
---
Megan you need to go see your doctor - you mentioned on another thread that you have just started on medication for underactive thyroid - your doctor is the expert, he will know exactly what it is and what to do. Thyroid is hormones and we all know how they can make us feel - so defo go and have a good chat to him
11-25-2012, 07:06 AM
honorary chi

Join Date: Apr 2012

Name: Lianne

Location: Preston, Lancs, UK

Posts: 591

Thanks: 54

Thanked 44 Times in 43 Posts
---
I agree with the others that you definitely need to go to your doctor for help. I'm sure they will be able to work out what it is you need to help you get back to normal. Like Nichole said, you really did a great job putting how you are feeling in to words, if you are nervous about approaching the doctor and what to say then I would just print off your post and take it with you! The first step is always the hardest but you have already made it by coming on here to ask for help! If you can push yourself to make the next step and go to your doctor then I'm sure things will improve. *Hugs* xx
__________________
11-25-2012, 12:51 PM
chi god/godess

Join Date: Aug 2010

Name: Lisa

Location: Tennessee

Posts: 4,436

Thanks: 228

Thanked 451 Times in 420 Posts
---
I disagree with seeing the doctor part, but you know best what you need. I've felt like what you describe at one time in my life. It was depression because of the unknown & not being content in your life. You need to find what makes you happy. If you're unhappy about being over weight, find ways to exercise, play, get the weight off. Studies have shown that weight can lead to depression & also impact your energy for wanting to be active. Life is what you make of it. You'll never make friends or meet that special someone confined to a room staring at the walls. Get out, go dancing. Find a YMCA or like. This could be a good place to meet people as well. You're 26, so it's time to start living for "YOU". Respect views of your parents & loved ones, but remember, you have to do what's right for you. Find friends & people that will support your dreams & help you with your goals. The littlest things you do, like going for a walk, taking a road trip to a beach or lake can help you see things more clearly. If you really feel a doctor can help you, then by all means find the way to see one, but we usually hold the answers ourselves. We just have to find them.
I, too, thought I'd never meet the love of my life or have children. I just about gave up looking cause all I kept finding was low-lifes that wanted to mooch off of me. I said to myself--NO MORE! I was going to start having fun & do what I wanted without the hitch. That's when I met my hubby. (Now together 12 years with 2 seven year old twins). Believe it or not, I still love this man & I know & feel his love for me. It's true what they say--There is someone for everyone! But you'll only find them when your not looking. If you look to hard, you'll never find that special someone. When I was 26, is when I broke ties with my family & ventured out on my own for the first time in my life & never looked back. You'll get through this. Carve out the path "YOU" want to take!! Make life the way you want it to be! If it doesn't seem to be going your way, try a different path or make the best of what is being thrown your way. You have more power than you think!! It's up to you how you want it to work.

I forgot you were also taking meds. This will make you feel crappy. If you feel they're not helping you, you need to go to the doc & find one that will.
__________________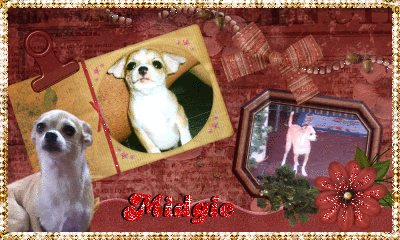 [url=http://www.TickerFactory.com/]
Posting Rules

You may not post new threads

You may not post replies

You may not post attachments

You may not edit your posts

---

HTML code is Off

---
All times are GMT. The time now is
08:33 PM
.