I love this thread- here is a pic of our tree. I love looking at everyone else's and sometimes I am jealous of the people whose ornaments all match with matching ribbon and such. For me though I have a lot of family ornaments that are very old from me and hubbie, also we pick up ornaments that mean a lot to us along the way so nothing matches!!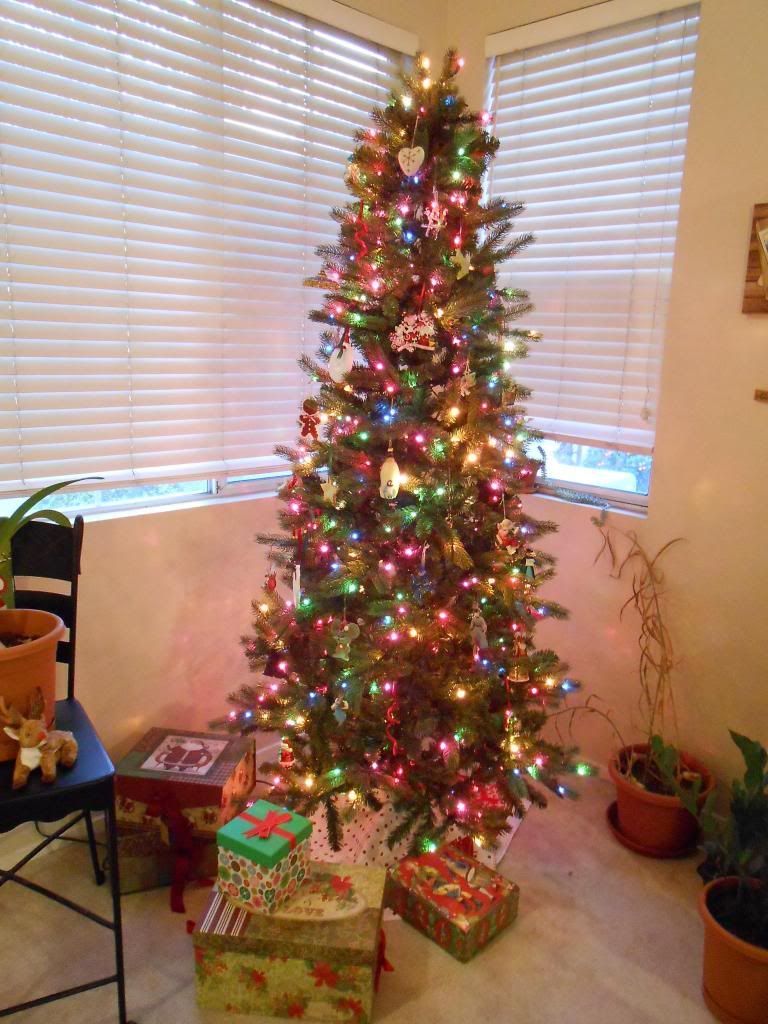 All our animals are represented on the tree too-
Hermit Crabs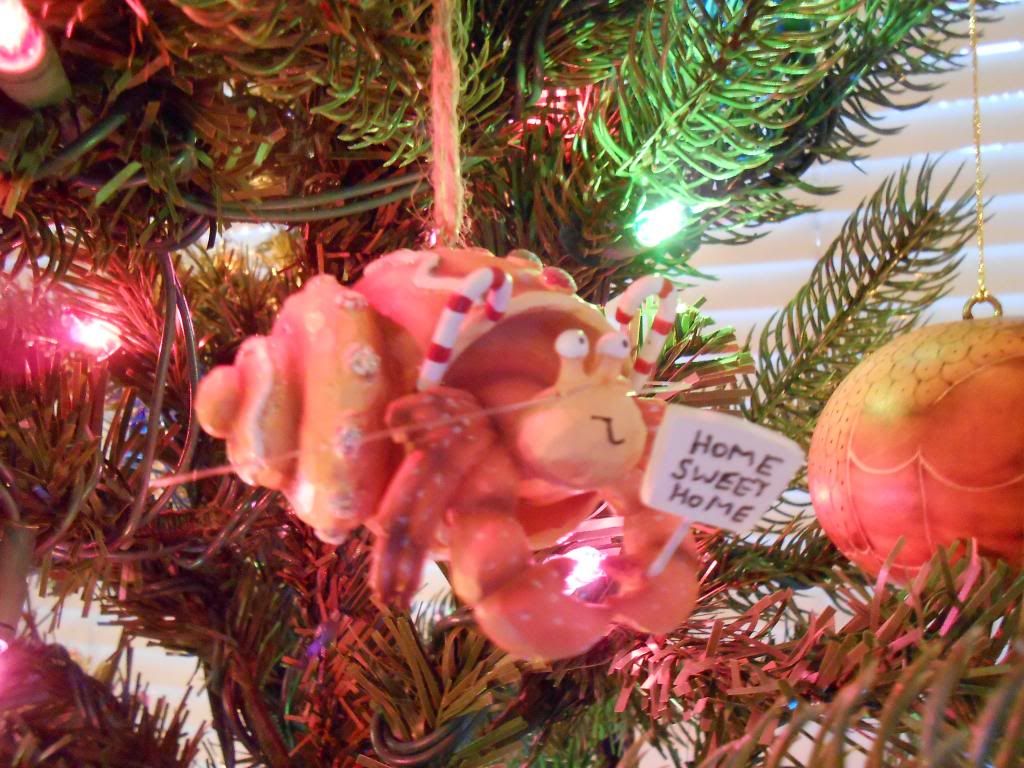 Copleys paw print-
Kerri's paw print and the rats!