---
I agree completely about those boards, and I am so sorry for your lose as well. It such a devastating experiance, even after doing everything right and having it happen it takes away all your happiness and you dont want to dwell and obsess but its almost like it happens without you even knowing your doing it.
Some of the woman on those boards do seem to almost enjoy each others misery, like they say misery loves company. Some of the woman do have great advice, but its just not healthy for me to get sucked in to it,
I did start taking temps, counting days, charting and it consumed my life, I cant fall back into that.
Thank you Rolos Momma I actually did start doing that, hips elevated and I try to stay that way for at least 20 to 30 mins.
__________________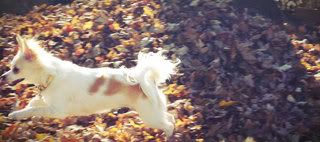 All in the town were still asleep,
When the sun came up with a shout
and a leap. In the lonely streets unseen
by man, A little Dog danced. And the day began.