Some of you may remember Ginger asking for a drawing of Daisy for her business cards and Etsy banner. Someone asked her about it and she gave her my details. So, she asked for a picture of her and her Pomeranian in a pink chair she had a photo taken in. It will be placed on her business cards for Gia who is a therapy dog and they do dog modelling and such. So, I thought I would share it with you guys.
She asked for certain specifications, like in a dress, with a bow, lots of pink and we shared pictures of what to go off. This picture is the kind of style she wanted herself to be in:
This is the sort of style I wanted to do Gia in: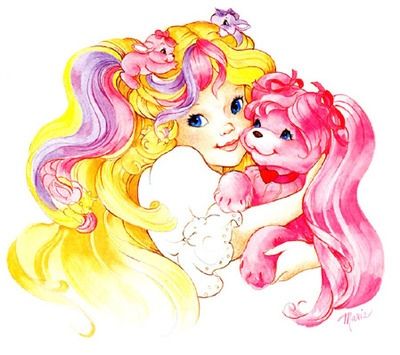 And this is the finished product, which she said she loved (thankfully!)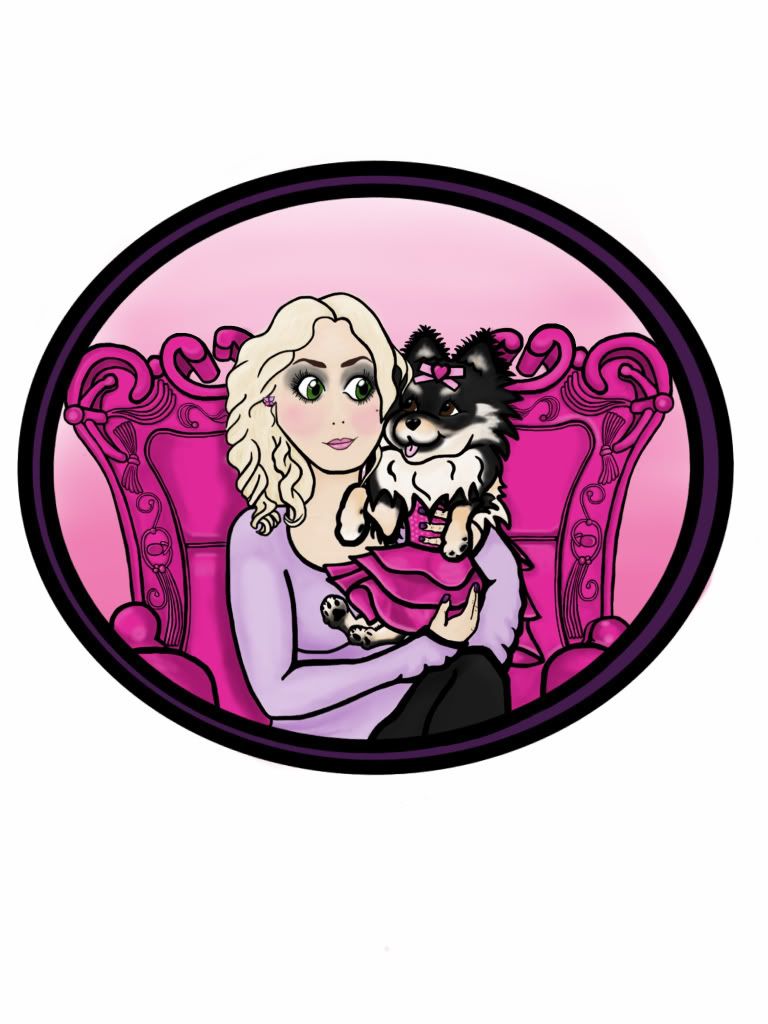 And here is the photo it's based on (now I have obtained permission from Victoria to post a picture of her
) Note that she said her hair is much lighter usually but the photographer darkened it.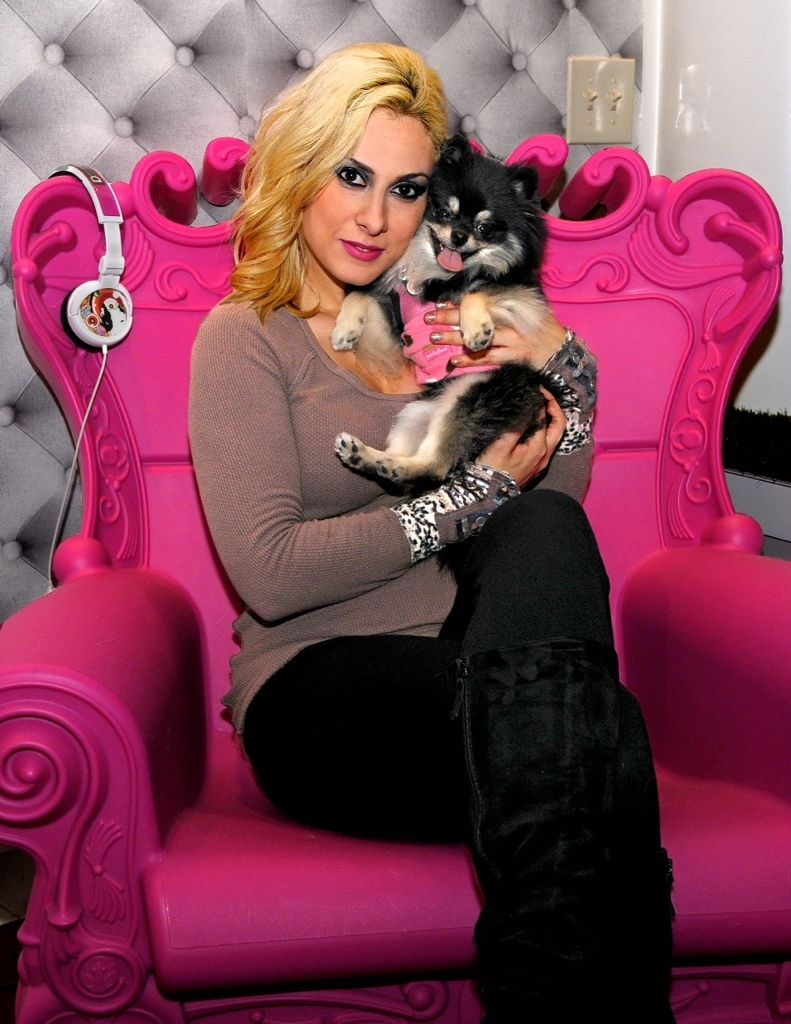 Isn't that chair amazing? On a side note, does anyone know what the pic of the girl and the dog is from? I remember having a doll like this as a child so I guess it must have been from a kids tv show. I hope you all like it and if you know of anyone who wants anything similar let me know!