Thanks for the warm welcome! Jadzia Dax, our chihuahua, is doing great. She is 12 weeks and 1.6 lbs. She is a beautiful, tiny girl with a lot of spunk! Our 9 lb shih tzu was rescued from basically an insane dog hoarder who had over-run her house with shih-tzus. Liza Minnelli is named after the singer - because she really does look like her! Kinda crazy! Jadzia is named after a Star Trek character.
We are just nutty about Jadzia and it just seems like she needs a playmate. Liza is mature and reserved. I do work during the day and there are some evenings where we are gone so I'd like her to have a companion. Plus, I would like to possibly get into showing or obedience/agility stuff with my daughter and we thought it would be fun to do together (I have a 14-year old daughter too). So on Saturday we are going to go to a small breeder's house to get another tiny girl. She is a black & white long haired girl. The breeder shows in AKC and we're thinking this one could be shown too. We'll see. I am new to all of this! All I know is that I think chihuahuas are the cutest, sassiest little things ever!
This photo shows what my "family" will look like all together: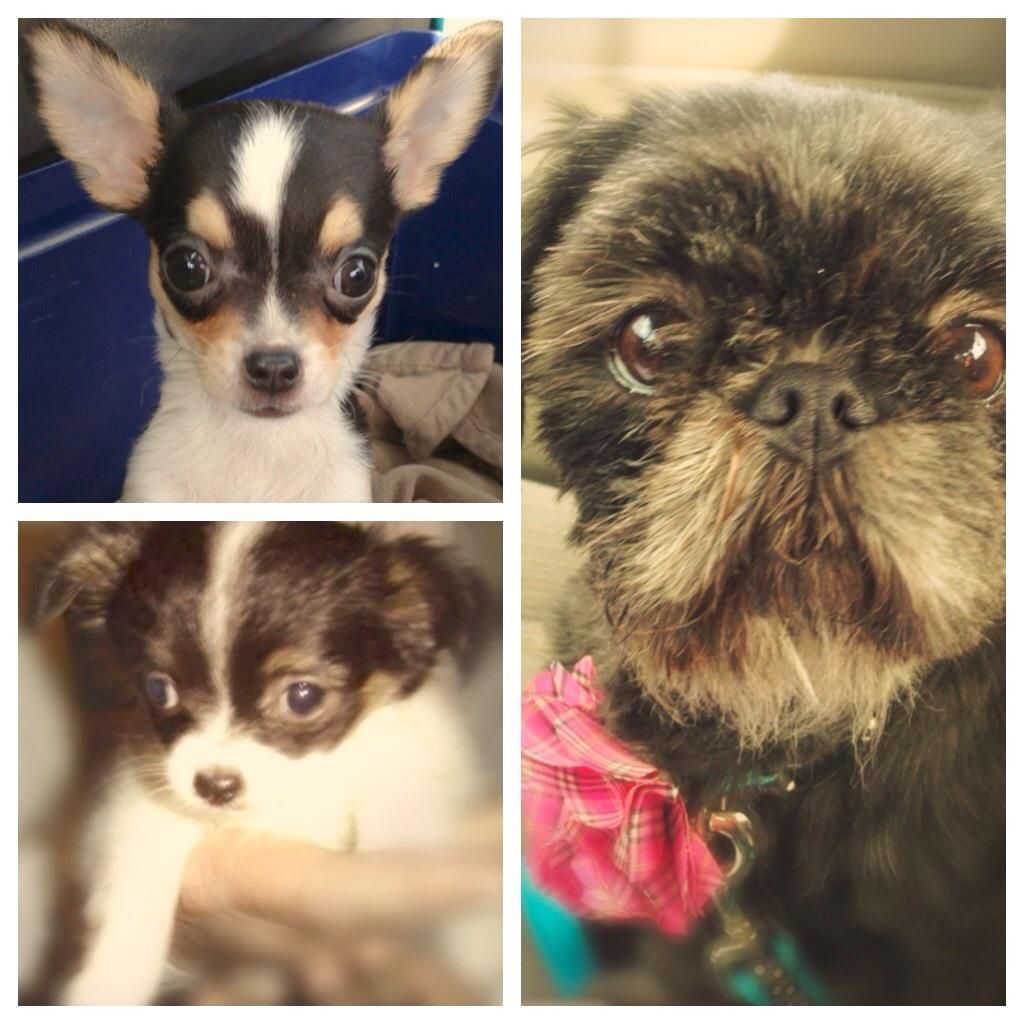 Here is Jadzia - So much personality!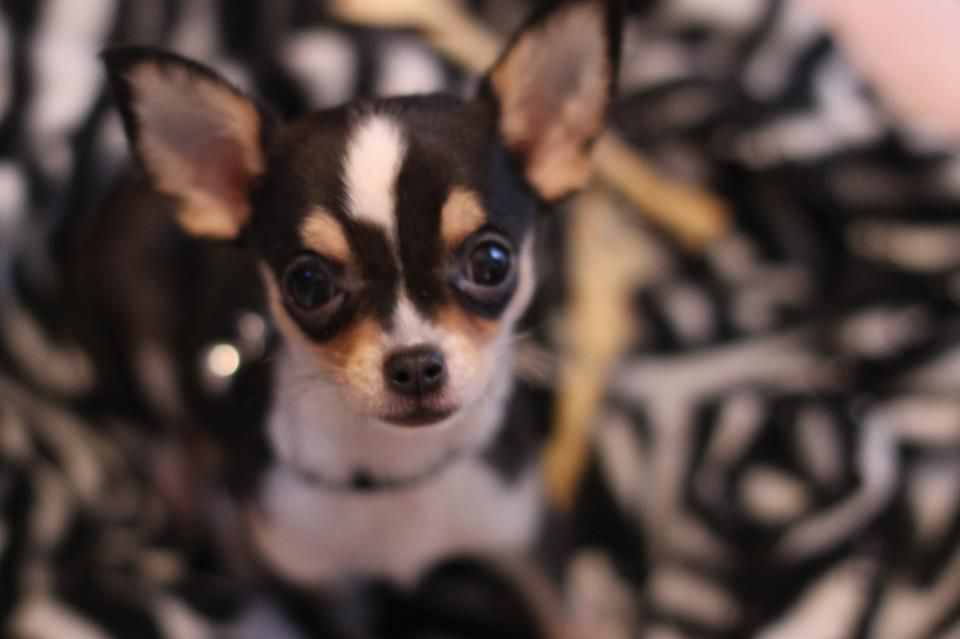 Wish us luck on Saturday! I am hoping the puppy is a good fit for us!