I've actually had this account for a while and "lurked" about but hadn't posted anything yet (I actually forgot I had the account for the longest time, silly me).
My name is Kat. I've got an awesome little girl named Ruby California (Ruby for short
).
Ruby is a rescue and it was just an off chance that I even got her but am so glad I did. It took some work and training but she's ended up being such a little love.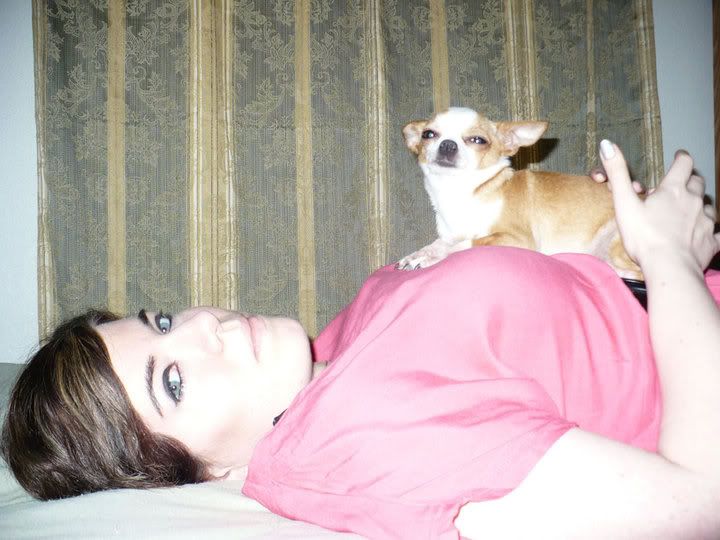 (The little lady and I)
At some point (soon I hope) I will adopt another Chi, keeping my eye out.
I'm never really good with intros so hopefully this worked to introduce you to me but mostly Ruby since she's who I'm here for.