Lincoln is sick : (
---
Poor Lincoln is sick with the itchy scratchies. I noticed he had bumps all over his body and some were scabbing, so we took him in and the poor thing is suffering because he loves the water! Apparently water gets trapped under his thick coat and then he gets bacterial infections. He's on antibiotics, medicated baths (which he looooves) and anti itch medication.

Which has gotten me thinking...I wonder when it will be time to give Bijoux her first bath..with lincoln is was when he rolled in the mud and came out a chocolate lab...
__________________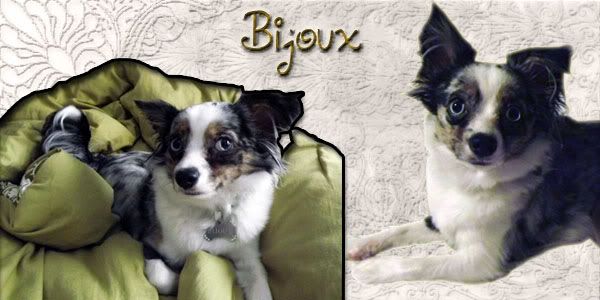 "The better I get to know men, the more I find myself loving dogs."
― Charles de Gaulle
---
Last edited by mooberry; 07-31-2011 at

08:20 PM

.