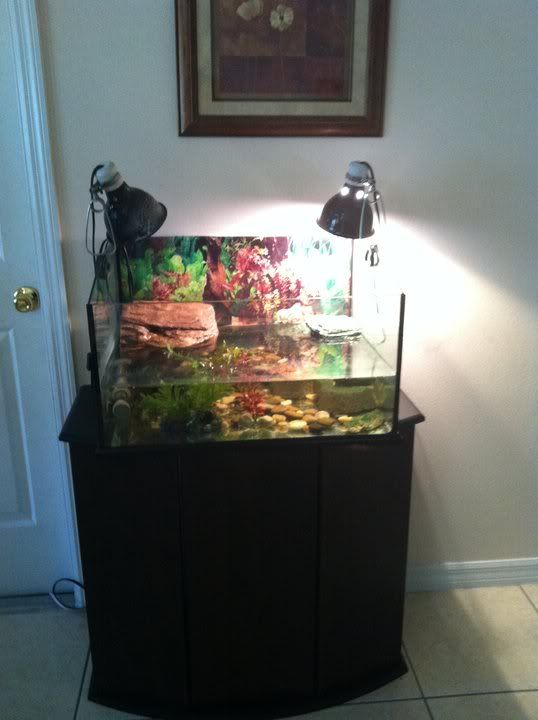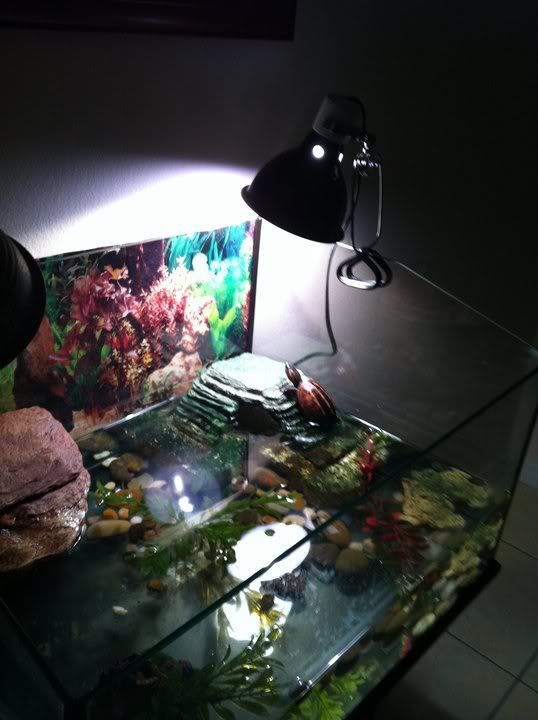 This is Fred, a yellow-bellied slider who is about 7 months old. He likes to be on top of things.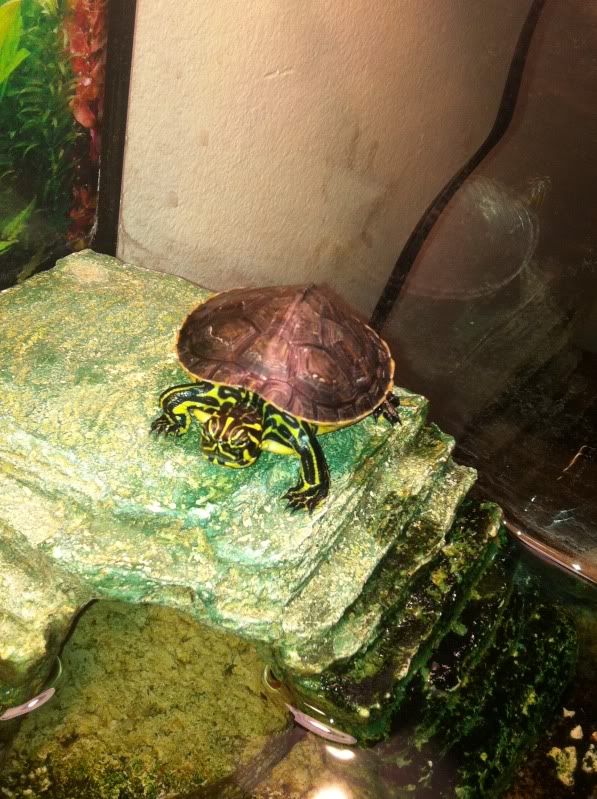 This is Tom, a striped mud turtle who is about 3 years old. He likes to be under water.
Meet Jyrki, our mini rex who is about 4.5 months. In the pictures he was about 1 month old.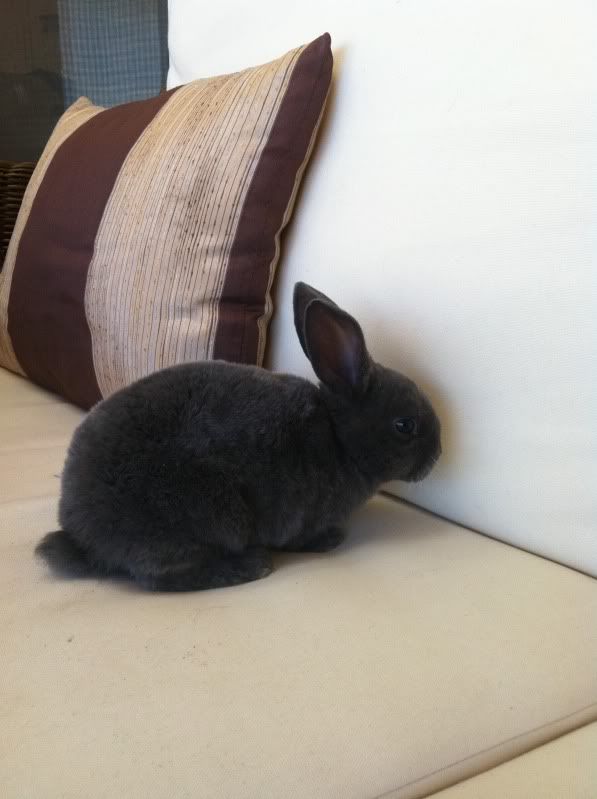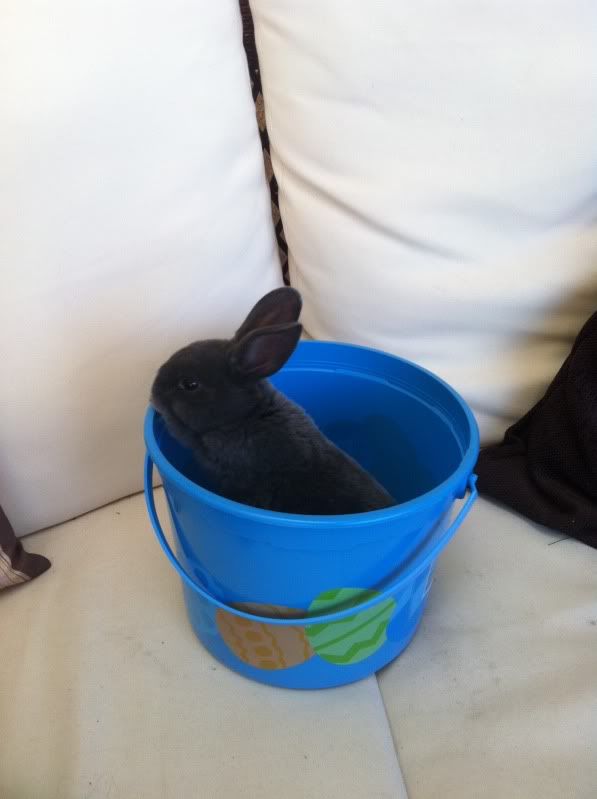 Meet Rydia, Jyrki's sister. (recent)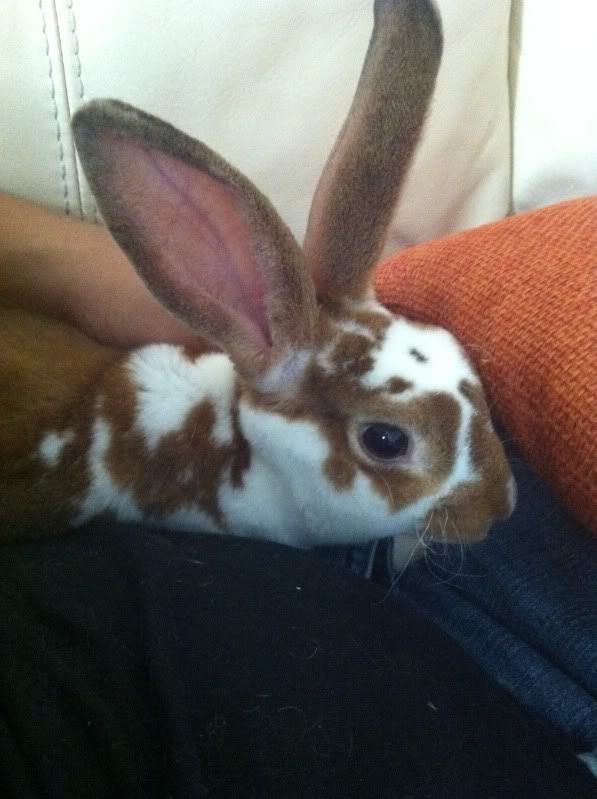 The end...