---
Yoshi was the reason I came to this group back in 2005. He was so poorly bred but had my heart from the beginning I never knew back then that he would make such a huge impact on my life. He has given me so much more than I could have ever given him. He was my rock and just to put my hands on him helped me with the stresses of the day.

I think it is a good thing that I got Gidget, Chibi so loves Yoshi and I have been trying to keep Yoshi away from them so as not to be jumped on, etc... and I believe that has helped as well as having another companion for him. I am hoping he will not mourn to hard for his brother. So far so good and I am not even sure he realizes what is going on.

Thank you all for the kind words, it helps having a supportive community like this that understands.
__________________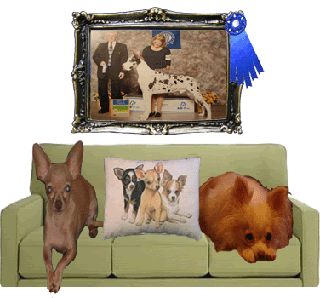 RIP Yoshi...You will be forever in my heart as you took most of it with you...
The bitterness of poor quality lingers long after the sweetness of a low price is forgotten....