| | |
| --- | --- |
| Red jelly poo? | |
09-30-2010, 01:20 AM
chi god/godess

Join Date: Jan 2009

Name: Tracy

Location: Wichita, KS for 26 years... just moved to UTAH!

Posts: 14,441

Thanks: 415

Thanked 426 Times in 299 Posts
---
Quote:
Originally Posted by
TLI
This is not poop!
It's a pic of Strawberry jam. This is exactly what the stool of HGE looks like, minus the lil brown seeds. There is no mistaking it. And it reeks of blood!
OMG T - If I saw a poop like that pic I would be knocking my vets door down and screaming bloody murder. That is TERRIBLE. Michelle - if it looked anything remotely like that, then you were right to run to the vet!
Brody has had a couple of mucousy stools and I was imagining Chibi's poop to be like his were ... some slimy mucous with a red color. Usually when he has had this it's because I messed up in his feeding. Actually, I saw the mucous poops after I gave him several big bites of brocolli. It was the worst diarrhea he'd ever had. It was just pouring out of him at one point. (Just stool, not blood). It took a good 3 days to get it completely stopped. He will never have brocolli again.
__________________
"Having heard all of this, you may choose to look the other way.....
but you can never say again that you did not know." William Wilberforce 1759-1833
09-30-2010, 01:23 AM
---
Is there any chance he could have eaten something outside? Coliits (irritated colon) can be caused by so many things, Irritable Bowel syndrome, eating grains, stress of any kind and sometimes it's idiopathic (no reason known for the cause). I had a cocker spaniel who used to get colitis and her poops were always diarrhea mucousy and sometimes bloody. I would recommend a bland diet (but I would just stick to raw bone in chicken/cornish hens) for 5 days or so to give the intestines/colon time to hear. I would not give any of the premade during this time. Also getting a probiotic would help.
Here is some information on Colitis.
Colitis in Dogs
__________________
Thank-you Sugarbaby for my awesome siggie!
09-30-2010, 01:23 AM
chi king/queen

Join Date: Jan 2009

Location: London, Ontario

Posts: 923

Thanks: 0

Thanked 0 Times in 0 Posts
---
Dear lord! If I saw THAT come out of my dog, I WOULD RUN TO THE VET! Even at 2am!!!!

*gag* I was talking about loose stool, with mucous and bright red blood.. that is another matter entirely. The stool I mention has no smell, other than normal poop smell.
__________________
Kelly - Betty, Goose & Oona (foster)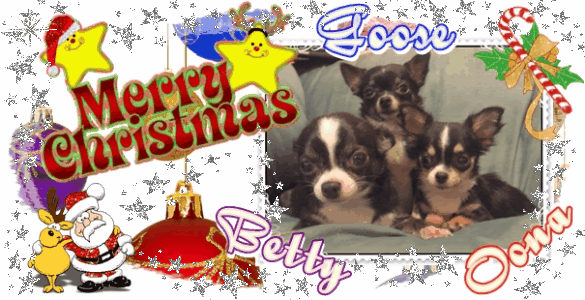 Thanks Sugarbaby!
09-30-2010, 01:27 AM
---
Quote:
Originally Posted by
woodard2009
I'll be honest!! Raw scares the ____ out of me! There's a reason all these vets don't agree with it. But I don't agree with the foods the vets want us to feed either. So to be on the safe side, I went with THK after much research! I do believe because our dogs have been domesticated, that some just can't tolerate raw, but some handle it well. Whenever you see blood coming out of a dog from anywhere, that's a sign that something's wrong (serious or not serious)! It needs to be watched carefully & the problem needs to be addressed (usually by going to the vet). I'm not one of those people that pricks my finger & runs right to the doctor, but if my instinct tells me something aint right, rather then wait & take a chance & something bad happen, I go to the vet.
I'm praying for your little guy & hope he'll be all right.
Most vets don't agree with Raw because in 8 years of their education they only get 2 hours of nutritional education and it's sponsored by Hill's Pet Nutrition that thinks it's okay for our Carnivores to eat corn in a bag with a little meat thrown in for good measure. My dad has been a Vet for 40+ years and he supports raw, he educated himself about it, and looked at the pros/cons etc. He makes sure people know how to balance it out right and store/keep the meat properly and proper handling techniques, but the majority of Vets are against raw because the big food companies tell them to be, (Royal Canin, Hill's, Iams), they don't make money on the raw food we buy so why support it or tell Vet's it's okay to feed? JMO. I do agree that Raw is not for everyone nor for every dog, but I know it's made a world of difference in mine, Zoey is SO much healthier/happier on raw, and my hyper nutjob of a Golden Retriever has mellowed out significantly.
__________________
Thank-you Sugarbaby for my awesome siggie!
09-30-2010, 01:45 AM
Join Date: Sep 2008

Name: Teresa, T for short.

Posts: 16,071

Thanks: 2,491

Thanked 800 Times in 740 Posts
---
That is the stool that I call "Red jelly like Poo's." All 4 of mine had that! Then it went to straight red blood pouring from their behind. I couldnít even walk Lexie from the examine room to the lobby. It was literally pouring! She had it the worst. And the smell is unforgettable! So while it may sound like I'm overreacting, if you ever go through it, and someone says, "my dog has red jelly like poo's," with not much other description, then you can imagine my panic. This almost killed my 4 pups! They have since had bloody/mucusy stools, but like I said, I know the difference, and do not run to my vet for most things. But if it warrants it, then I'm going. I also was concerned that her Vet sounded so vague. My Vet goes into so much detail, I guess Iím just used to that. Of course if you met me in person, you would know why he does.
It has to make sense to me, or Iím not leaving.
Anyway, with all of that said. I think RAW is an excellent diet if your pup does well on it. The best there is, in fact. But if not, then I donít find any food choice worth my pup being ill. Detox, or not.
I also wanted to say, because I adore you Tracy, that I admire and respect all your advice and opinions. You are a very smart lady, with a heart of Gold. I hold the info. you post very highly. So please do not feel like I was being argumentative, or tacky. Because the very last thing I would want is to upset you.
Anyway, I do hope that Chibi is feeling much better soon, and back to himself.
__________________
"If you aren't part of the solution, you're part of the problem."
09-30-2010, 01:53 AM
chi god/godess

Join Date: Jan 2009

Name: Tracy

Location: Wichita, KS for 26 years... just moved to UTAH!

Posts: 14,441

Thanks: 415

Thanked 426 Times in 299 Posts
---
T - I understand EXACTLY what you are saying and I had no idea that was what you were picturing when you thought of red jelly like poops. Your vision of it and mine were completely different. Like Muzby said - if I saw that coming out of my dog - I would be knocking the vets door down at 2am. That is absolutely horrific. I'm sooooooo sorry that you had to go through that.
I would be terrified. Thank God that they pulled through that. What a nightmare you went through.
Oh, and you didn't have to say the stuff you did about me misinterpreting your post as being tacky or argumentative. I would never have thought that. I hold you in the highest regard. Differing viewpoints and opinions is what makes this place special. If we all thought the same way or had the same experiences it would be worthless and boring. I have always thought that you went the extra mile with your pups. No harm, no foul.
Michelle - I hope that Chibi is on the mend very soon. If he were mine, I'd do the 4 B's .... bland, boneless, beige and boring for awhile until things were back on track. Just plain old chicken. Maybe some slippery elm bark powder to quiet down his GI tract. Some low sodium warmed chicken broth to keep him hydrated. Without bone, his stools will be soft, but they shouldn't have any blood in them at all.
Keep us posted.
__________________
"Having heard all of this, you may choose to look the other way.....
but you can never say again that you did not know." William Wilberforce 1759-1833
09-30-2010, 02:23 AM
Administrator

chi god/godess
---
I was told about the slippery elm bark powder by someone on another board but am completely oblivious to what that is and how I could get it on such short notice in a rural town?

Chibi's poo did not look like that, it was much darker and the red could have been even a brown color. So I am not as worried now but at the same time I am still a bit concerned. I am boiling rice right this second and I believe I may go on the rice and broth and meds until his next poo. I will then decide what to do next and am throwing the premades out. If I continue with RAW then I will be doing chicken.
__________________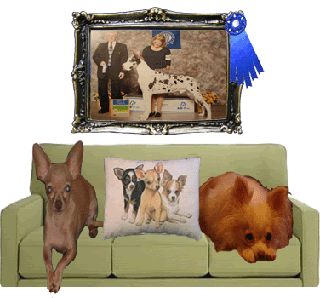 RIP Yoshi...You will be forever in my heart as you took most of it with you...
The bitterness of poor quality lingers long after the sweetness of a low price is forgotten....
09-30-2010, 02:28 AM
chi king/queen

Join Date: Jan 2009

Location: London, Ontario

Posts: 923

Thanks: 0

Thanked 0 Times in 0 Posts
---
SEB can be found at any health food store for people, as well as online (amazon, ebay etc).

You can get it in capsules (easiest way) and mix it with their food/ontop of their food.

I would really urge you not to do rice. Rice may actually harm his GIT more than help, the only thing it will do is firm the stool because it's filler and he won't process it.

The broth is good, and use small amounts of the premade if you have to. It's preferrable to the rice (which is not bioavailable and his tummy will have to work that much harder to process it). The last thing you want is to stress his tummy worse.

Small amounts of food, lots of broth. You can even cooked chicken breast for a few days if you feel more comfortable with that then the raw right now. Just make sure the sodium content in the broth/chicken is LOW LOW LOW or it will also be hard on his tumtum.
__________________
Kelly - Betty, Goose & Oona (foster)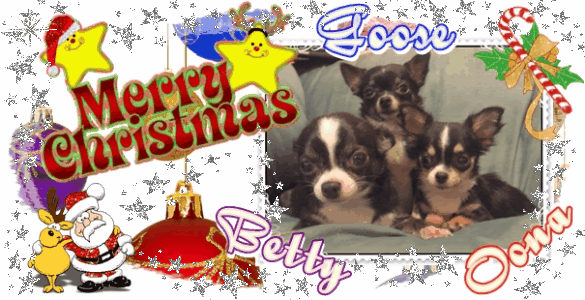 Thanks Sugarbaby!
Posting Rules

You may not post new threads

You may not post replies

You may not post attachments

You may not edit your posts

---

HTML code is Off

---
All times are GMT. The time now is
01:35 AM
.