Alrighty, I have been struggling to keep funds for my little one's spay surgery -- something always comes up where we need to spend it
. She is now in her 2nd heat, and it is time to get serious about this -
All clothes will be MTO - I will need your pup's measurements... and your patience. I will keep this thread running as I finish "prototypes" to offer:
First up: Jeans!! $15 per pair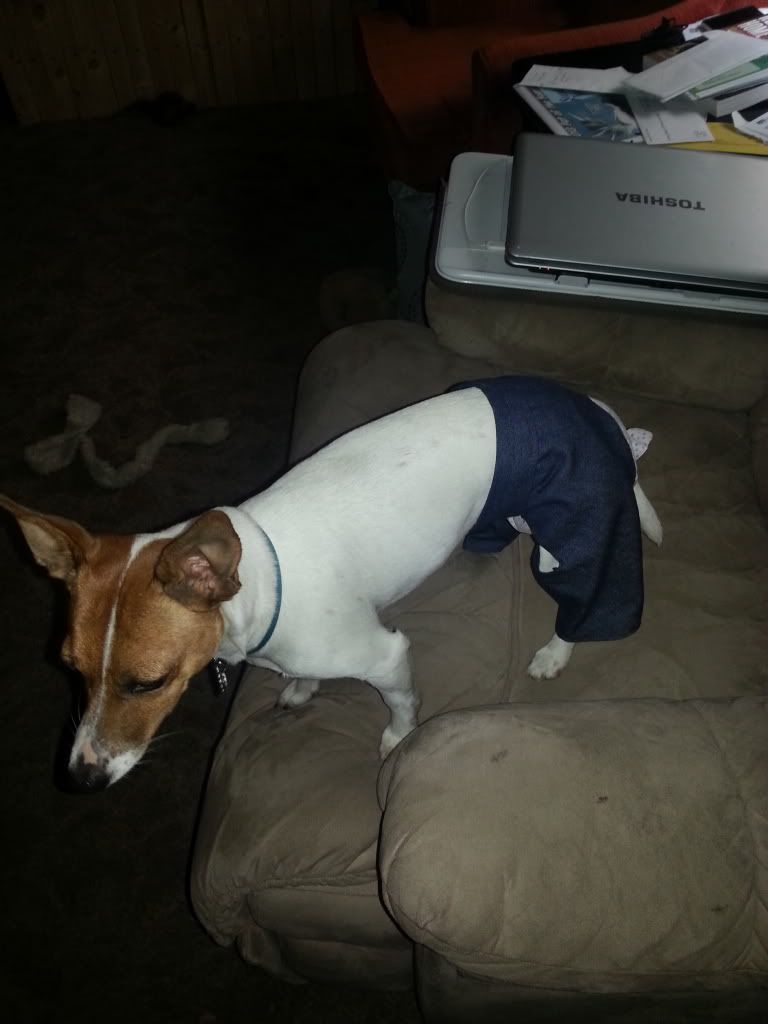 Please forgive the fluffy-butt -- silly diapers!
These are a light denim (great for the warmer season, and ease of movement) with a high waist cut, GREAT FOR GIRLS OR BOYS! Open tail end allows for potty time without having to be removed. Velcro closure. Stella runs all around full speed - even wrestles in these and they stay on no problem (totally amazes me)!
I have a few other things in the works as well! Stay tuned!