My little Meemers is getting so big, I decided to clean out her wardrobe just a bit so I have some great deals available!
These are all size xxs and are by ruff ruff couture except the hello kitty hoodie which is made by little lilly. I am asking $9 each for them.
I also have a size 1 buddy belt in pink with crystals in excellent condition. I paid $45 plus tax and am asking $30 plus shipping.
The greenbelts collar is already sold.
Please message me w any questions and thanks for looking!!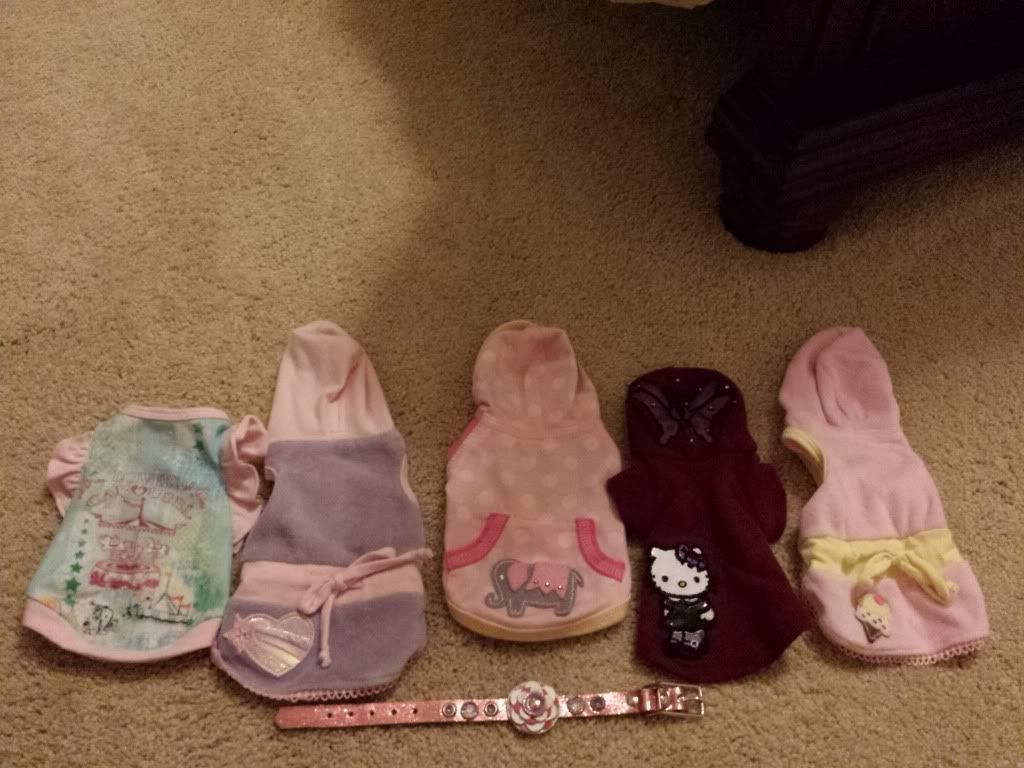 Sent from
Petguide.com Free App