COACH POPPY FLORAL SCARF PRINT LARGE TOTE
NEW WITH TAGS ATTACHED
Our hand-painted floral print adds a graphic punch of color to this*pretty and refined tote. Slender, hand-worked leather straps and a signature leather bow give it an elegant finish, while interior pockets add practicality to its spacious interior.
Color:*BRASS/DESERT SKY/NEUTRAL
Floral scarf print fabric with leather trim
Inside zip, cell phone and multifunction pockets
Outside zip pocket
Zip-top closure, fabric lining
Handles with 8 1/2" drop
15 1/2" (L) x 12 1/4" (H) x 5 1/2"(W)
Style no: 25125
100% AUTHENTIC GUARANTEED, OR YOUR MONEY BACK!
This is not an outlet store Coach bag. It was purchased from a high end department store. Dust bag included.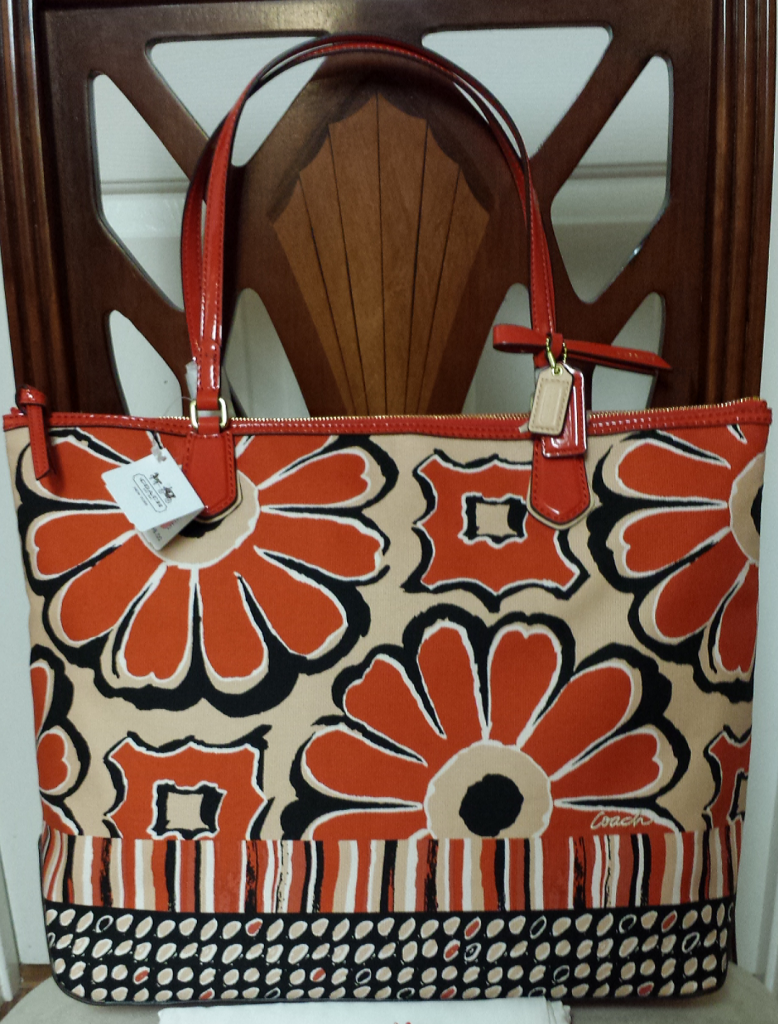 Retail: $198, plus tax.
My price: $105, shipping included.
I ask that you pay through PayPal with your bank account to avoid fees. If you want to use a credit card, paypal fees paid by buyer.