Hello Friends- Last fall/winter was the first time I purchased clothes for Lady. In the past year she has slimmed down a lot. I am left with some clothes that are barely worn but no longer fit her. Lady and I are having a garage sale. Please let me know if you are interested in any of these items. I will take paypal and ship for 3.00 first class mail anywhere in the US only. I have given the name of each item and a retail value and what I am selling the item for. You can find additional pictures on the web if you search for the name of the item. All items are like new and from a smoke and flea free home! All sales are final, please measure carefully. Measurements are from the manufacture website for each item. Happy shopping. If interested please reply here or PM me.
SOLD Wooflink Cutieful Vest- I love this item and plan on getting another for Lady in one size smaller. It is super cute with snap button closure and a lovely satin lining. The Wooflink logo embroidery at the neck is super cute.
Size 3- 15 inch chest and 10.5 inch length
Retail- $52.00
Price- 25.00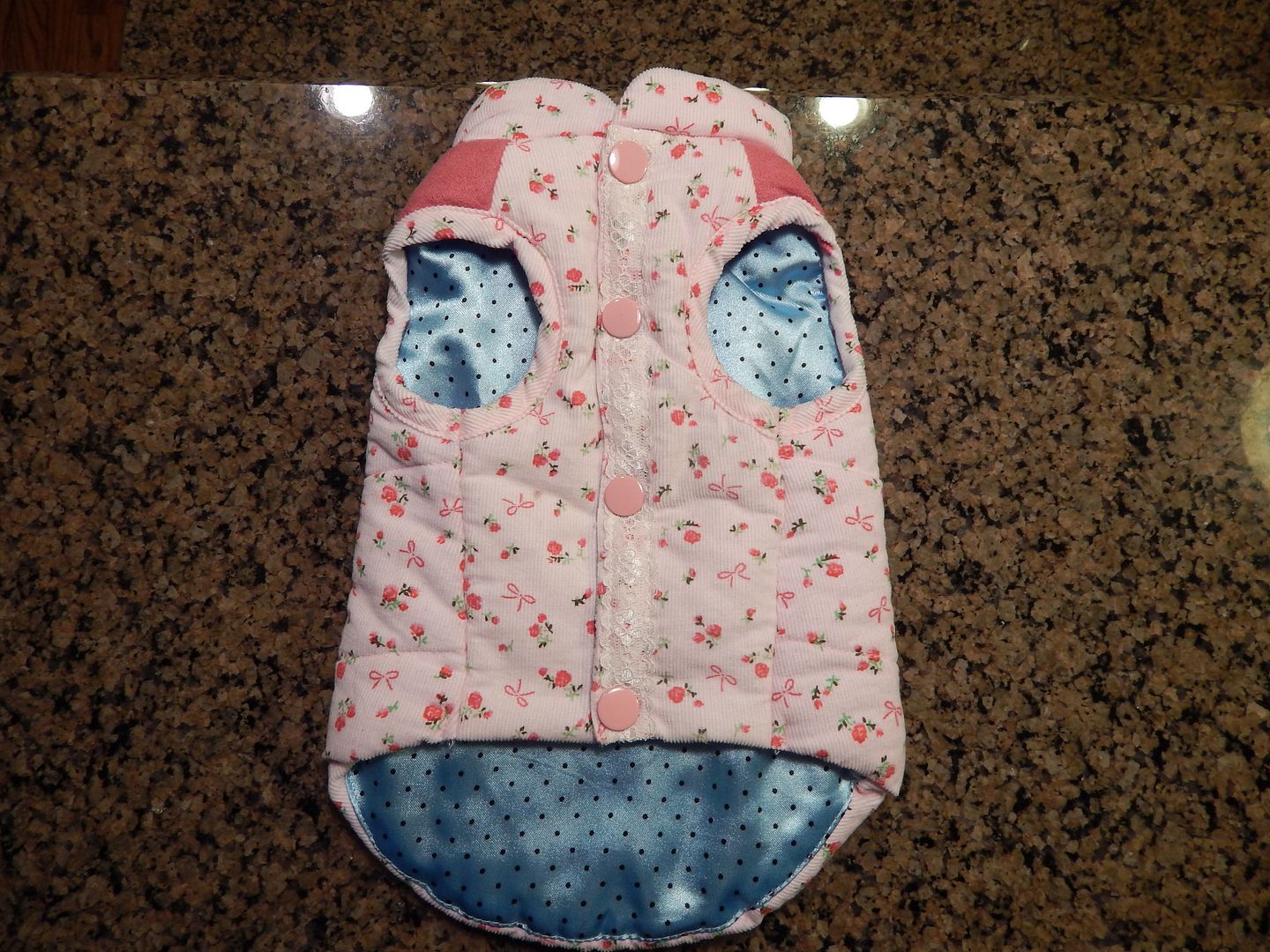 Pinkaholic Festive hoodie- Another super cute and festive item in warm fleece with pretty embroidery and a Pom Pom on the hoodie. Love the pretty pink color of this!
Size- Medium, neck 11 inches, girth 14 inches and length 9 inches
Retail- $48.00
Price- $23.00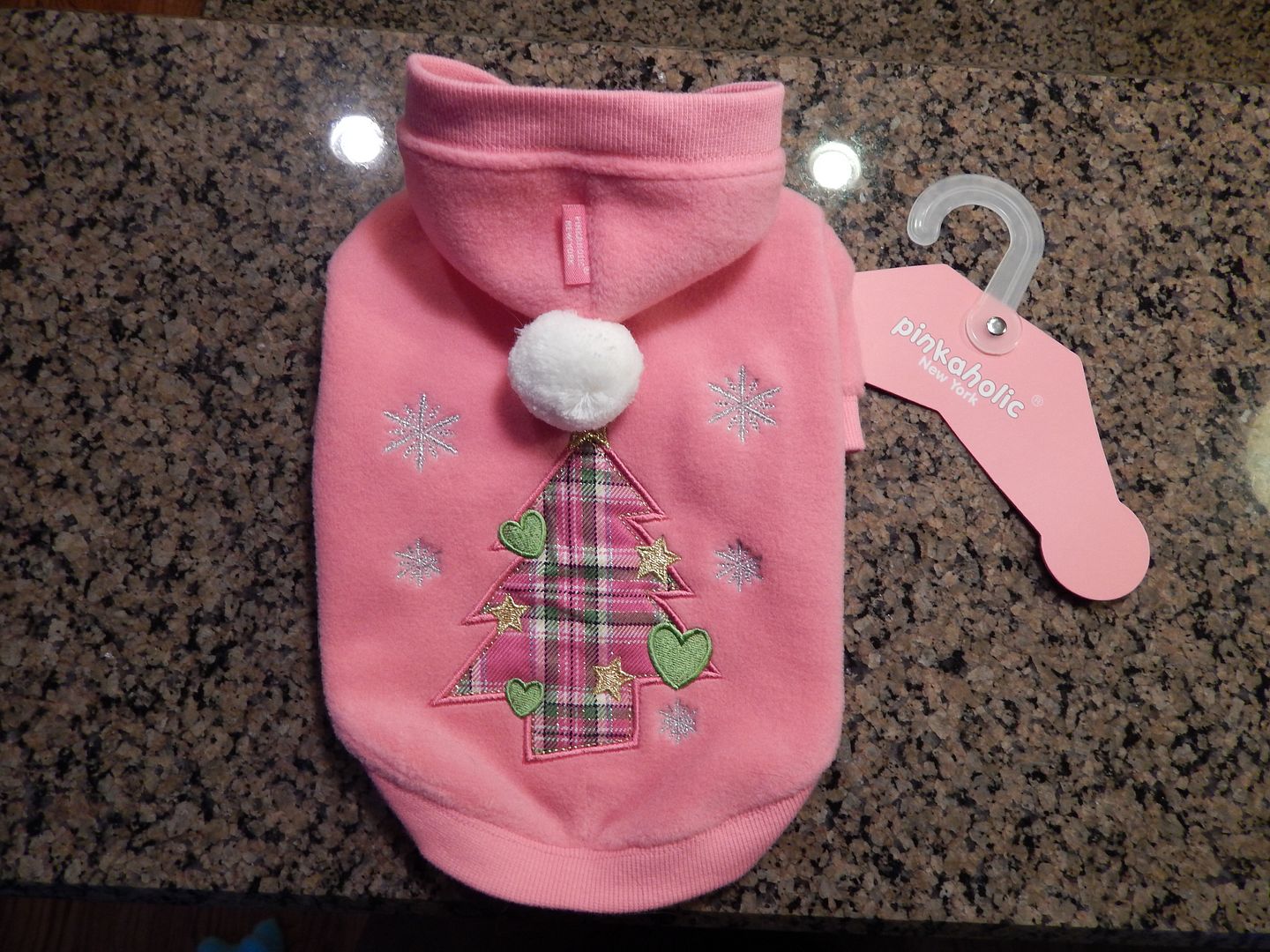 SOLD Hip Doggie Fair Isle Hoodie- Super cute with an outer sweater layer and a warm blue inner layer.
Size- Small, neck 10 inches, girth 12-14 inches, length 10 inches
Retail- $40.00
Sell- $20.00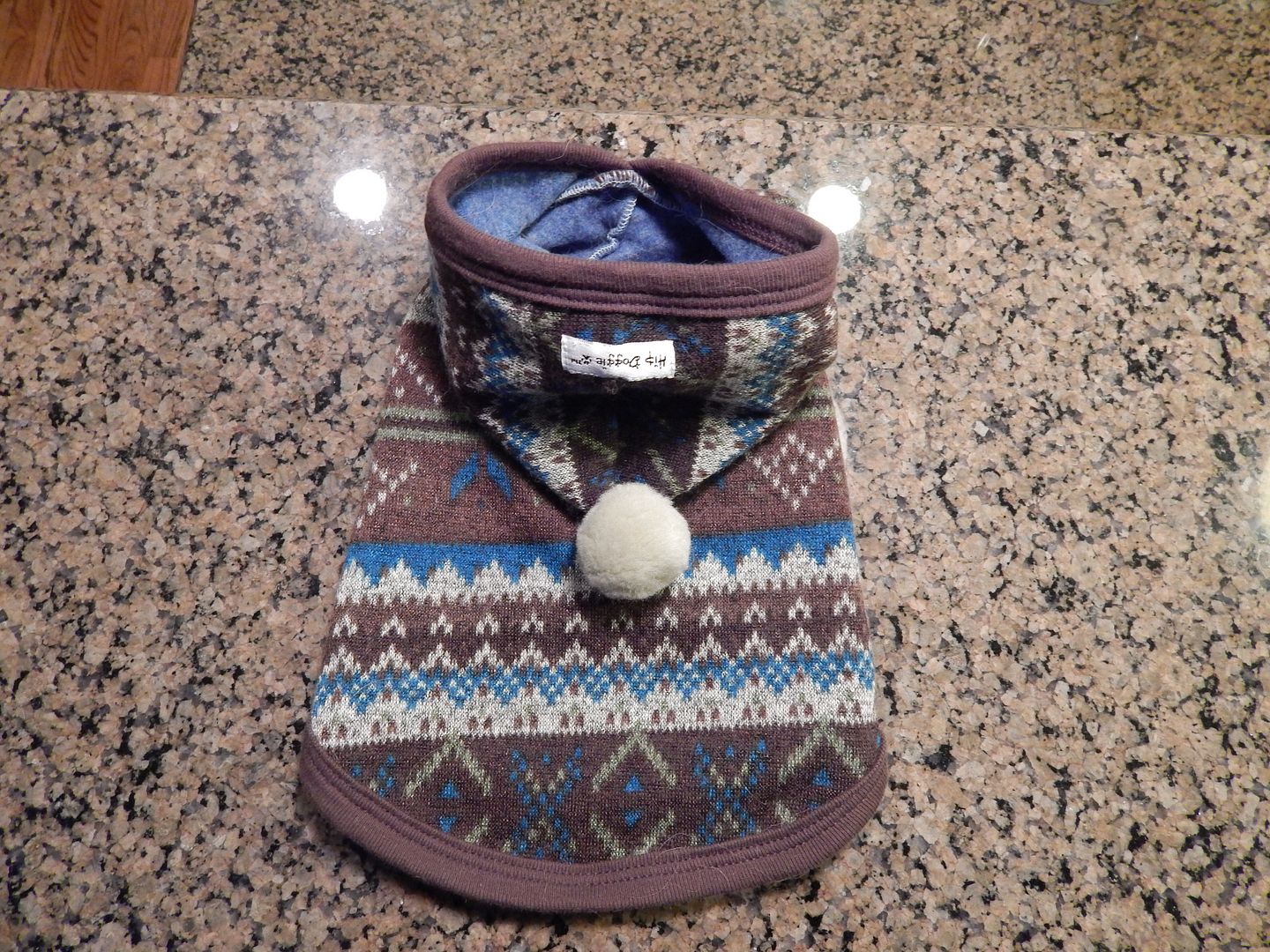 SOLD Dogo- 100% cashmere Prep School Sweater. Lovely thick sweater with cute scarf.
Size- Small, neck 9-11 inches, girth 12-14, length 12 1/2-14 inches
Retail- $32.00
Sell- $17.00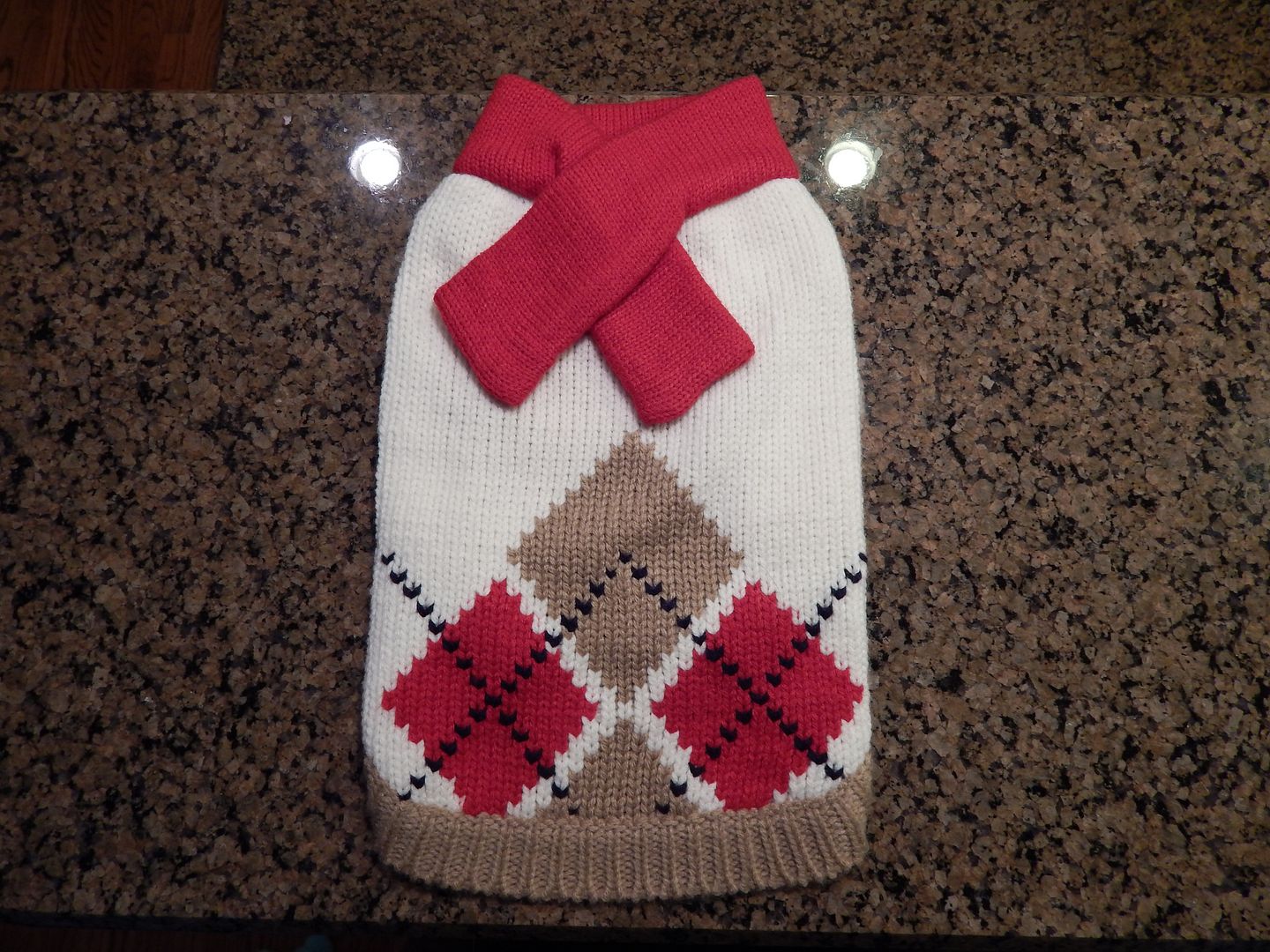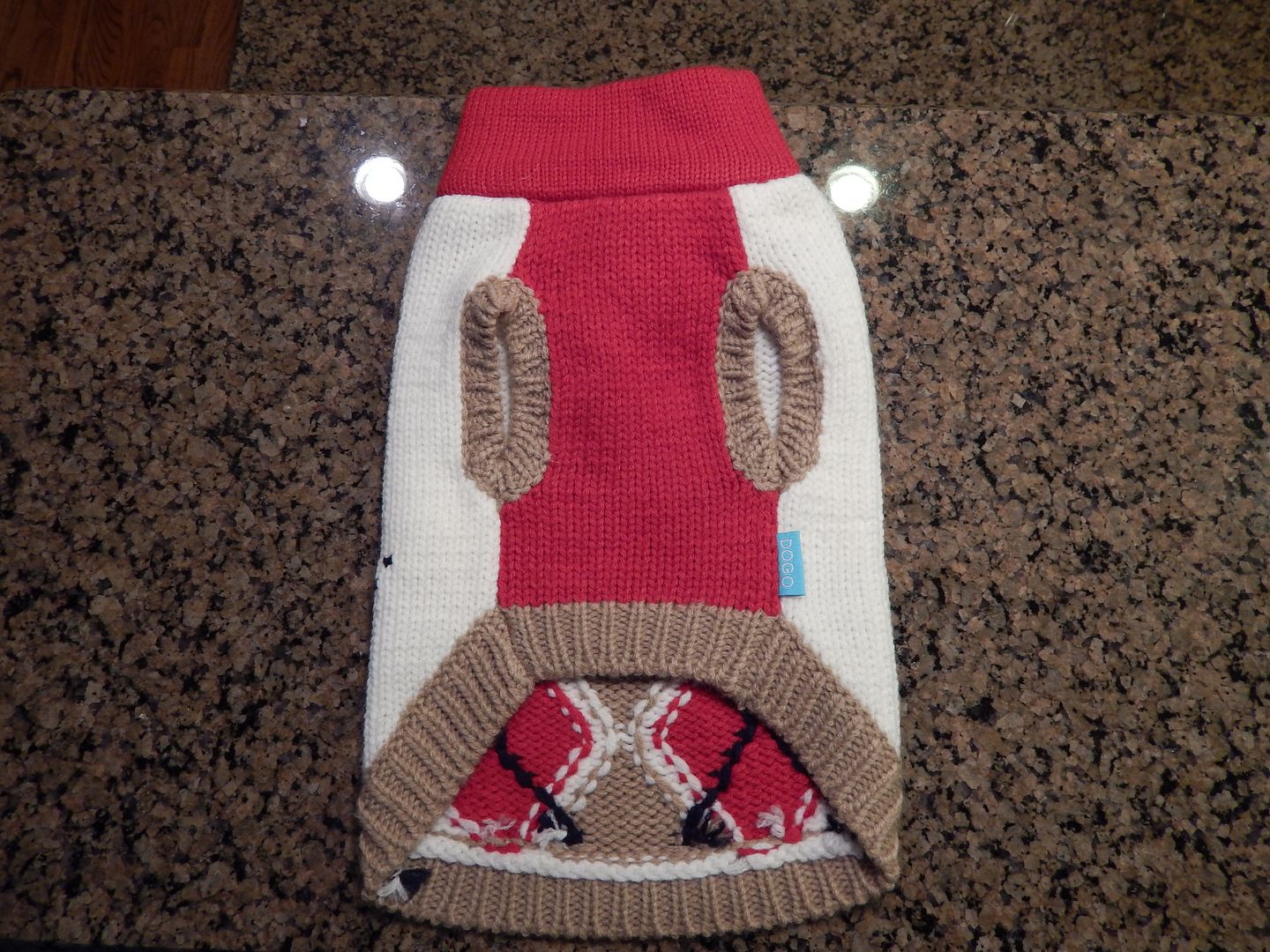 Doggie Design- Black and Pink Plaid Wool and Sherpa fleece harness coat (Velcro closure and step in style). This is a super warm coat with a very soft fleece lining.
Size Small- Length 10.5, girth 10-12 inches, neck 7-9 inches
Retail- $52.00
Sell- $25.00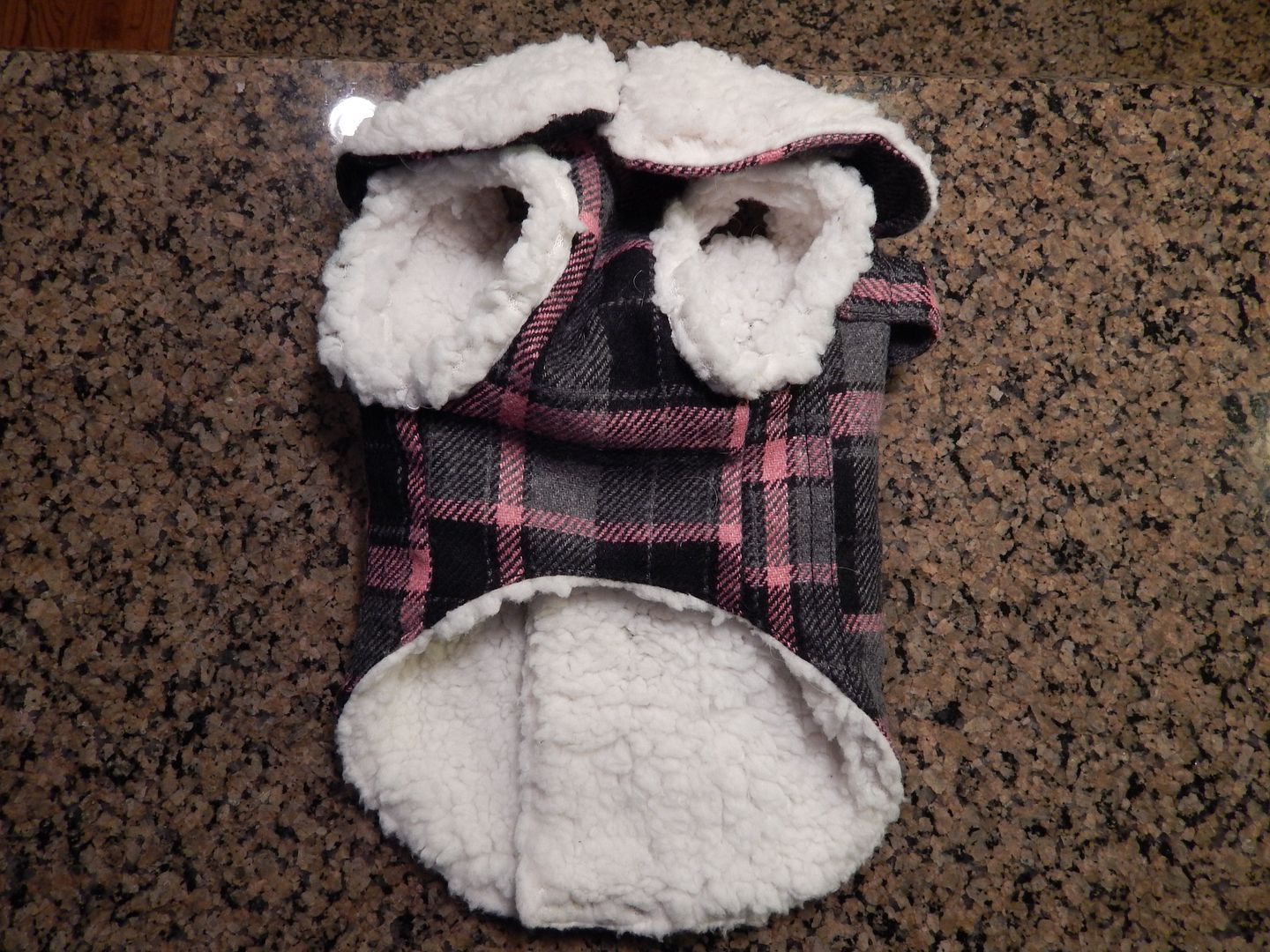 Puppia Spice Sweater- This is a very pretty red, perfect for Christmas. The sweater is a wool, spandex and nylon blend that won't lose its shape.
Size- Small, length 7.75 inches, girth 13 inches and neck 9 inches
Retail- $50
Sell- $20.00