I have been making these for my friends for a little while and I have finally been convinced to sell them! I may open an etsy shop too, but I wanted to offer them to the people on here first to see how you like them! I got the idea because there are a lot of cool outdoor themed stuff for bigger dogs but less for the chis or even Copley (my 20 lb dog). I do make stuff for bigger dogs too, but mostly I want to specialize in small/medium stuff. The collars are all made with either paracord 550 or paracord 300. They are very strong as paracord is rated for 400lbs (the 550) or 300lbs (the 300). (Of course these are estimates not meant to be used as any sort of life safety equipment and the weights are just estimates.)
These are all custom made (I will need your chis measurements) so I can make any changes to the hardware that you would like. They are NOT adjustable, but I will give you detailed instructions on how to measure and I have not had a failure yet! Just for chi people I will guarantee the fit, so if you are not happy with it send the collar back and I will re-size it for you.
Shipping will be $2 to the USA and Canada no matter how much you buy. International shipping PM me for an estimate. Right now I am only taking paypal.
Small Dog Collars $8 (up to 12 inches)-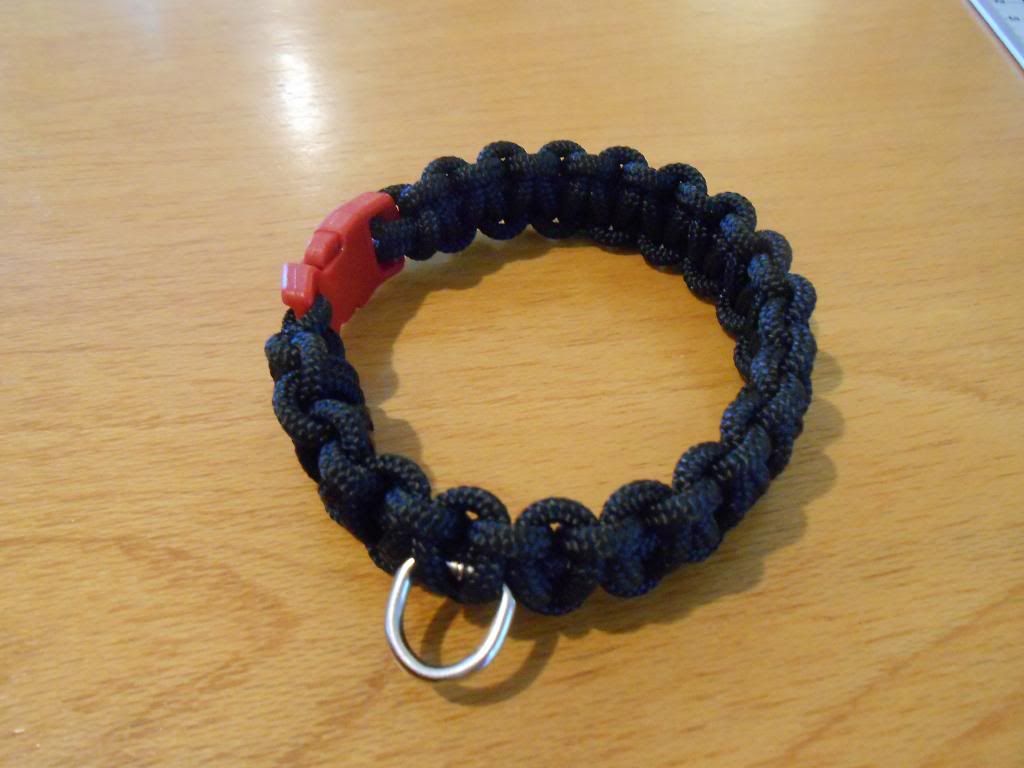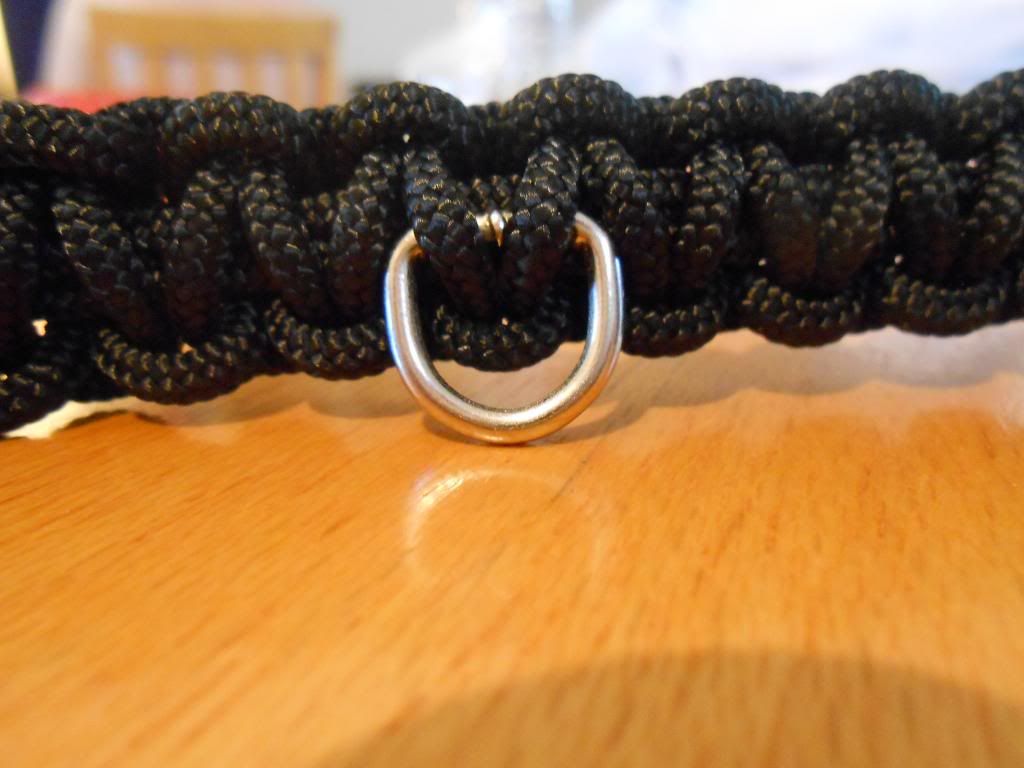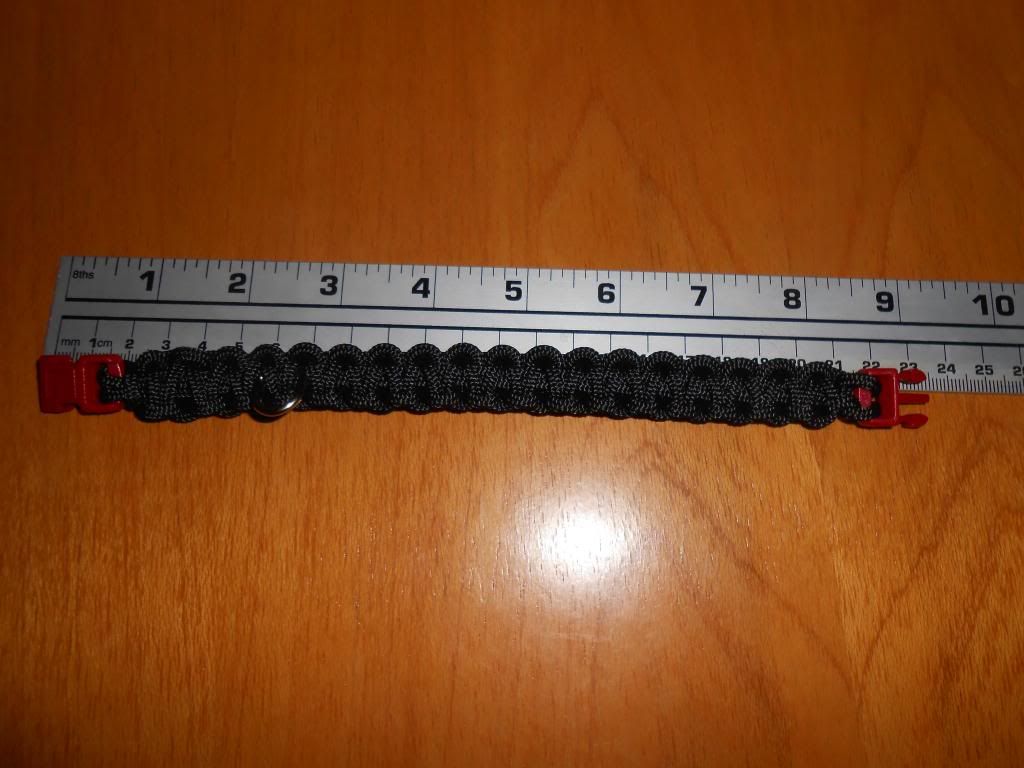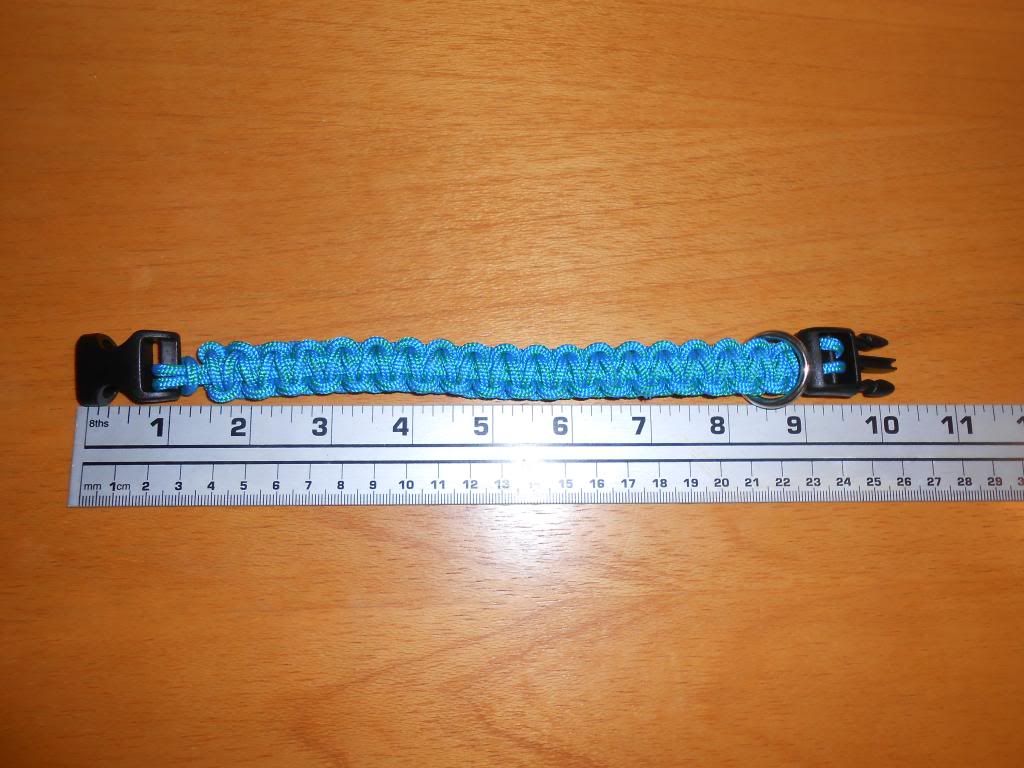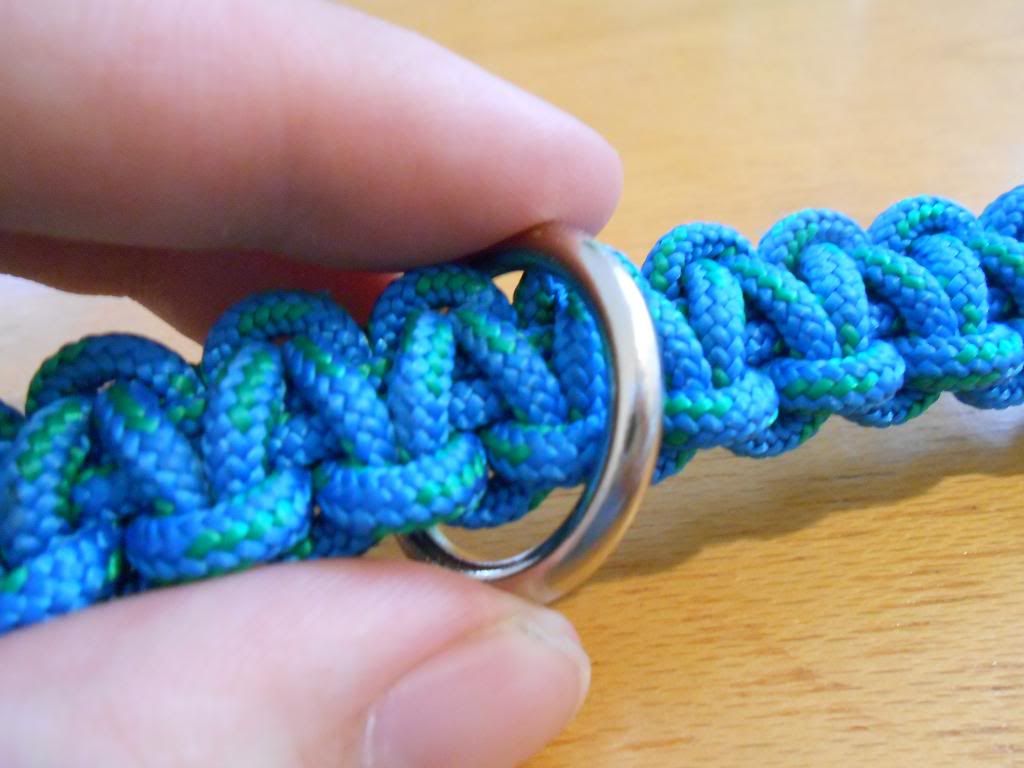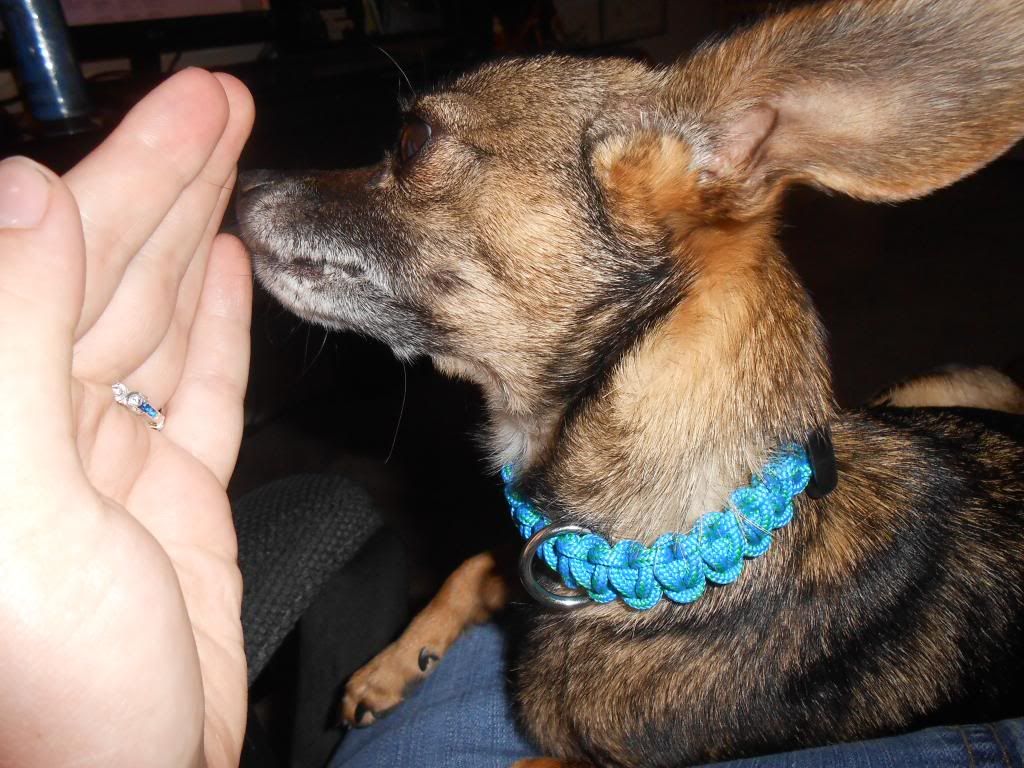 I can do a fixed D ring as on the black collar(good for ID only collars but you could attach a leash if you wanted to). Or a sliding O ring as is on the blue. See post below for buckle and chord color options.
Bigger Dog Stuff-
Emergency whistle "survival" collar (for dogs 15-30 lbs) $12-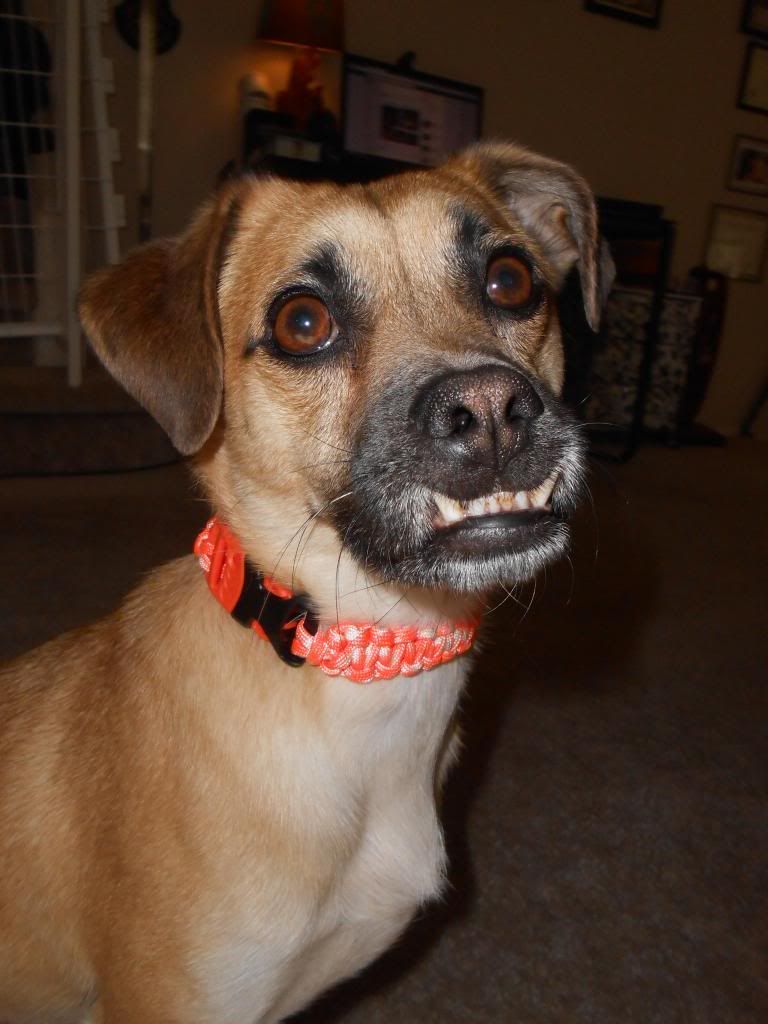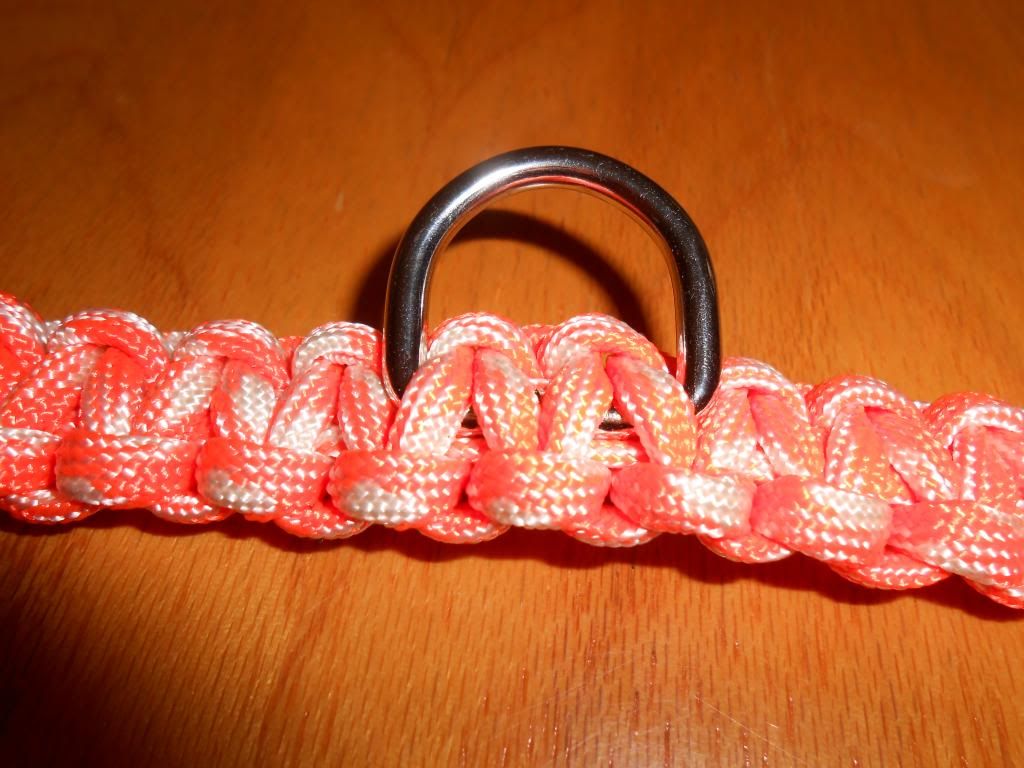 The buckle on this collar is also an emergency whistle! I always carry one when we are hiking. I could make this for bigger dogs too but it would be only for ID, no leashes. I don't trust the buckle for bigger dogs pulling and the width is pretty narrow.
Martingale (for medium+ dogs with little heads that back out of regular collars) - $10 up to 16 inches. $12+ for bigger.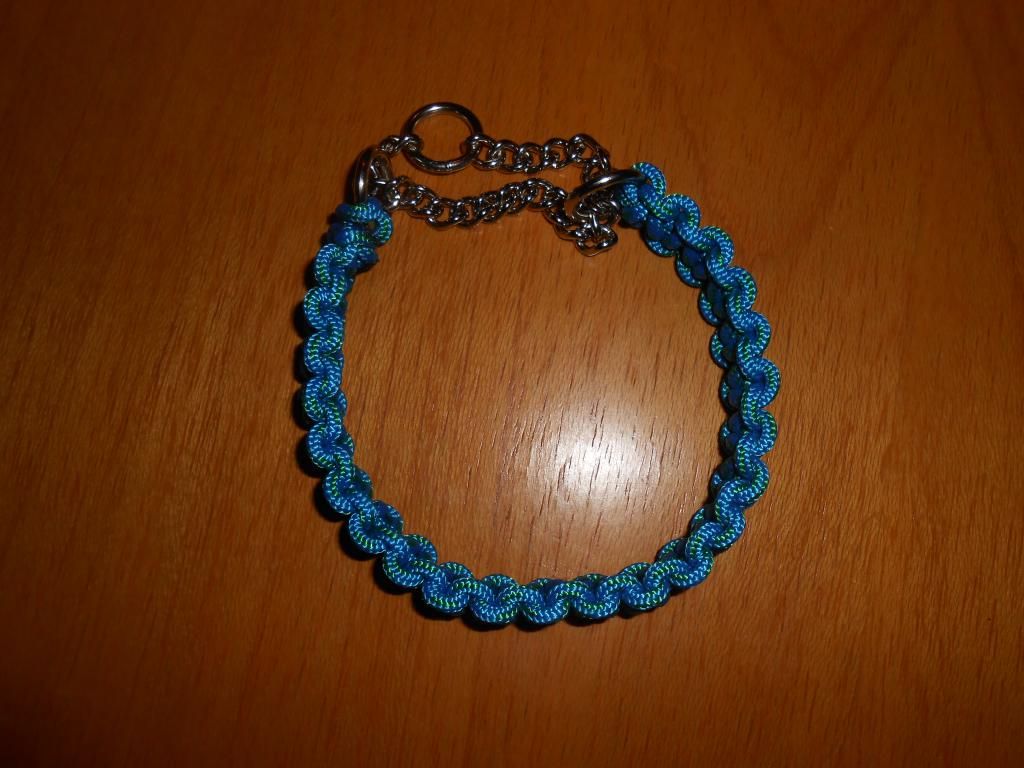 I also can make flat buckle collars for any size dog starting at $12 or bracelets for people starting at $8.