I've been making a few things for the pups and have also put a few on ebay.
Wondered if anyone would be interested?? I can make them in XXS, XS, S and M. I can also make things made to measure and in lots of different colours and pattens.
The little strappy harnesses are £6 plus postage
The Jacket type are £6-£8 plus postage.
I love making them, heres a few pics.
Billys is in pink because the size S is to big for Pixie!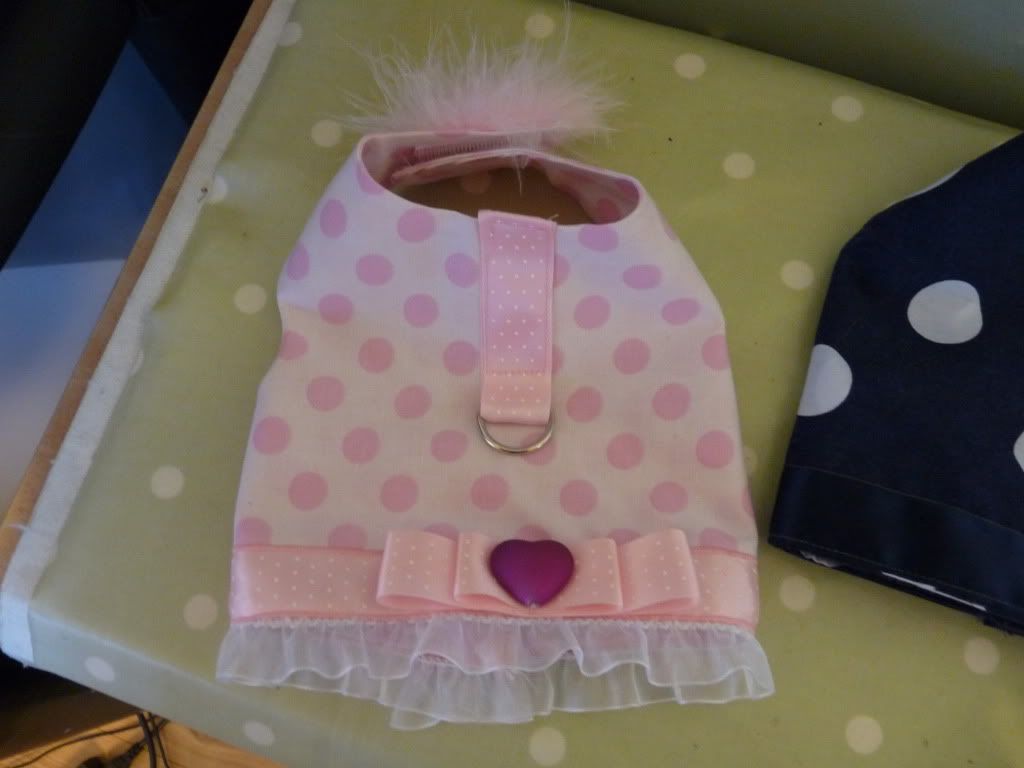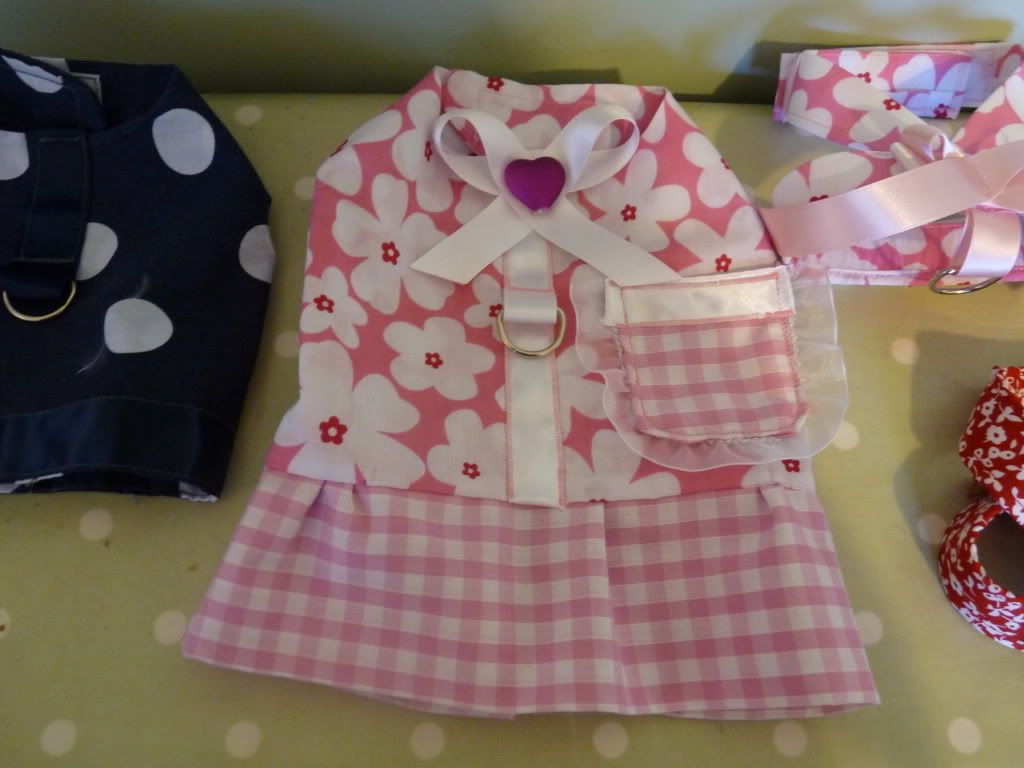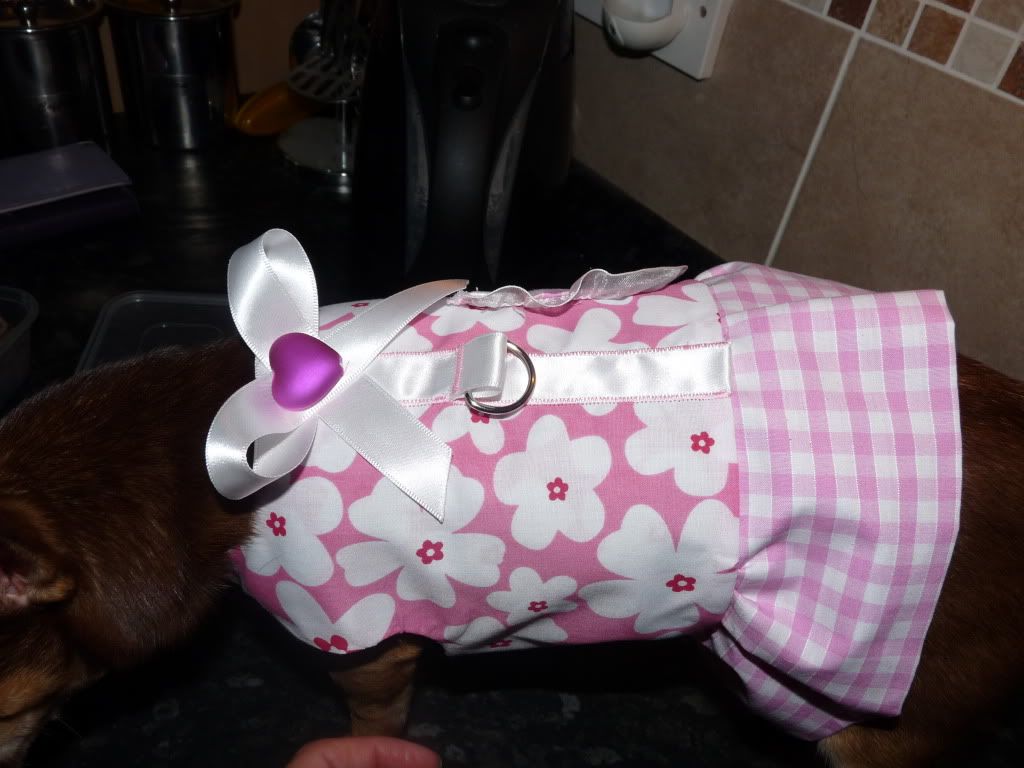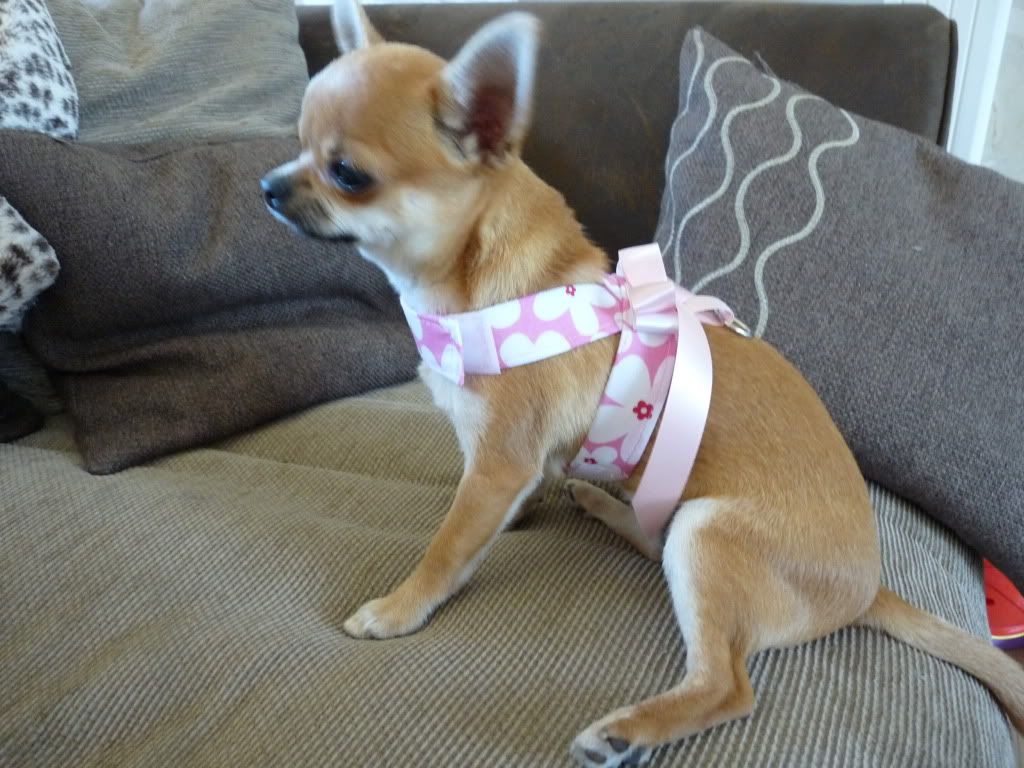 Thanks for looking!!