black harness - size xs - $5.00
pink harness (gently used) size xs - $3.00
Light green flowered vest harness - size S - $7.00
i puppyone blue checkered harness - size XS -$10.00
i puppyone blue polka dot harness & leash set - size S - $15.00
Puppia pink plaid vest harness (gently used) size S - $10.00 SOLD
Puppia blue plaid vest harness (gently used) size S - $10.00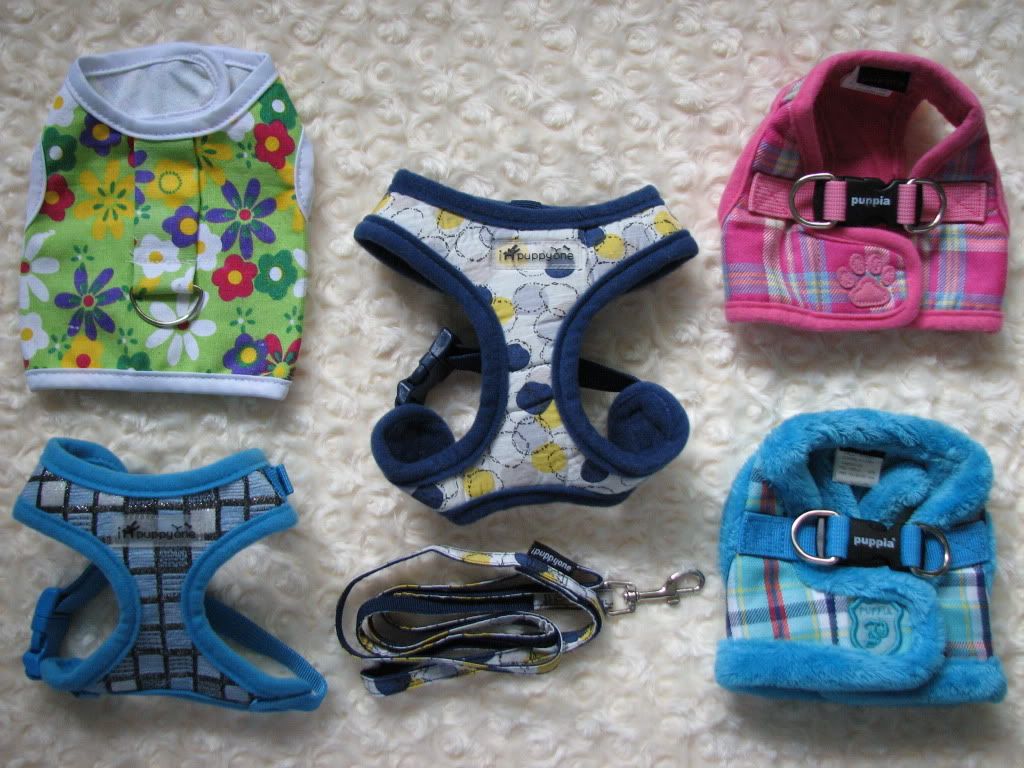 Turquoise & brown leash - $3.00
Blue, yellow & black leash - $5.00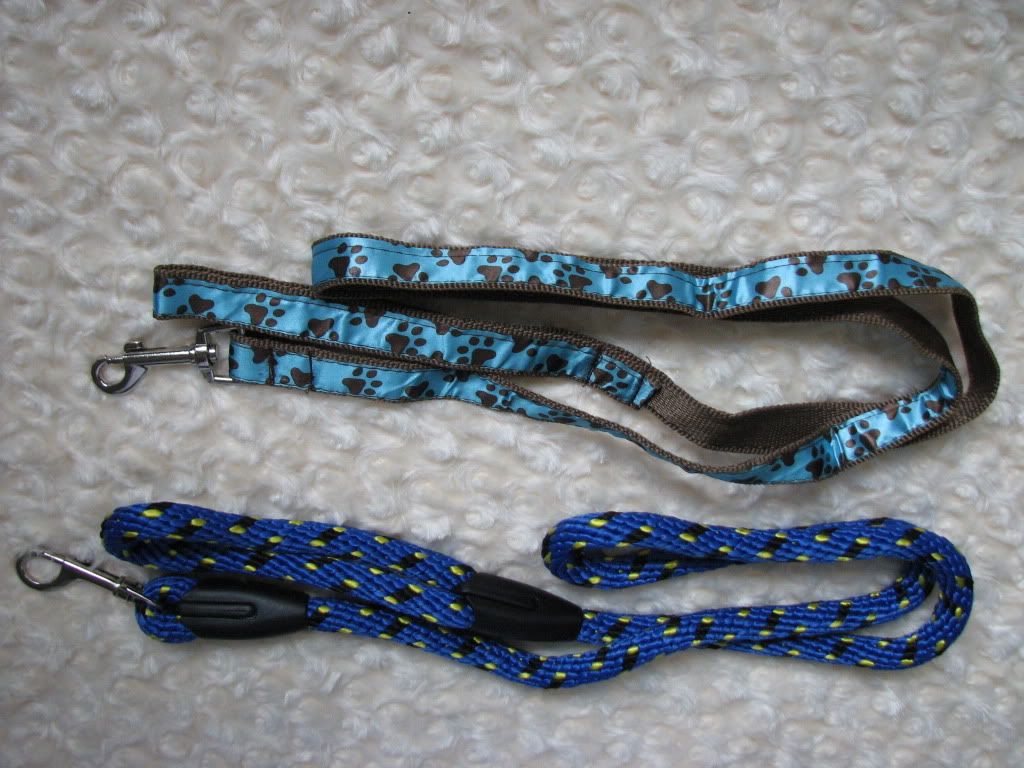 All are brand new unless marked used.
Shipping is extra and are different minimal prices depending on what is bought. I have a scale to weigh & calculate exact prices.
I have a Paypal for payment.
Please let me know what you want and I will PM exact cost and information.