I have loads of brand new pet stuff for sale - Its mostly clothes, but there are some collars etc too.
I'm happy to post to anywhere in the world - I keep the shipping costs as low as possible but obviously UK will be cheaper than anywhere else in the world! Postage depends on weight and where its going to but I will keep it as low as possible of course! ALL items are brand new.
Magnetic collar - promotes healing and health using magnet therapy. For small breeds, maximum collar size 11.5inches, minimum collar size 9inches. Comes with a gold coloured bell attached but this is removable.
£5 each - I have a few of these
(Backing card a little creased from storage) Official small size "Me To You" dog collar - £5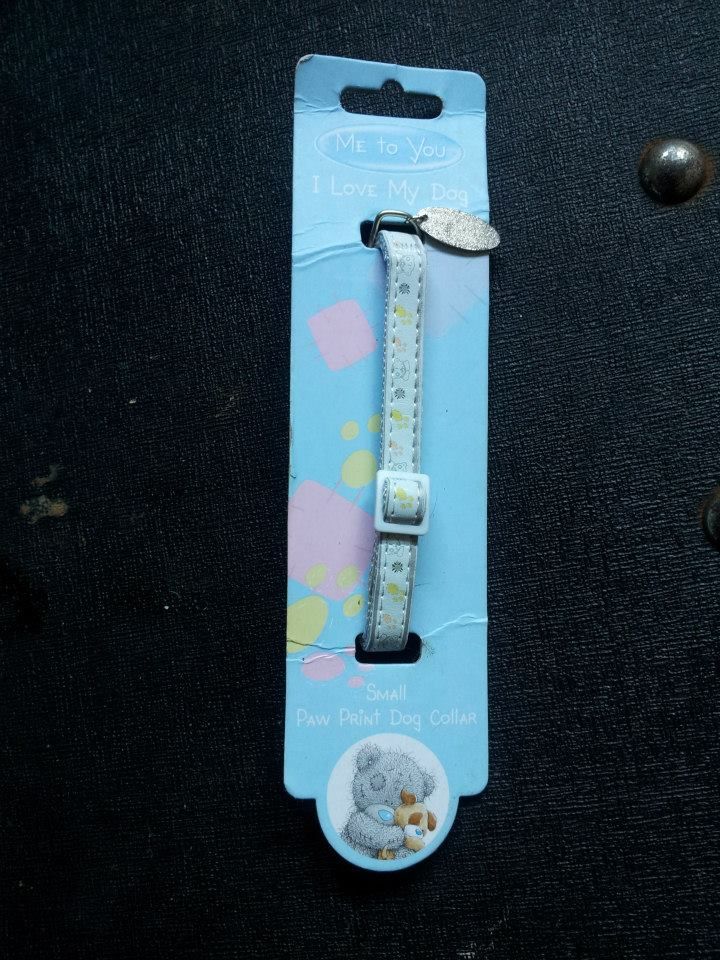 XS dog/puppy collars. Suitable for small breed puppies or small dogs (chihuahuas, yorkies etc) - £3 each.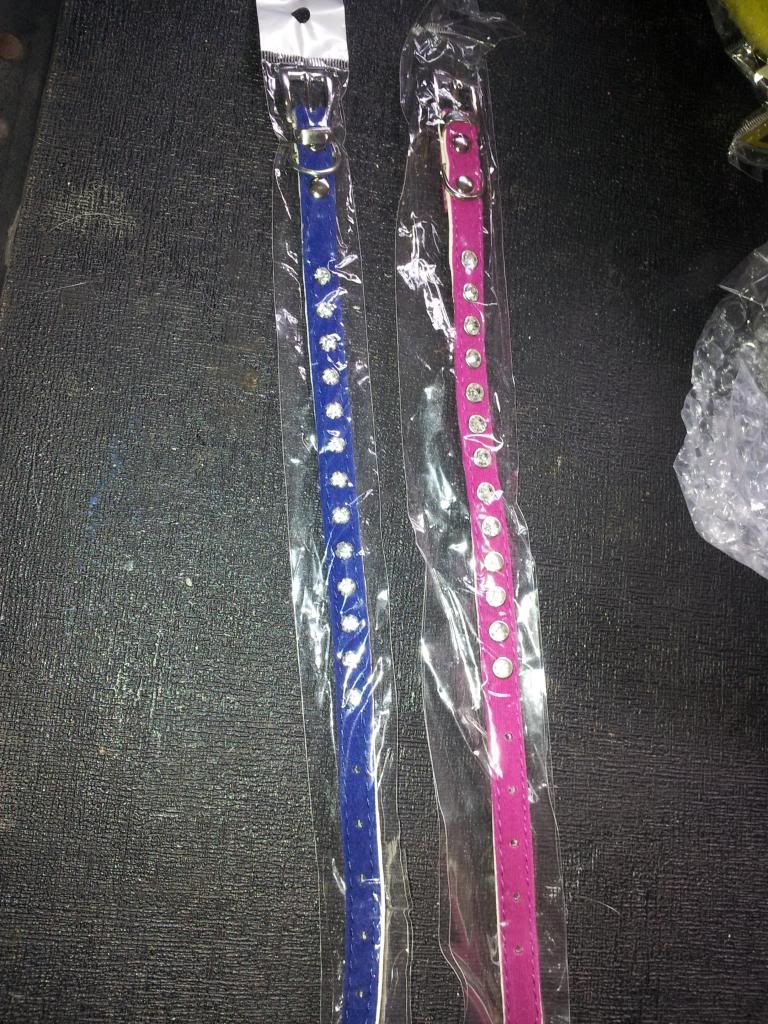 Lovely thick lined dog coat - very warm. 25cm collar to tail. £10
"nail caps" - prevents small breed dogs and cats from scratching furniture and people! Comes in either blue or pink, with the adhesive and instructions. £2.50 per set (2 pink and 2 blue available)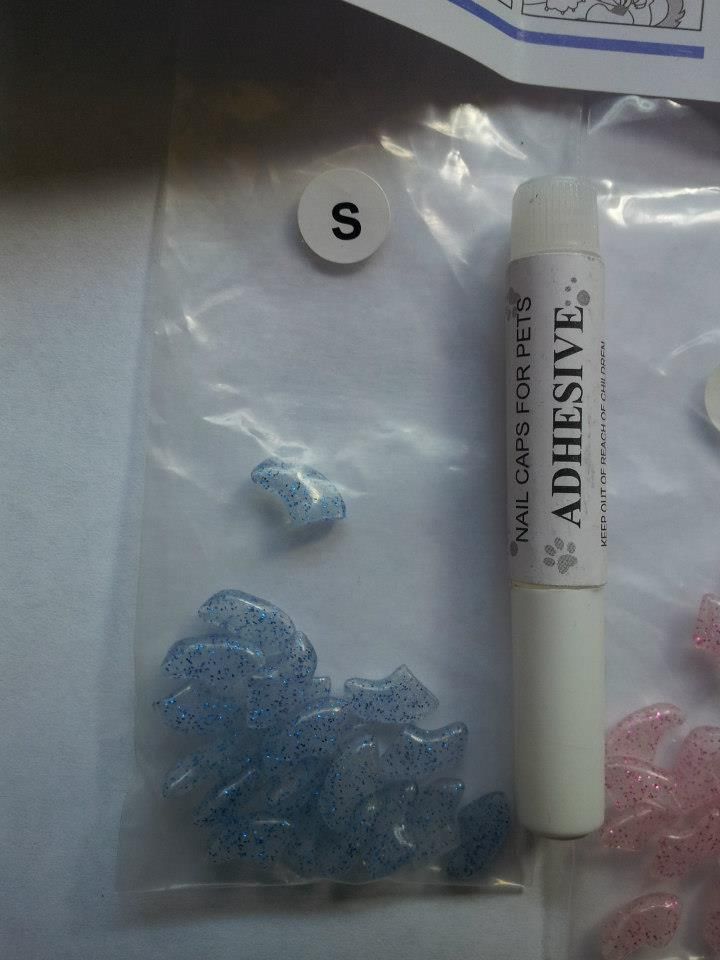 Dog grooming brushes and combs
Forceps for grooming bows - £1.50
All other brushes and combs £3.50 each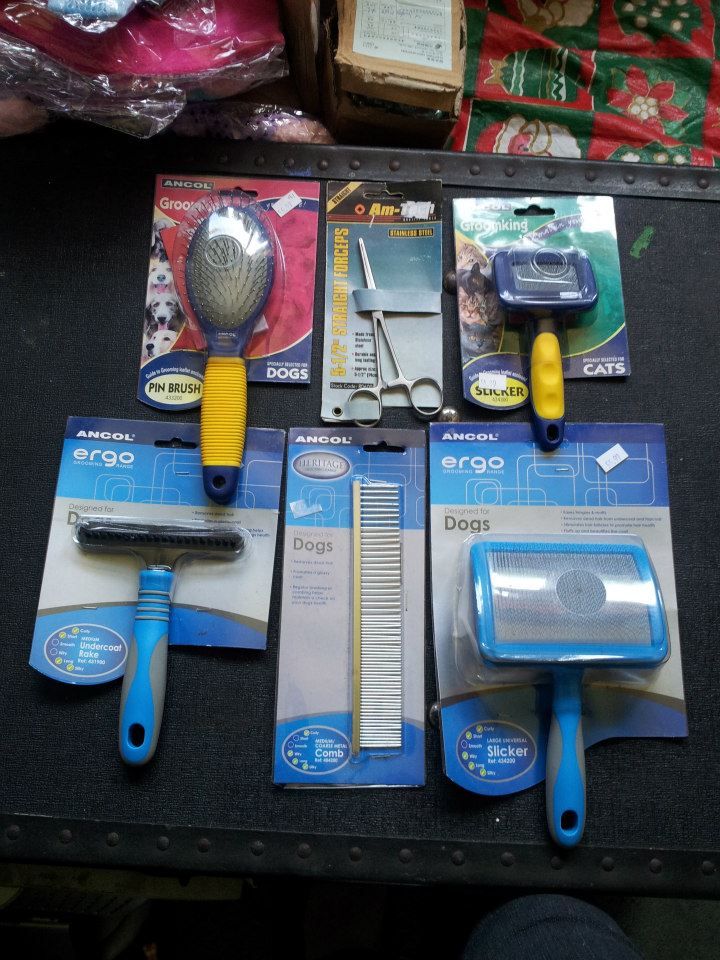 Perfect for christmas - Candycane Princess hooded jacket - Does up underneath with velcro. 29cm back length. £7.50
Elf Sized christmas top - 12.5 inches collar to tail. £5
Perfect for christmas - 25cm back length. £5
Santa Paws velcro-close christmas jacket - 11 inches collar to tail. £5
Perfect for christmas - Snow Princess shirt, glittery wording. Size xs - 20cm. £5