Leo, my puggle, has grown out of his clothes. He is a bit big for a puggle. I have some medium and large clothes. And a couple small things.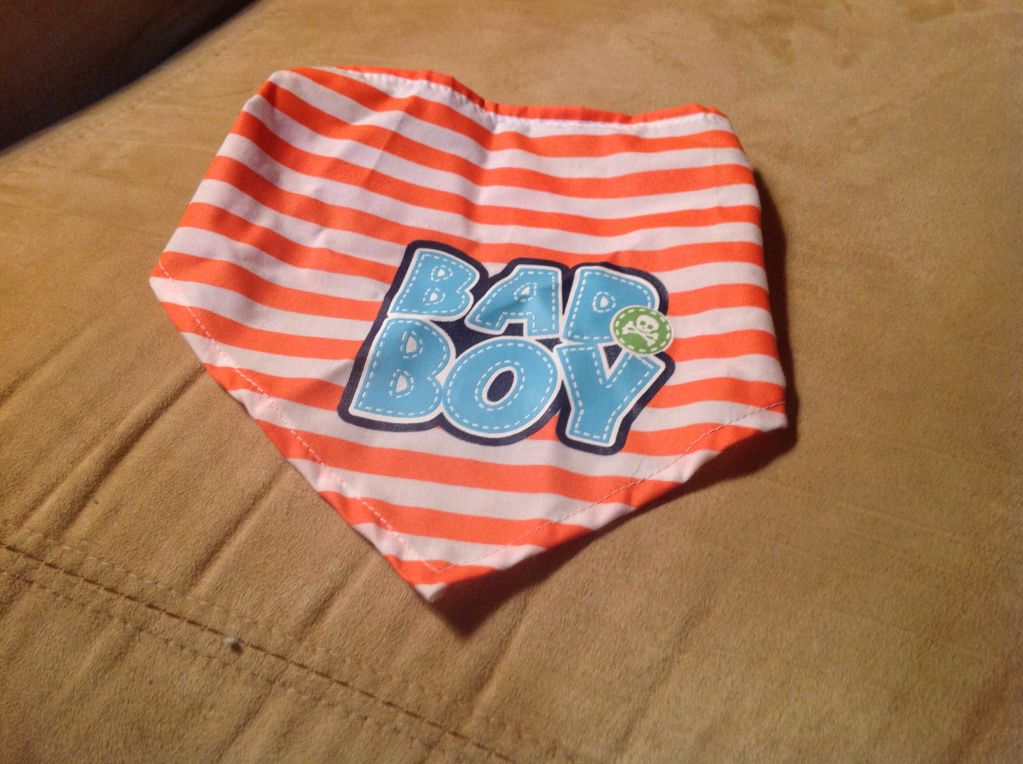 This is a medium and large hoodie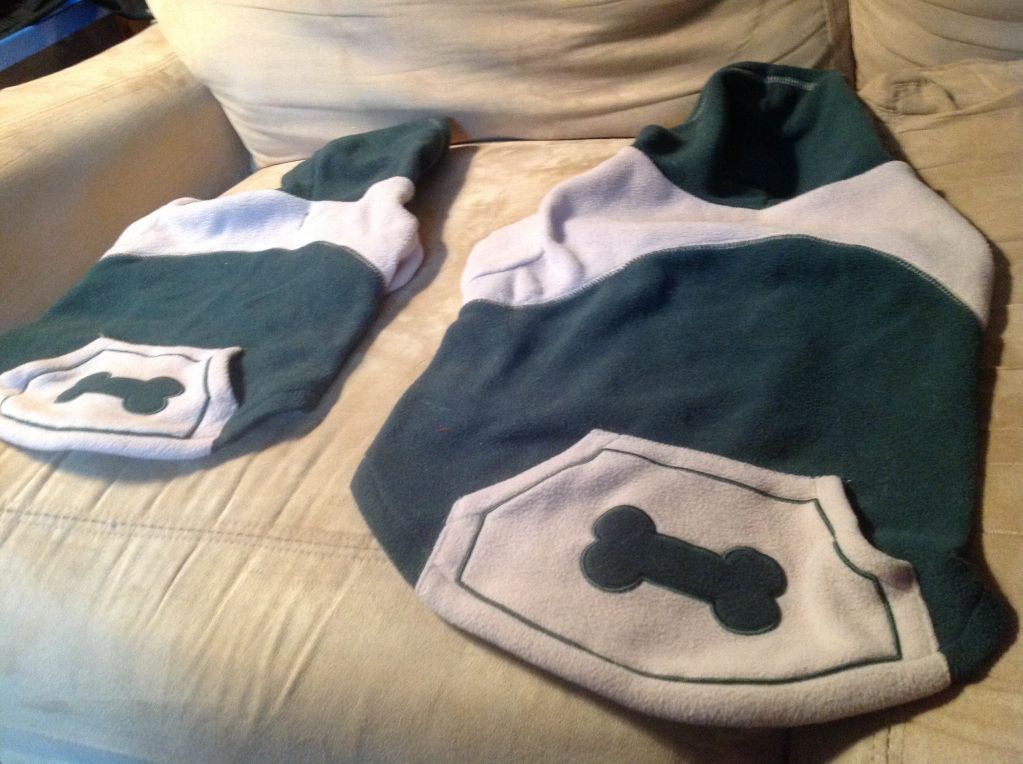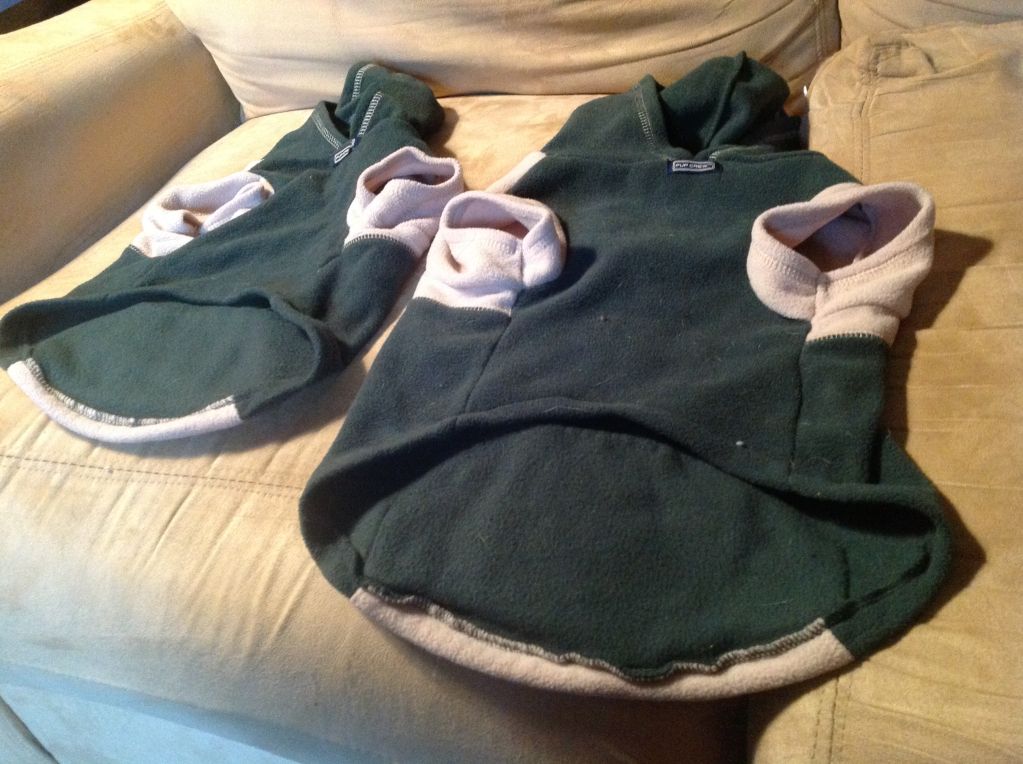 This is a brand new sweater that was a tad too small when I bought it for Leo.
Medium little Elf hoodie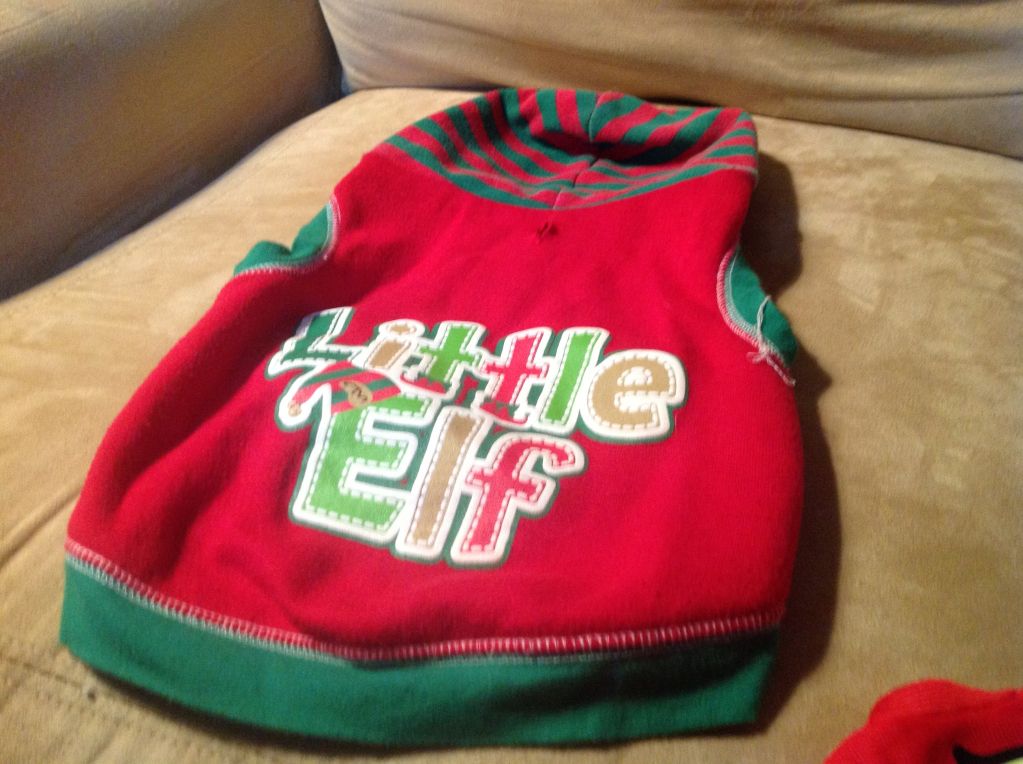 Small firefighter outfit- this is small enough to fit a Chi.
Small harness, never been used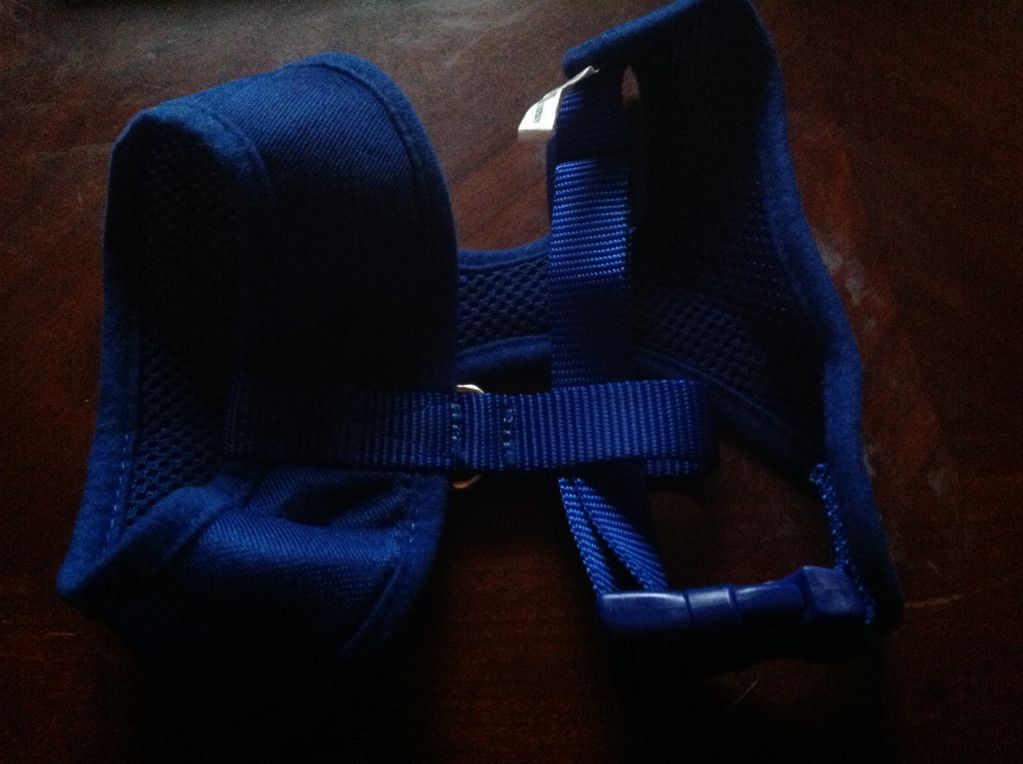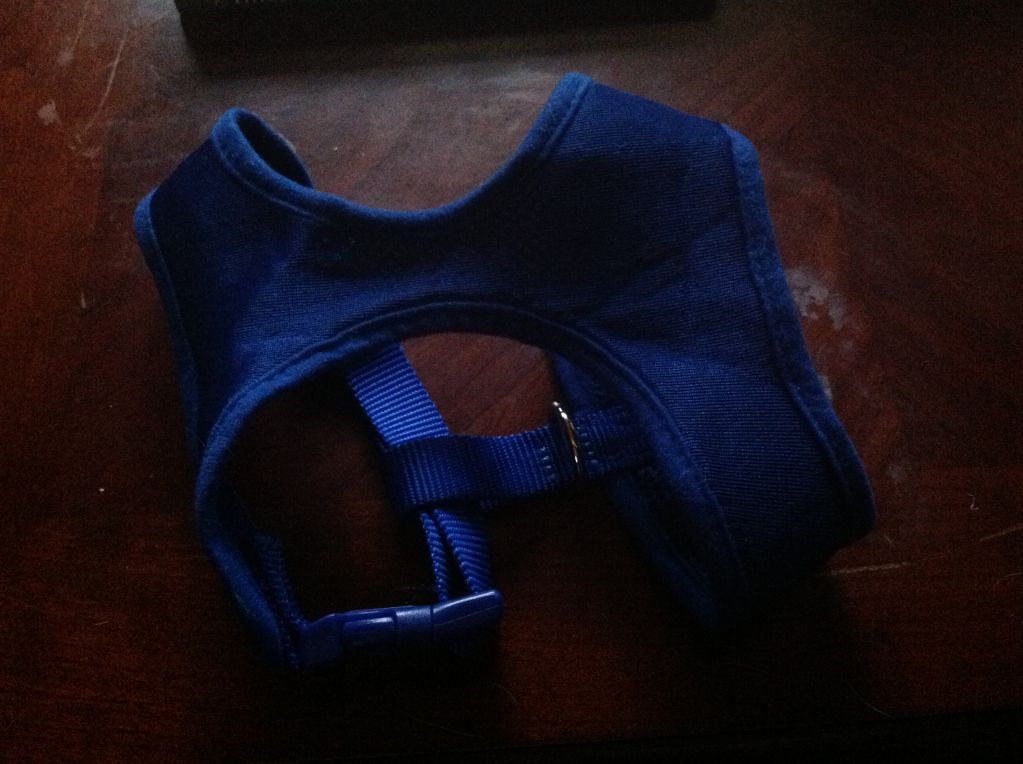 Everything is three dollars a piece plus shipping, except the bandana which is 1.50 plus shipping.