Ok clearly I have a problem and I think another chihuahua may help it. LOL I seem pretty interested in adding another chi to our already large family. Yesterday we went into a store that had the local group that we got our molly from- they have a boy who is 5 years old and was found as a stray with his son who is about 2- more of a smooshed snout on the son. On another note how can they know this stuff??
Anyway we had Molly and they sniffed and were wagging their tails with each other- couldn't let them full on play as the boy had a skin tag removed and Molly was trying to lick it. Here is a picture of him. His age scares us a little- Molly is only 2. Do chi's get cranky as they age? I think I would have pushed hard to bring him home for a trial week if he was a little younger.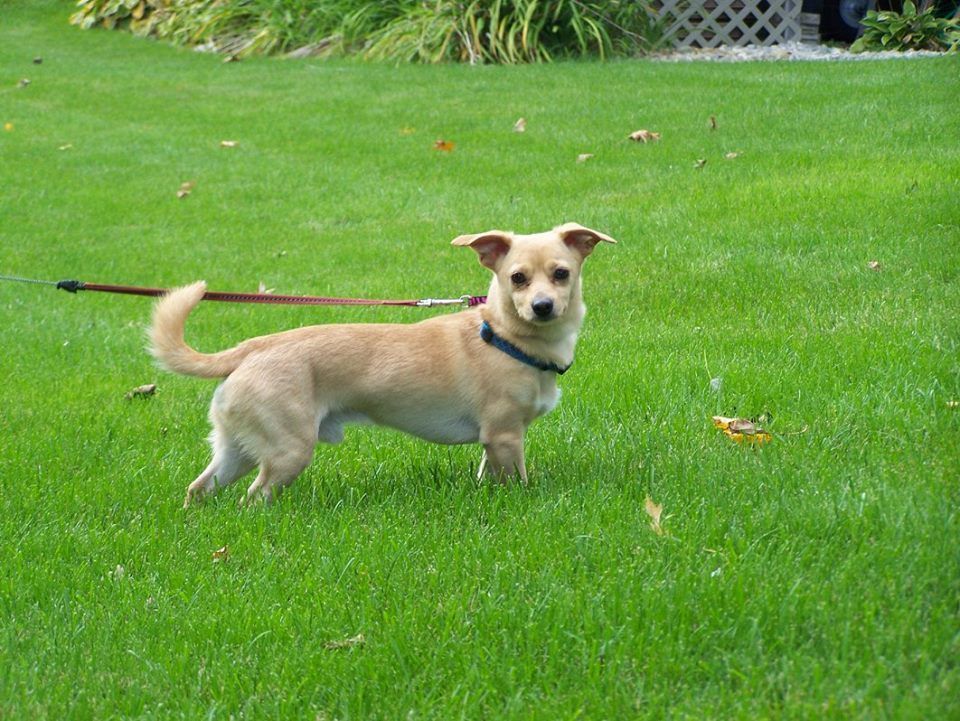 I don't know is it really a bad idea to add another chihuahua? We seem to have a very peaceful balance now. Money for food/vets etc isn't a reason for us not to get one. What is one more dog really going to change for us? We already are tied to mini vacations (day trips). Advice about adding another one or not? How will you know it is time or not? How do you decide which one to get when so many dogs need loving homes. Hubs suggested that we wait a few years then add two at the same time so they don't have territorial fights. We have an 10 year old retriever who is really showing his age lately
Here is a picture of my molly- who I seem to think needs a friend about her size. Sigh..