This tiny little girl is in the Greenville shelter.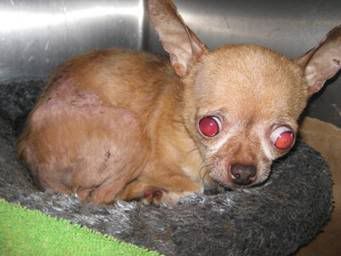 Smeagle, 4 yr old female chi, left eye is enlarges, she is VERY sweet, about 3 lbs at most, has flea allergies, time up 11/19
Her time is up in TWO days!!! Their email is
[email protected]
if you know of anyone who can help her. She's breaking my heart!!!! [IMG]http://s1.images.**************/cry.gif[/IMG]
Please pm me and let me know if you can help?